Supporting primary pupils with tests
Prepare learners' for their upcoming tests with these proactive activities and helpful tools
At all ages, the prospect of sitting in silence completing a test under pressure can be incredibly daunting. That's why it's important to give young students everything they need to feel as ready as possible. To make your life easier, we've highlighted just some of the content on our primary national test hub of the very best teacher-created ideas for the run-up to the big day, plus simple literacy and maths support.
Help reduce your students' stress and anxiety before SATs, exams or other tests with these Test Taking Strategies posters.
8 Posters included:
Good Night Sleep
Healthy Breakfast
Budget Your Time
Read Directions
Highlight Keywords
**Use Scrap Paper **(I have also included a similar poster that says "scratch paper" instead of "scrap paper")
Check Your Answers
Show What You Know
The posters can be printed and laminated for durability. They would work best as a class display. The posters could also be helpful to SEN students who sometimes struggle the most.
The posters are in .pdf format and not editable. However, if you need anything changing, please drop me an email (my email address is on the last page of this resource).
Thank you for your interest!
Hoppy Times
By
hoppytimes
Download our free Happiness Pack supporting the International Day of Happiness on March 20th. Pack includes:
Book of Happiness
Compliment Cards
Design your own T-Shirt
Family Recipe
Happiness Bookmarks
Happiness Colouring Sheet
Happiness Diary
Happiness Meter
Happiness Tokens
Happiness Tree Month
Happiness Wallchart for March 2017
Happiness Paper Chains
By
relax01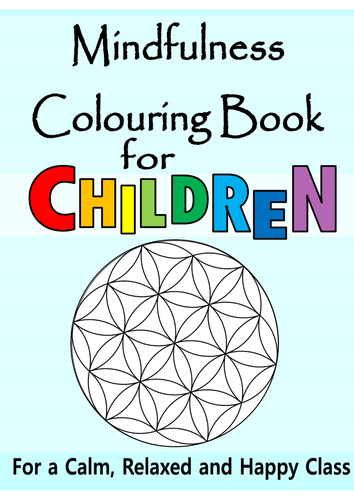 *Digital Education Version of the Global Bestselling Original: Mindfulness Colouring Book for Children*

40 pages of mindful colouring activities for your class. Works well with SEN children or simply as a calming behaviour management activity or incentive to motivate your class.

Focusing on geometric shapes, optical illusions and other mathematical patterns, this book is suitable for girls and boys and very powerful when combined with our relaxation music, which is also available from the TES. Both resources can also be bought in a pack together.

NEW! Mindfulness Colouring Book for Children 2 now also available from the TES.


All images sourced via creative commons 1.0.
By
TheFutureTeacherFoundation