RadicalResourcesEmperor's Shop
14Uploads
1k+Views
27Downloads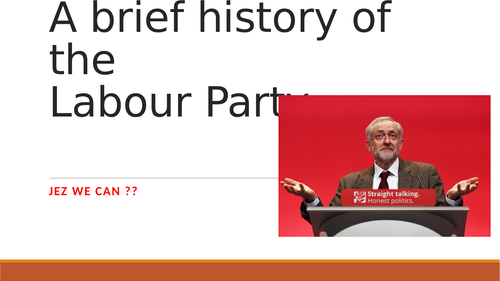 This informative, engaging resource provides a comprehensive overview of the history of the Labour party, from its inception out of the trade union movement to Old Labour, New Labour, Miliband and Corbyn. Perfect for giving students a good grounding in the history of the Labour party. It uses simple, clear language and seeks to engage them throughout the presentation. At the end there are a series of questions to reinforce and extend knowledge. This resource was used at an excellent sixth-form state-funded college with some of the highest Oxbridge offer rates in the country. Ideal for Edexcel but can be used for AQA and WJEC.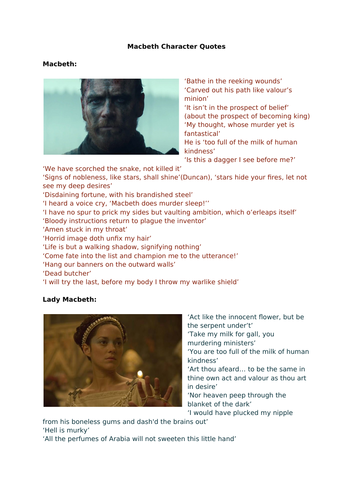 This excellent supplementary list of character quotes designed in an informative and colourful manner is perfect for extending student's knowledge and understanding of the key characters in Macbeth. Written by a student who achieved grade 9 in English literature.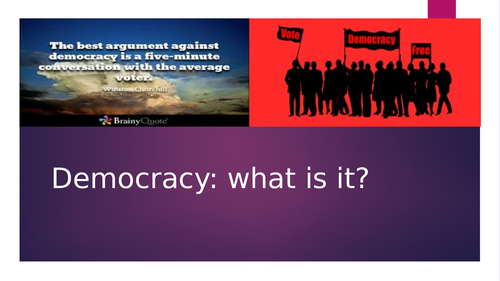 Classroom resource tried-and-tested in a leading, high-achieving college in the South of England. Several students have received an A*, in part as a result of effective lesson Powerpoints. This engaging, digestible resource uses a variety of different techniques to encourage students to engage with the subject on hand. Establishing a good understanding of democracy is essential for later success in the A-Level Politics course. This resources has facilitated excellent lesson feedback from the head of department, who noted the extent to which students actively engaged, thought about democracy, and participated in the lesson.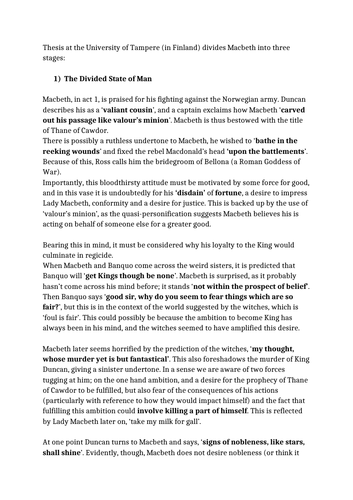 Resources given to extension-level students to provide alternative interpretations of Macbeth. A thesis from a leading Finnish University has been summarised and condensed to make it more accessible; it divides the play into three parts - the divided state of man, the barren sceptre, and laugh to scorn the power of man. This isn't a lesson plan, rather a piece of extension material which proved useful for stretching some particularly enthusiastic students. Designed for Edexcel GCSE English Literature Course but can be used for AQA and OCR.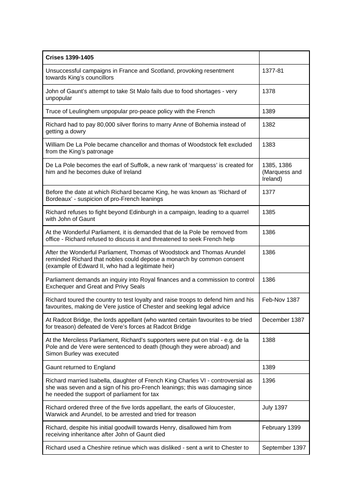 Key dates from Edexcel Early History Course Crises 1399-1405 - summarised in a clear, digestible table. Good for homework, revision and provides an effective framework for further historical analysis. Made by a student who achieved an A* in early history. Keywords: Lancastrians and Yorkists, key dates, quiz, student resources A-Level early history, Edexcel, AQA, OCR, John of Gaunt profile, Richard II, Henry IV, Charles VI, Robert III of Scotland, Long Parliament…