RadicalResourcesEmperor's Shop
16Uploads
2k+Views
90Downloads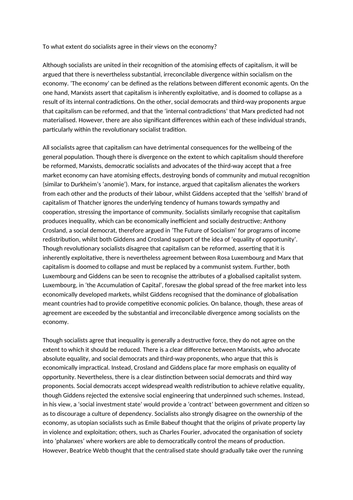 Exemplar Essay: to what extent do socialists agree in their views on the economy? This essay received full marks in internal marking practices (verified by 2 teachers). Perfect for a revision resource, extending one's knowledge of socialism, using it to strengthen one's own essay-writing skills. Written for Edexcel Government and Politics from the 2017 specification but sufficient for any exam board in content and style.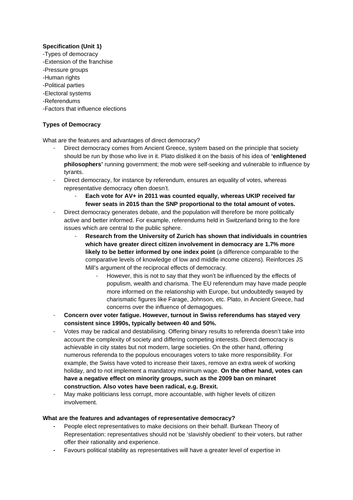 Bullet point notes from a number of resources; various exam board-endorsed textbooks, A-Level magazines made for extending knowledge and understanding, the Political Quarterly and notes from lessons and handouts. They have been added to as I have learnt more from the politics course. Suitable for Edexcel A-Level Government and Politics, with a lot of overlap particularly with the AQA and to some extent the OCR syllabus. Specification code: 9PL0 Level: Level 3 First teaching: 2017 First examination: 2019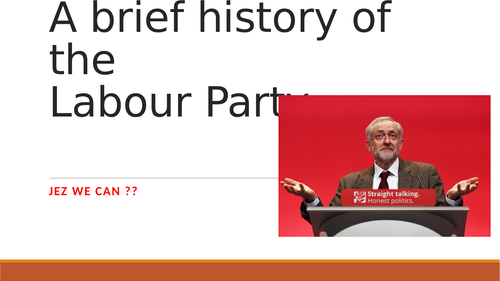 This informative, engaging resource provides a comprehensive overview of the history of the Labour party, from its inception out of the trade union movement to Old Labour, New Labour, Miliband and Corbyn. Perfect for giving students a good grounding in the history of the Labour party. It uses simple, clear language and seeks to engage them throughout the presentation. At the end there are a series of questions to reinforce and extend knowledge. This resource was used at an excellent sixth-form state-funded college with some of the highest Oxbridge offer rates in the country. Ideal for Edexcel but can be used for AQA and WJEC.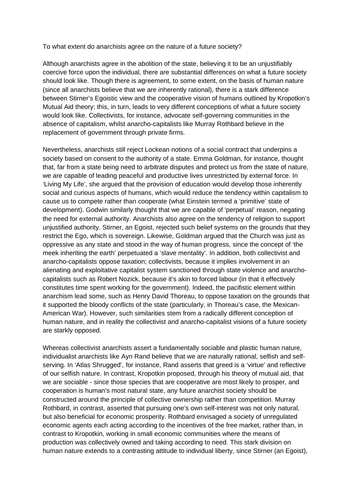 Essay that received full marks on the Edexcel 2017 specification for Government and Politics on the subject of anarchism. Verified by 2 teachers, both of whom have been examiners in the past. Good revision resource and something to guide future answers. Can also be of use to other exam boards. 'To what extent do anarchists agree on the nature of a future society?'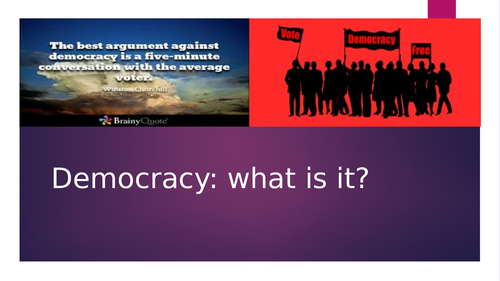 Classroom resource tried-and-tested in a leading, high-achieving college in the South of England. Several students have received an A*, in part as a result of effective lesson Powerpoints. This engaging, digestible resource uses a variety of different techniques to encourage students to engage with the subject on hand. Establishing a good understanding of democracy is essential for later success in the A-Level Politics course. This resources has facilitated excellent lesson feedback from the head of department, who noted the extent to which students actively engaged, thought about democracy, and participated in the lesson.