Andy_panay1's Shop
Experienced Computer Science teacher producing resources matching the OCR and AQA specifications.
50Uploads
100k+Views
74k+Downloads
Experienced Computer Science teacher producing resources matching the OCR and AQA specifications.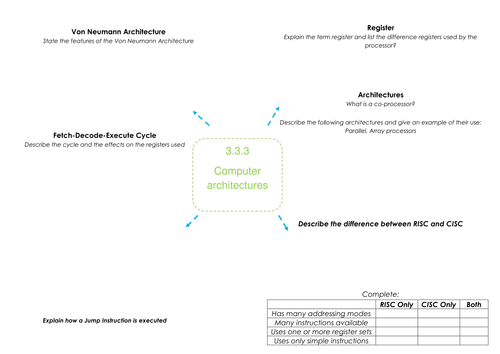 Some summary sheets for F452 and F453 for OCR A Level Computing Specification. Topics that are inluded are: F452: -Designing solution to problems -Strcuture of procedural programs -Data types and software -Testing and running a program -revision activity F453: -Function of operating systems -Function and purpose of translators -Computer architectures (includes mind map) -High Level Programming Paradigms (includes mind map) -Databases -Programming Techniques -Data representation -Low level languages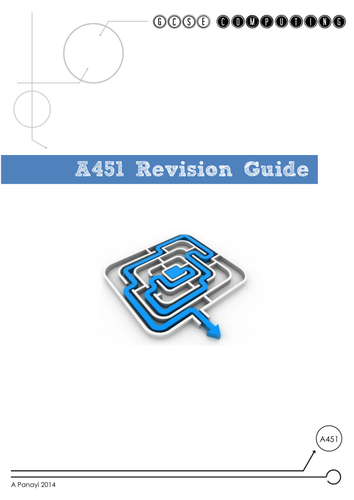 GCSE Computing Revision Guide from OCR. Past Paper Questions included with permission from OCR Sample can be found on my other resources for Binary Representation NOTE: There was an error which has been corrected. On page 45 the Mac Address is 8 Bits not 42.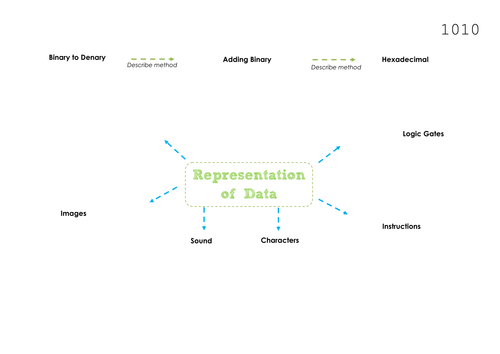 Mind Maps for students to fill in summarising the key information for certain topics (PDF and Word Formats). Topics inlclude: -Hardware -Software -Networks -The Internet -Representation of data (numbers, images, text, sound and instructions) -Programming languages -Programming and Algorithms Suitable for the OCR GCSE Computing Specification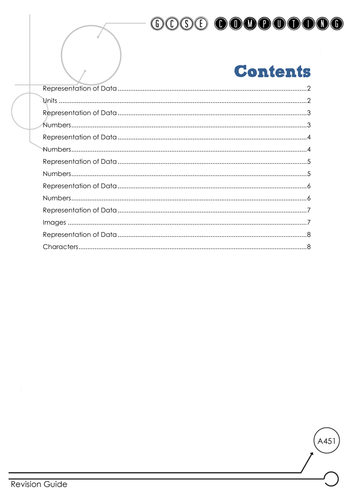 Revision sheets for the representation of data topic GCSE Computing OCR Feedback welcome before I complete other topics KS3 Computing Looking at the existing APP criteria and the suggested computing levels from CAS I have put together an assessment grid. It has too many statements for my liking but find it difficult to inlude both sets of criteria. Any fedback welcome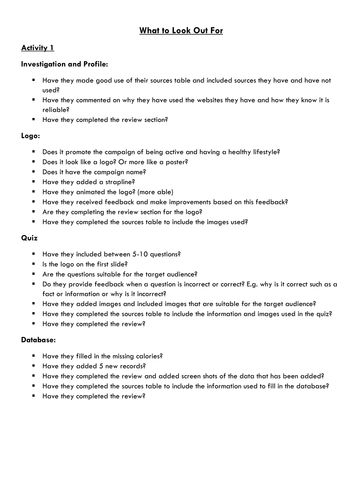 Activity 1-3, points to look out for. Checklist to ensure top marks for ICT tasks.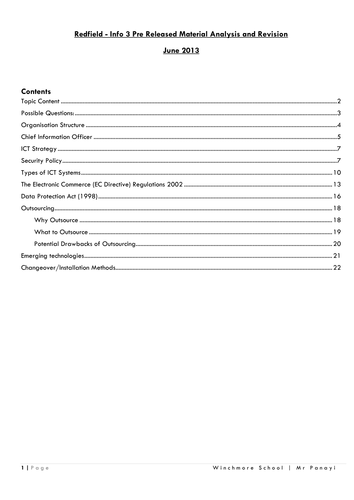 Some revision materials and analysis of the pre-released material HTML, JAVASCRIPT Sites. Codeavengers is an excellent resource for students and staff can track their progress. Have been using it with new Computing group to learn HTML and they love it Some steps for students on how to add animation to their logo created in Photoshop. Skills building for controlled assessment How to get an A grade for the controlled assessment. Some parts specific for activity 1.