13Uploads
1k+Views
589Downloads
Transition into year 2, activities ideas included. Jigsaw piece to describe themselves. Ten Black Dots art work.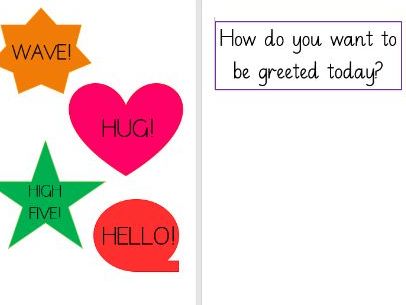 A great way to start your morning with this display, either use one on the wall for all or display a self registration so the children can choose how they want to start their day! Includes: hug high five hello wave
Classroom resource to display near the doorway for that handy reminder among the crazy end of day rush! Includes: End of day changes Send home… Announcements Special notes
For those extra pencils that are sharpened and ready and those that need to be sharpened. Handy for whole class or group tables.
Post to Seesaw (or other sharing app your school uses). Great to add to bookmarks or pegs to keep the work in place. 10 per page.
To promote pride in children's handwriting, use as a lanyard or small certificate to send home. (Add small 'prizes' to further promote good handwriting practise).