A maths project for Year 6 based on the game Fortnite to keep the children motivated after SATs.
Ideal literacy exercises to keep you Year 6 children excited after SATs based on the ever annoying Fortnite!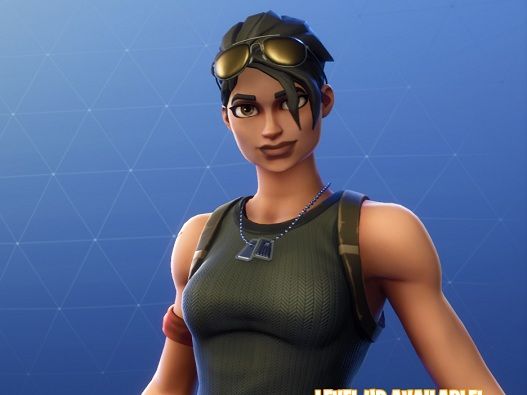 A Maths and English project based on the Fortnite game that is sweeping the world!
Get into the world of Fortnite and let the children write about what they are interested in. 4 of the characters from the addictive Fortnite for the children to write about.
A reading comprehension based on Fortnite which concentrates on unknown words and 2A, B and D questions. This RC was met most enthusiatically by my Year 6 children- boys in particular.
2 Writing activities and a Reading Comprehension for Upper KS2 children, which will stimulate the children who may be a little bit reluctant to normally read and write.
For KS2 children who are obsessed with the game FORTNITE. Write a balanced argument that states the reasons for and against banning the game for primary children.
5 daily starters to aid with the Year 6 arithmetic test.
A short lesson starter to help with long multiplication as part of the arithmetic test.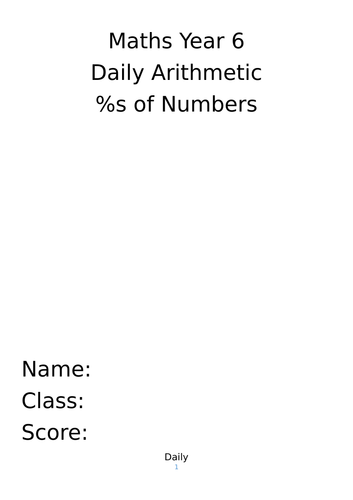 Designed for Year 6 to work through in the first 5/10 minutes of the lesson as an arithmetic starter.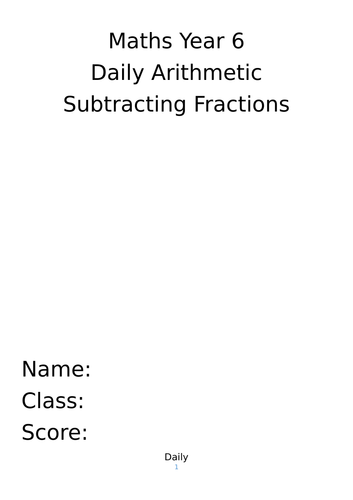 Adding fractions in Year 6. Simple fractions that are part of the Arithmetic Test.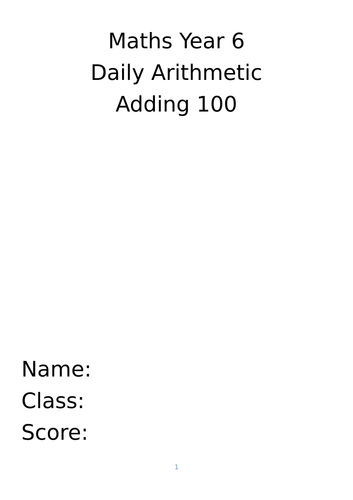 Daily starter for Year 6 arithmetic. Adding 100 is the first in a series of arithmetic starters.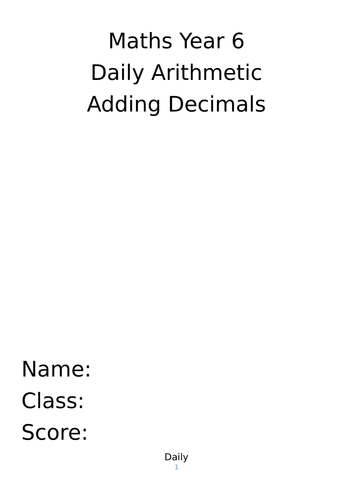 Another daily maths starter ready for the Year 6 Arithmetic test. Adding decimals.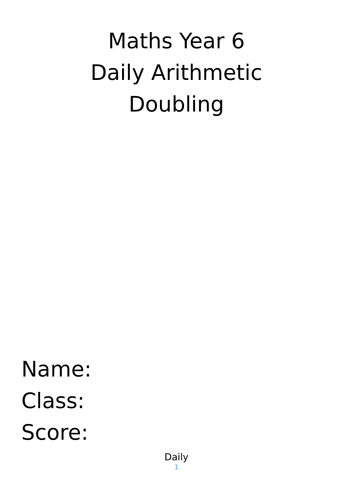 Daily Year 6 starter which looks at doubling numbers. 5 questions which can be used as a starter to a maths lesson.
A week's worth of arithmetic starters for Year 6.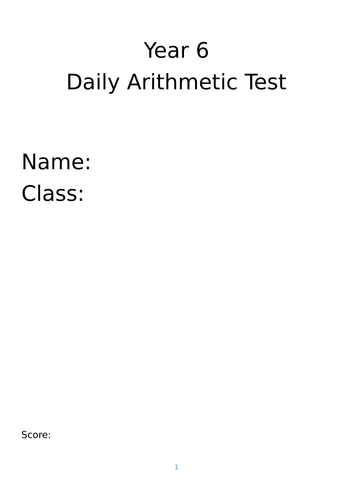 A Year 6 Arithmetic test which should take 5 minutes to complete. Based on the new curriculum SATs tests.