Fox's KS2 Resources
I provide resources for KS2 children especially in Reading, Maths and Writing.
93Uploads
5k+Views
712Downloads
I provide resources for KS2 children especially in Reading, Maths and Writing.

20 questions that make up a full Reading Comprehension out of 31.Based on Year 6 SATs questions this is a fantastic resource for Year 6 children or Year 5 who will soon be in Year 6. resource follows the KS2 content domains.

A fantastic resource based on the KS2 Programs of Study. Full Reading Comprehension with 3 Bear Grylls articles.

Draw and design a vehicle that would be ideal in the game Fortnite. An ideal exercise for Year 6 children Post SATs.

Ideal for Year 6 SATs practice and particularly aimed at those Year 6 reluctant readers.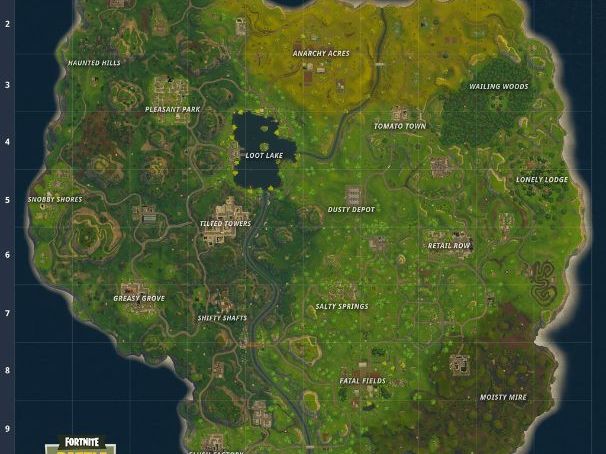 A lesson to keep the children going after SATs. Map skills, mixed with keys and co-ordinates.

Give the children a choice. Squishies or Fortnite- a Maths project that will keep the Year 6 children entertained after SATs.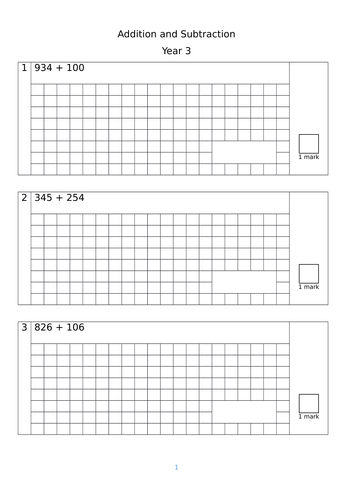 An excellent short 20 question arithmetic test for year 3 or 4. This can be used as a starter or assessment tool at the end of the addition and subtraction objective. 10 addition and 10 subtraction questions that are set out like SATs papers.

Post SATs Squishy project to keep the Year 6 children happy.

3 art projects that the children could choose which to complete.

A test that covers the new Year 3 Maths Curriculum. 30 arithmetic questions that will test a range of abilities. I have used this with my present Year 3 class.

A series of pictures which demonstrate how I inspired a Year 3 class. They were poor, unenthusiastic writers, but this lesson got them quite excited. In groups of 3 they were working on describing a setting, based on a small village, river and mountain. Most pictures had 3 differentiated activities and some were just one paragraph of writing. The lesson took place over 2 writing lessons.

Year 3 arithmetic tests that cover the number objectives.

An arithmetic lesson/test for children going from Year 5 to Year 6. This gives the children the opportunity to answer questions they may encounter also write their own questions.

A full Reading Comp with 3 articles and questions that follow the content domains. Excellent for Year 5 or Year 6.

All the Fortnite and Squishy resources in 1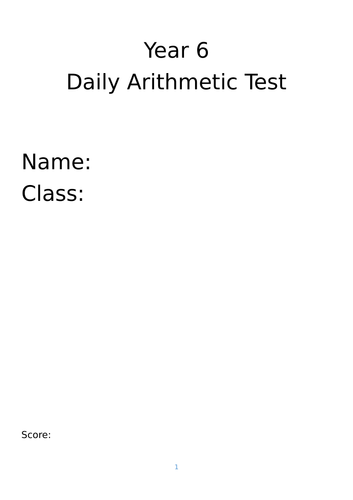 A Year 6 Arithmetic test which should take 5 minutes to complete. Based on the new curriculum SATs tests.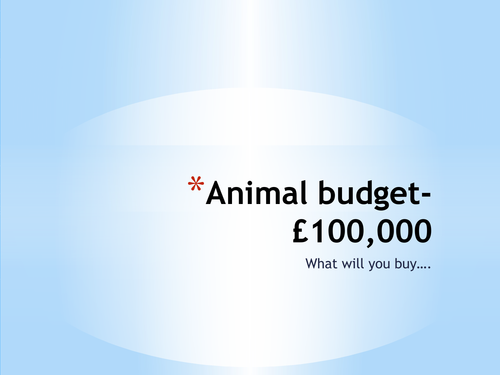 A Year 3 Maths resource. The original lesson focuses on the creative activity of building a Predator Park with a budget. This was specifically a maths lesson, but can easily be turned into a cross curricular lesson with ICT and DT. Originally intended for a top year 3 maths group this PPT can be used for discussion about budgets and why certain animals cost more than others.