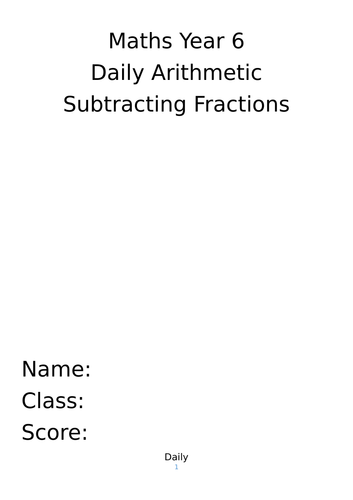 Adding fractions in Year 6. Simple fractions that are part of the Arithmetic Test.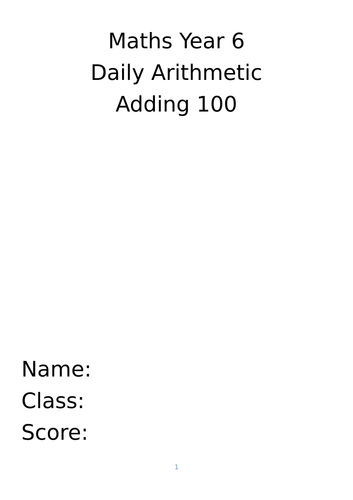 Daily starter for Year 6 arithmetic. Adding 100 is the first in a series of arithmetic starters.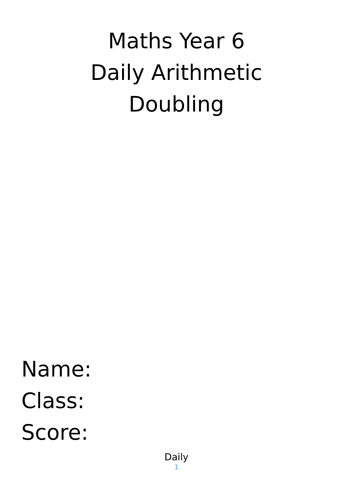 Daily Year 6 starter which looks at doubling numbers. 5 questions which can be used as a starter to a maths lesson.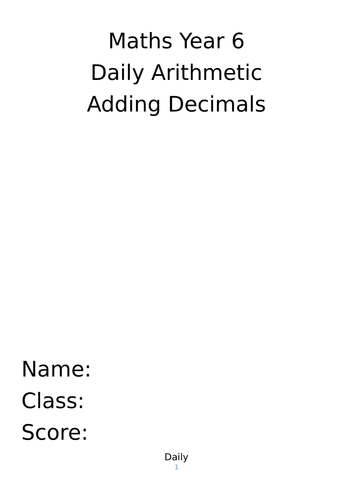 Another daily maths starter ready for the Year 6 Arithmetic test. Adding decimals.
A week's worth of arithmetic starters for Year 6.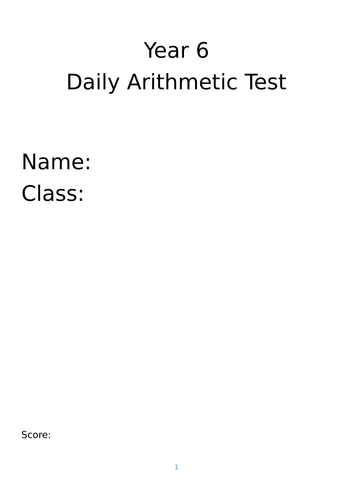 A Year 6 Arithmetic test which should take 5 minutes to complete. Based on the new curriculum SATs tests.
Year 3 arithmetic. Year 6 arithmetic, with one test and five daily warm ups.
Year 6 arithmetic test based on the new curriculum. A perfect way to get ready for the 2018 SATs tests
A second arithmetic test that uses the Year 3 objectives to test their arithmetic skills.
A test that covers the new Year 3 Maths Curriculum. 30 arithmetic questions that will test a range of abilities. I have used this with my present Year 3 class.
Year 3 arithmetic tests that cover the number objectives.
A series of lessons/activities on magnetism in Year 3.
An open ended investigation where children get to predict what is magnetic in the classroom. Designed for the Year 3 topic on Forces and magnets.
A simple investigation to test bar magnets in Year 3 and which poles attract or repel each other.
A PPT that is an ideal starter for a Year 3 class topic on Magnets. Use the resource as an introduction and adapt investigations to this ppt.