Fox's KS2 Resources
I provide resources for KS2 children especially in Reading, Maths and Writing.
112Uploads
17k+Views
3k+Downloads
I provide resources for KS2 children especially in Reading, Maths and Writing.

20 questions that make up a full Reading Comprehension out of 31.Based on Year 6 SATs questions this is a fantastic resource for Year 6 children or Year 5 who will soon be in Year 6. resource follows the KS2 content domains.

Year 6 10 minute reading comprehension that covers the main content domains. Linked to a series of 10 minute tests that will all be put into 1 file by the Easter holidays.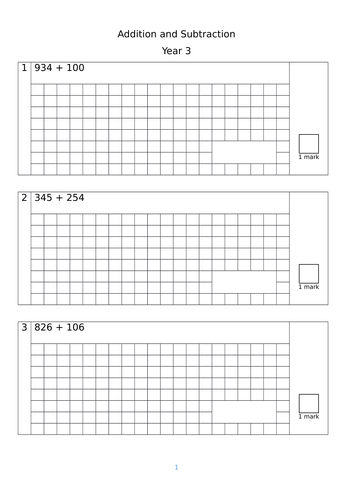 An excellent short 20 question arithmetic test for year 3 or 4. This can be used as a starter or assessment tool at the end of the addition and subtraction objective. 10 addition and 10 subtraction questions that are set out like SATs papers.

Minecraft 10 Minute Year 6 Reading Comprehension that covers the basic content domains in readiness for KS2 SATs.

Ideal for Year 6 SATs practice and particularly aimed at those Year 6 reluctant readers.

A massive bundle of Fortnite resources, that appeals to the boys who are addicted to this game.

A 10 minute Reading Comprehension based on a Fortnite article which covers the major Content Domains. This will be part of a series that will be put together as a package.

A fantastic resource based on the KS2 Programs of Study. Full Reading Comprehension with 3 Bear Grylls articles.

A new RC for Years 5 and 6 that coincides with the release of Fortnite Season 6. Excellent for Year 5 and 6- especially reluctant readers.

An arithmetic lesson/test for children going from Year 5 to Year 6. This gives the children the opportunity to answer questions they may encounter also write their own questions.

Writing ideas designed for children in Upper KS2 to spark their imagination. 11 writing tasks to complete in 100 words each.

A series of pictures which demonstrate how I inspired a Year 3 class. They were poor, unenthusiastic writers, but this lesson got them quite excited. In groups of 3 they were working on describing a setting, based on a small village, river and mountain. Most pictures had 3 differentiated activities and some were just one paragraph of writing. The lesson took place over 2 writing lessons.

Road's End writing task based on the fantastic video by Bri Meyer. A man thumbs a lift and this results in his death! There are a million ways to extend the tasks that I have put in this pack. This is based for Upper KS2 and every time I have used this I have got the best and most creative story of the year.

Many of my children from Year 1-Year 6 are addicted to the game Fortnite. This is an assembly that highlights some problems with the game and opens it all up for a discussion with the children. It can be adapted for KS3 children aswell- where you would be able to go deeper into the topic.

A Year 6 ten minute test that covers the main content domains and is set out like the SATs tests.

3 short comprehensions that challenge the Year 6 children with the common content domains.

Ideal for SATs practice, or as a transition activity from Year 5 to Year 6. 20 questions as a ppt.