As part of our social media best practice guide series, we're giving you the low down on Facebook. Find out how to harness your inner creative, engage with your followers and analyse which of your content is resonating with other teachers.
Facebook best practice guide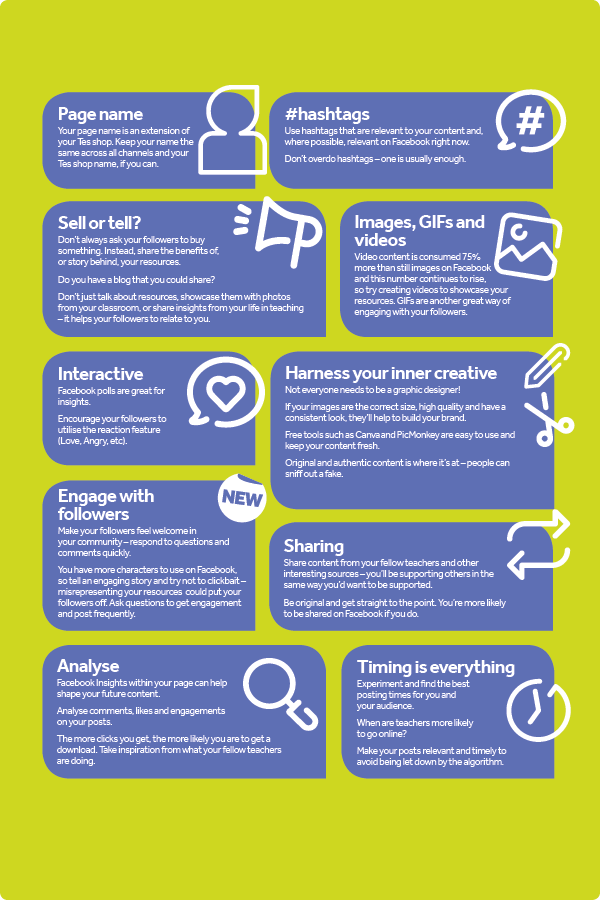 Ready to start using Facebook? You can download a printable version of this guide and keep it to hand. You can also check out our Instagram, Pinterest and Twitter guides for more social media tips.