427Uploads
2946k+Views
4896k+Downloads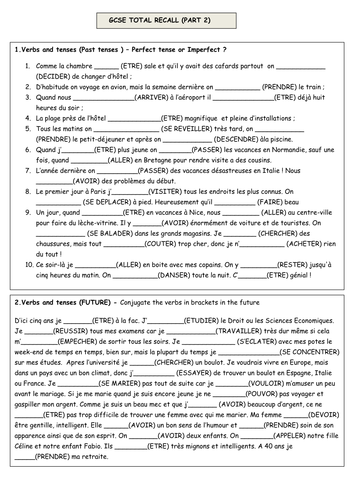 A wide range of activities covering most GCSE grammar structures and tenses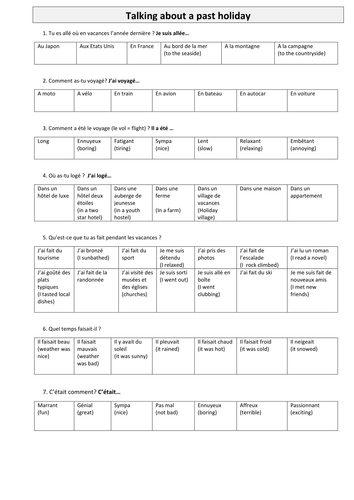 Listening-as-modelling (sentence builder), Speaking, Reading and Vocab building activities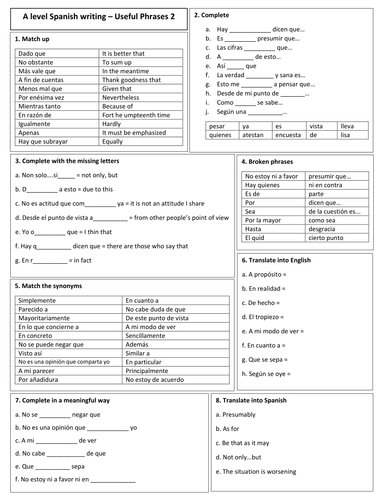 5 vocabulary builders recycling a wide range of useful phrases for essay writing + discourse markers, many of which are not useful found in textbooks. My students find them extremely useful as they recycle the target language items many times over.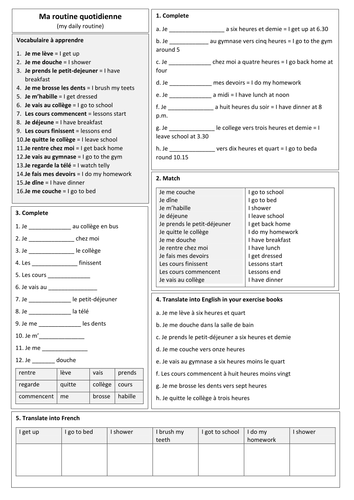 A sentence builder to present and drill in the target material through listening and translation as well as a consolidation sheet.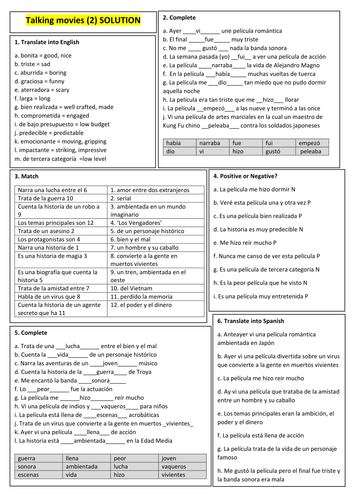 Quickies on Cinema, School, Environment (x2), Free time and Health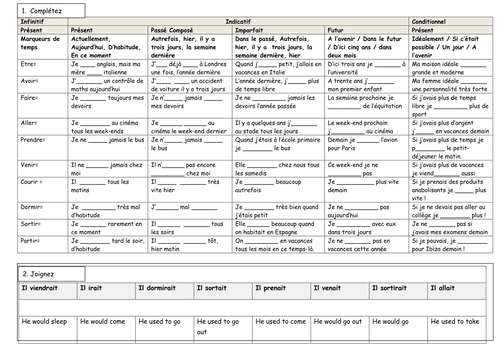 A number of grammar quickies and gap-fill exercises to practise tenses and reading comprehension skills across most GCSE topics. For free self-marking ONLINE grammar activities go to language-gym.com/work-outs/ and select grammar modules. For a free interactive ONLINE verb trainer go to: www.language-gym.com/verb-trainer/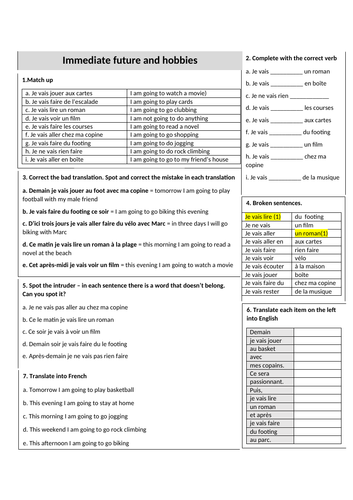 A sentence builder, a vocab builder and narrow reading texts with two pages of tasks to exploit them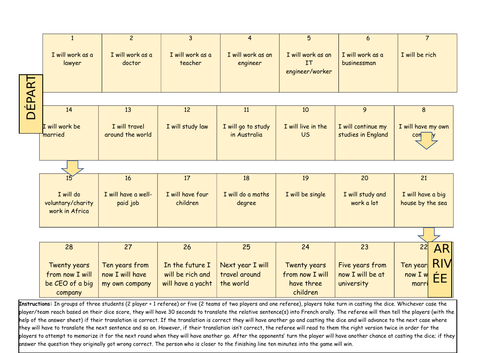 - A sentence builder with model sentences - A Narrow reading texts set with a few tasks recycling the vocab in the sentence builder - An oral translation board game with Answer key - A worksheet to consolidate future plans key vocab and the simple future of key verbs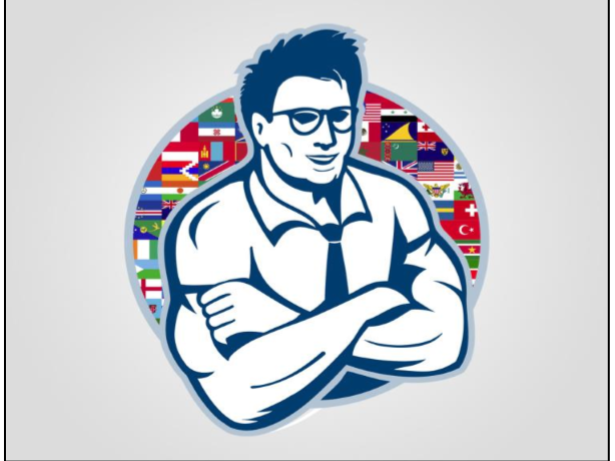 A wide range of resources, the best I have ever produced from all my French GCSE revision quickies to scores of sentence builders (over 60 !) on a wide range of topics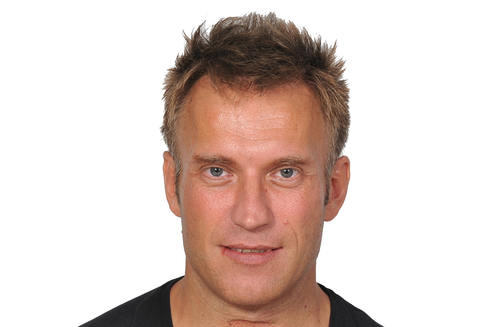 A wide range of vocabulary builders and translation resources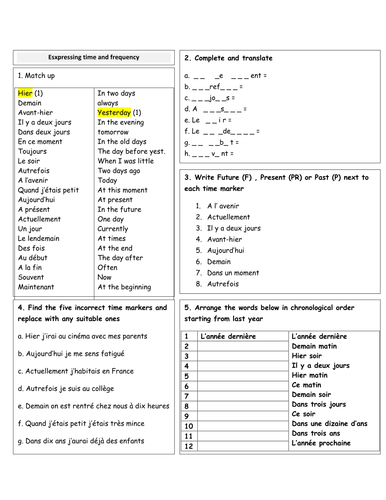 revision sheets for GCSE with loads of consolidation activities drilling in the core vocabulary

A collection of resources on connectives and other discourse markers and useful phrases suitable for A-level writing revision.Challenging, meant for able A-level students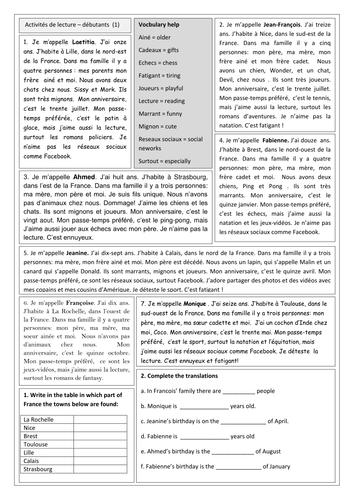 Ideal for the beginning of a new academic year as it recycles basic info whilst modelling new language within a comprehensible-input environment. Tags: personal data (age, birthday, siblings, pets. etc.), basic hobbies, basic opinions.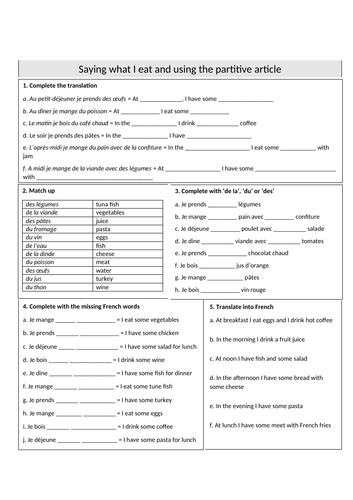 A sentence builder for use with beginners modelling the use of the partitive article with food and drinks. Two chunk-based vocabulary builders consolidating the material in the sentence builder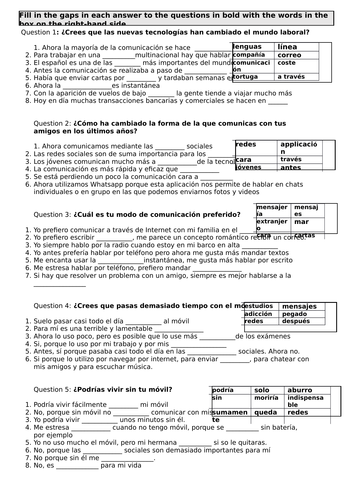 1. A vocab builder 2. Cloze task : a set of key questions on new technologies (below) and a range of model answers which have been gapped. ¿Crees que las nuevas tecnologías han cambiado el mundo laboral? ¿Cómo ha cambiado la forma de la que comunicas con tus amigos en los últimos años? ¿Cuál es tu modo de comunicación preferido? ¿Crees que pasas demasiado tiempo con el móvil? ¿Podrías vivir sin tu móvil? ¿Cuáles son las ventajas principales de Internet? ¿Cuáles son las desventajas principales de Internet?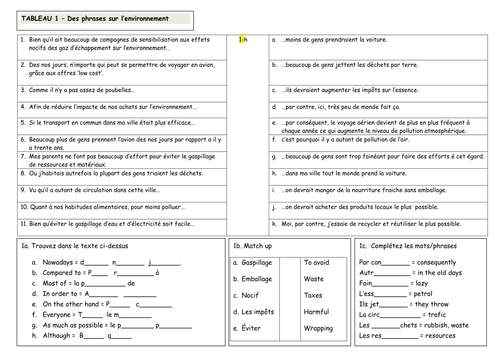 A range of activities on the environment. vocabulary, phrases, connectivesTo practise conjugating French verbs use this FREE interactive web-tool: www.language-gym.com. A FREE ONLINE VERSION OF THE VOCAB BUILDERS AT: www.language-gym.com/work-outs/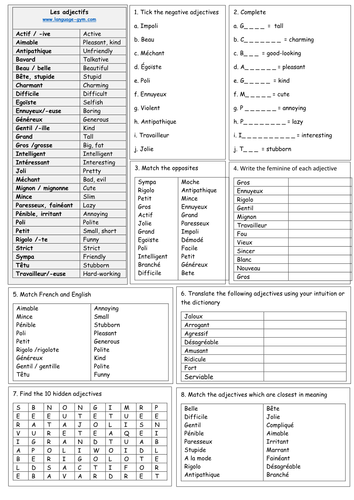 www.language-gym.com/work-outs/ for the online version of these. select FRENCH, then VOCABULARY, then UPPER INTERMEDIATE To practise conjugating GCSE verbs: www.language-gym.com/verb-trainer/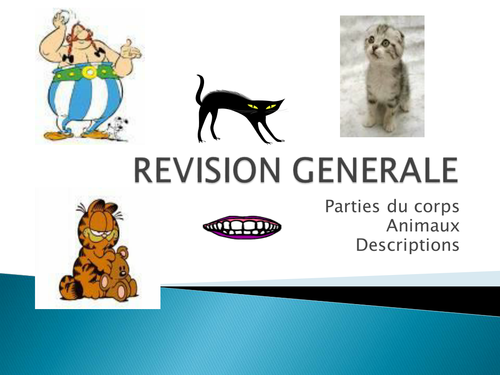 This is a booklet I created for absolute beginner young learners. To practise this vocabulary further go to my forever free interactive website, www.language-gym.com (wok-outs section)