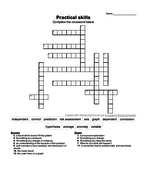 Reaction times Required practical AQA 9-1 GCSE
A full lesson for 9-1 GCSE AQA Biology, reaction times. This is part of unit 5, homeostasis.
Lesson includes differentiated ppt with RAG and challenge tasks, plenty of AFL etc.
Also included method and conversion table from AQA.
Differentiated PPQs and a key practical terms hwk/extra task.
Read more