Strong Teacher's Science Resources
I am a secondary Science teacher
92Uploads
14k+Views
40k+Downloads
I am a secondary Science teacher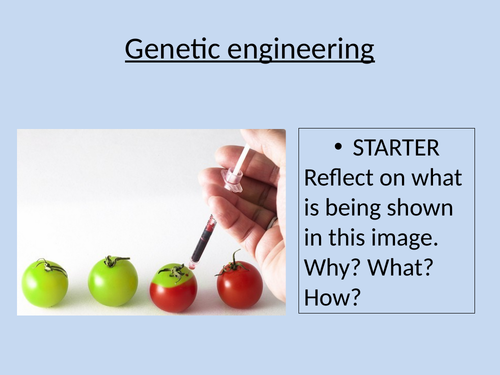 A full lesson on genetic engineering for AQA 9-1 Biology GCSE. Covers all aspects of the process, including pros/cons etc. Links well with the previous lesson on selective breeding, and includes many tasks & differentiated objectives. Past paper Qs also included, and leveled R/A/G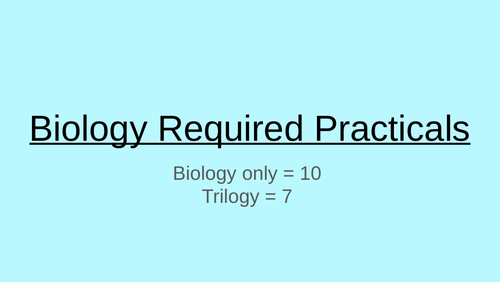 A resource outlining all 10 required practicals, with links to suitable videos to remove the need to re-do all practicals (impossible in one or two lessons). Each slide is simply laid out to prompt students with 'possible questions' and an overview from a video, of the practical. The resource is divided into Paper 1 & paper 2, so you could deliver it over 2 lessons. I have also included the new AQA key command words, many of which are relevant to practicals, for students to do as a long starter type task, identifying what would be expected if they saw each word in a Q. the resource also clearly identifies which resources are not required for trilogy (also synergy).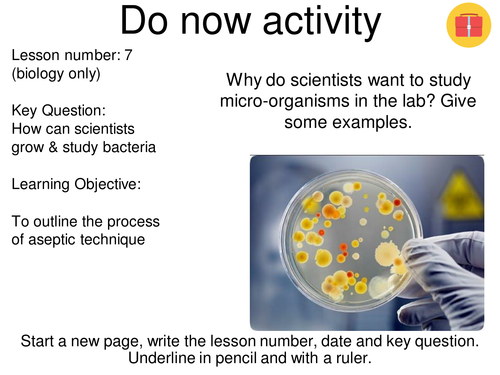 A full lesson inc practical & PPQ for the new AQA GCSE Biology spec. this can be used for trilogy or Biology.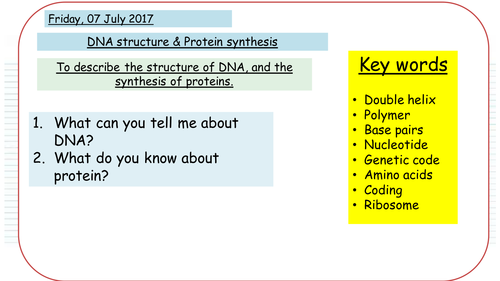 2 lessons worth of presentation covering the new AQA spec Biology GCSE topics of DNA structure & Protein synthesis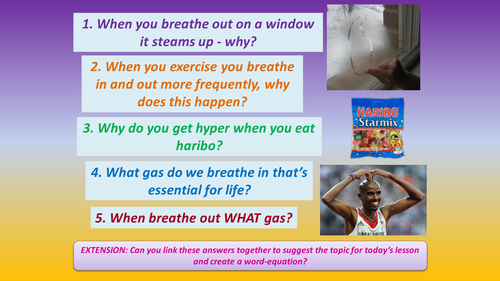 5x lessons worth of power points for AQA B2 Science GCSE. Use own selection of exam questions etc.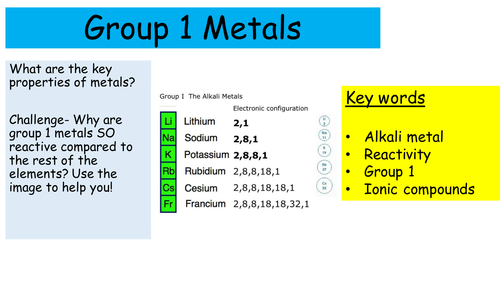 1/2 lessons on Group 1 metals AND transition metals. Fits into New AQA GCSE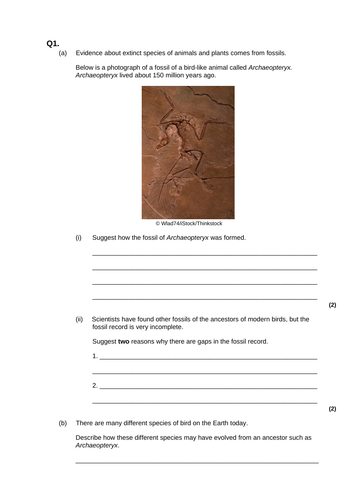 A lesson to cover the new Biology (trilogy) GCSE Spec. Contains a variety of learning tasks, differentiated and complete with extension tasks and self/peer assessment. Incorporates tasks from prior lessons, incl the PPQ, to reinforce learning.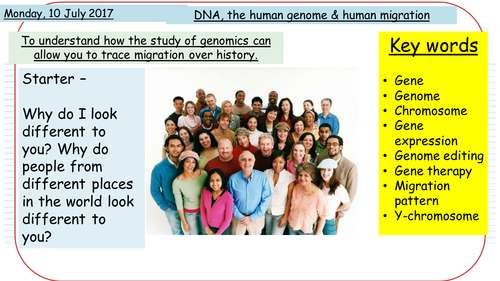 A lesson (could be extended to 2, as these are planned to 75mins plus hwk) on DNA, human genome project and early human migration, for the new AQA GCSE spec, topic 6.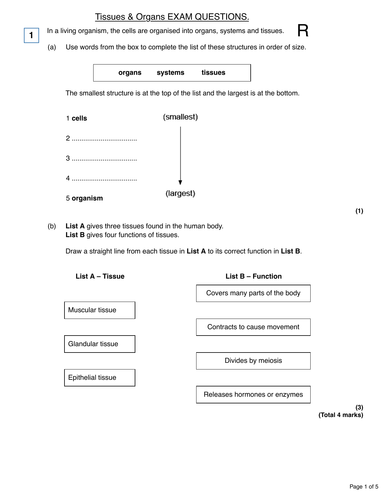 Lesson 1 of Unit 2, Organisation - AQA GCSE 9-1 Includes Lesson presentation Lesson Plan Activity student sheet Exam Questions. Apologies all items are labelled as 'activity', TES drop down menu wasn't playing ball on my mac...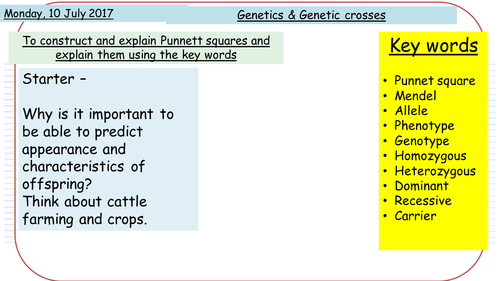 A resource ppt for the new spec GCSE Biology, introducing genetic crosses and Mendel. Worksheet is free, hence reduced price.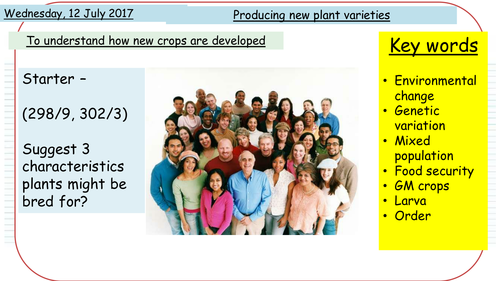 A resource for the new AQA Biology spec, covering plant breeding and GM crops, linking it to and comparing with Genetic engineering of animals etc.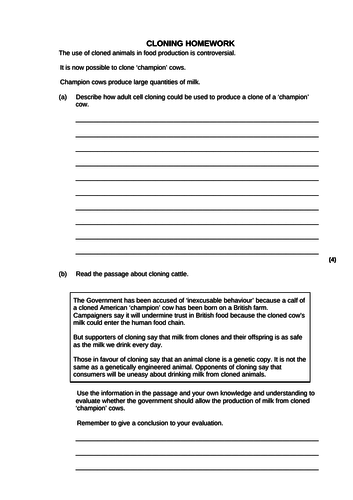 A complete lesson on cloning, for 9-1 AQA GCSE cloning. Follows on from Genetic engineering. Lesson is fully differentiated and contains RAG assessed PPQs, leveled challenge and peer feedback etc. Also present is homework.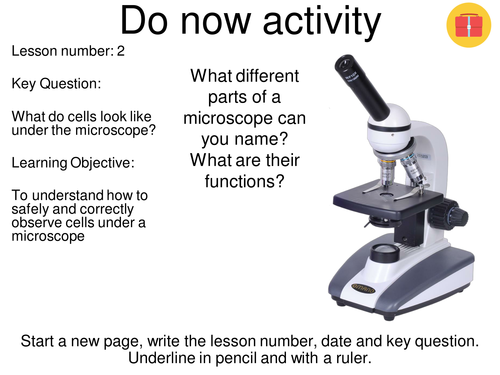 A bundle for the new AQA GCSE spec for the first required practical on microscope use. The sheets included contain activities, methods and homeworks as well as a powerpoint to follow.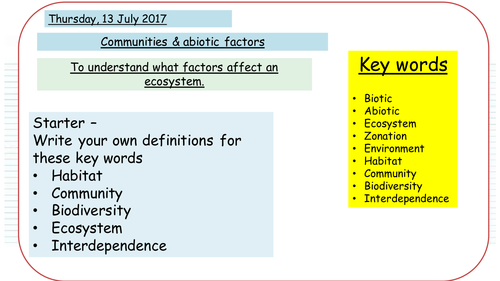 A lesson covering ecosystems, interdependence, biomes, biotic and abiotic factors, to the new AQA Spec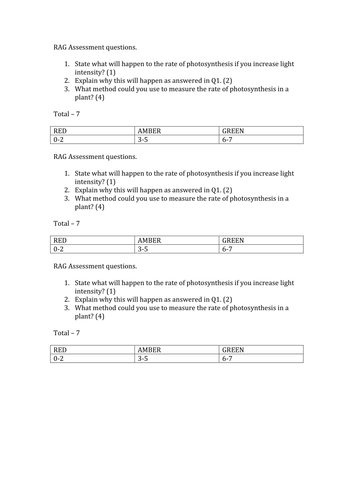 A set of resources to cover the new AQA Required practical on photosynthesis. This is planned to take 2x lessons, covering the practical, write up & exam prep/practice. Includes Starter task, Presentation, Method sheet, Task sheets based on exam style, Lesson Plan.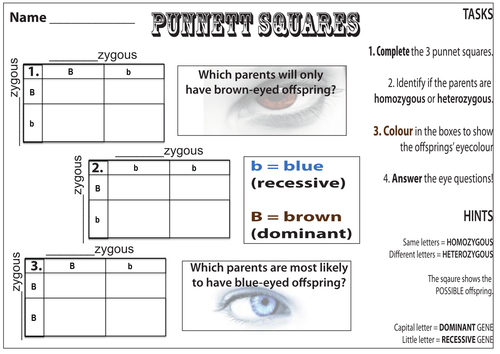 A mass of B2 AQA resources. Some are not my creations and some are hybrids, some all mine. Credit to original creators of course, any issues with this upload i am more than happy to remove resources should i infringe your rights. Some power points, some revision, some PPQs etc. Respiration, genetics, mendel, cells, specialised, sperm cell, quadrats, chromosomes, genes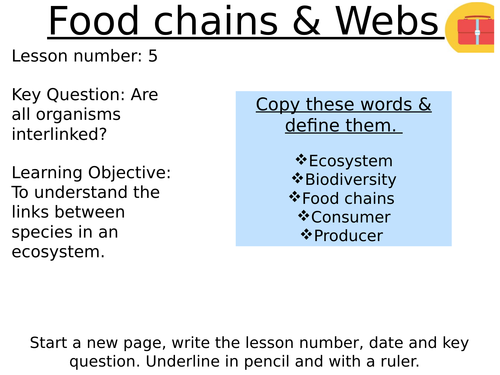 KS3 resource but more than suitable to reintroduce or teach the topic to KS4/lower ability KS4. Fully differentiated throughout with challenge and extension tasks. Differentiated version of the same exam question for plenary/hwk, including MS.