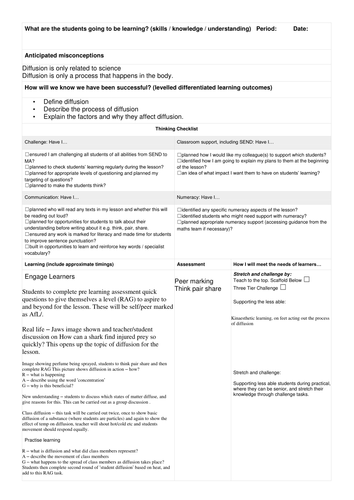 A great practical & Kinaesthetic based lesson on Diffusion. Practical to carry out is the effect of temp on rate of diffusion. Students are active in this lesson, with a lot of opportunity for class discussion & real world application. A lesson on diffusion and how surfaces in organisms are adapted to allow diffusion to take place. This resource includes a lesson plan, powerpoint, RAG starter task & RAG past paper Qs and mark schemes. Differentiated for all ability groups. The lesson includes dissection demo & use of ipad/computer room facilities for research. These sections can of course be replaced with printed resources and videos if no access is available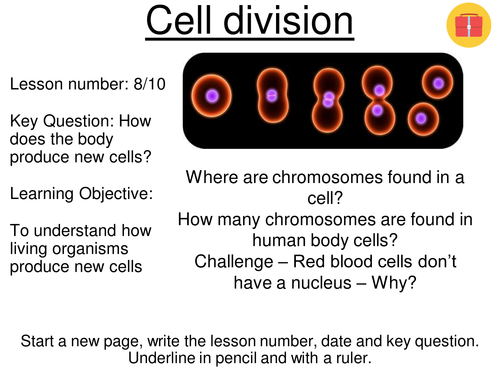 A lesson on the cell cycle & mitosis in brief, to include microscope work, to fit into Cells unit 1 AQA. Include powerpoint, plan & PPQs.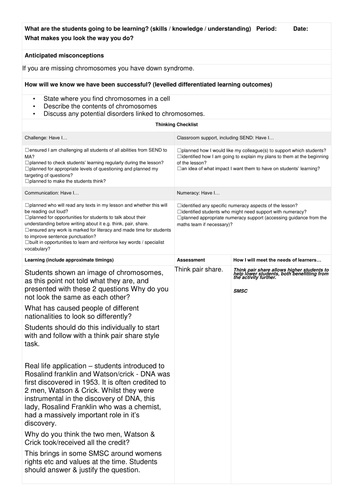 A resource based around the basics of chromosomes & diseases associated from unit 1 of the new AQA GCSE Spec. The lesson will benefit from either printed out resources of your choice/text book or computer/ipad access for the research element. Lesson priced accordingly. Includes presentation, plan & PPQ
The first 5 lessons of the Cells unit incl practical work, PPQs, lesson plans and powerpoints 18% saving in individual purchase Please leave honest written feedback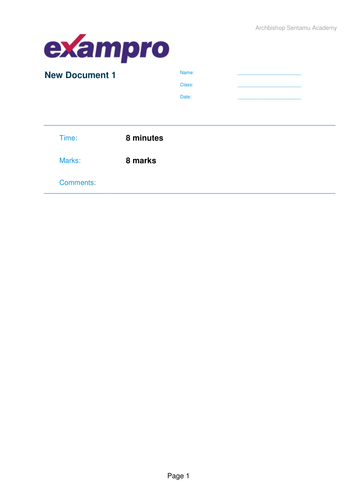 A full lesson incl hwk/Past paper, method for practical and afl throughout, following AQA New GCSE spec.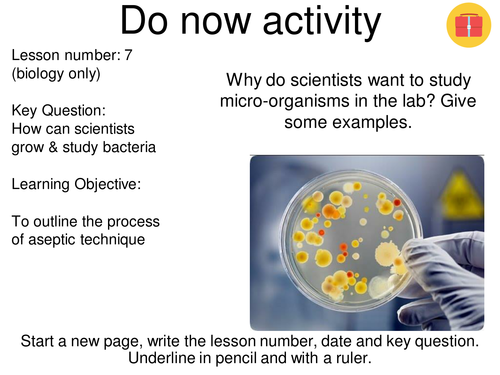 A full lesson inc practical & PPQ for the new AQA GCSE Biology spec. this can be used for trilogy or Biology.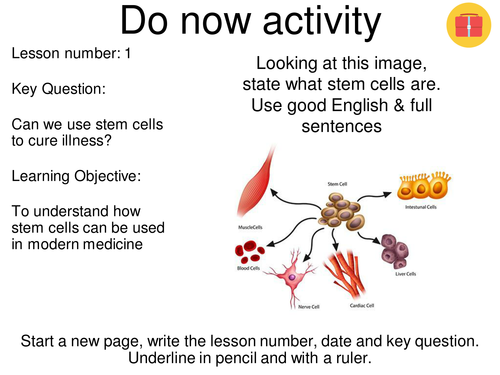 Stem cells lesson from the new spec AQA GCSE Biology, suitable to biology or trilogy. Includes a lesson plan & Past paper questions.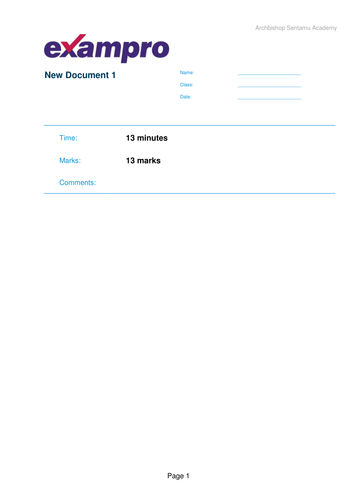 An entire lesson on bacterial cells and comparison to plant/animal cells for the new AQA GCSE spec. Includes PPQ, cell division work sheet with HINT/help sheet to follow and lesson plan with presentation.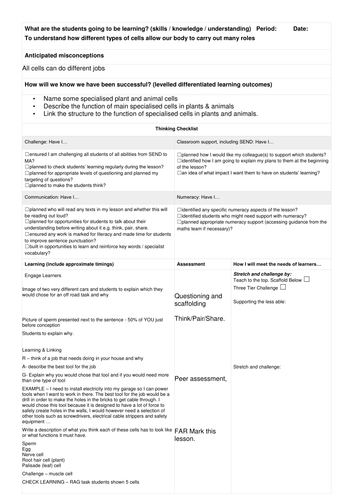 A lesson for the new spec aqa specialised cells. includes practical & Plan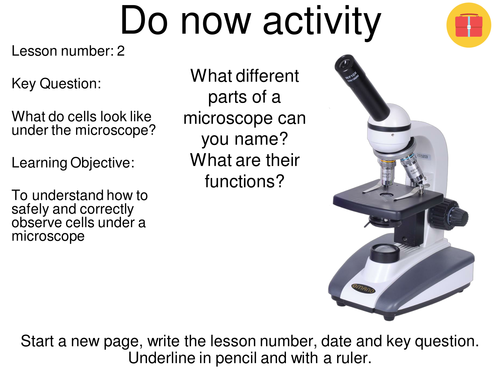 A bundle for the new AQA GCSE spec for the first required practical on microscope use. The sheets included contain activities, methods and homeworks as well as a powerpoint to follow.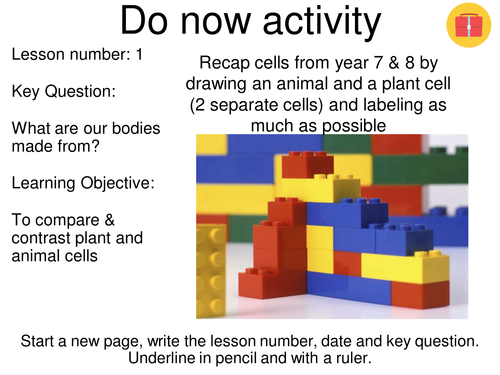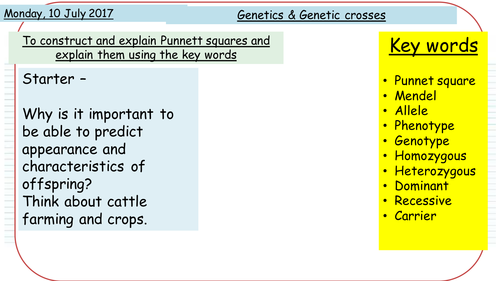 A resource ppt for the new spec GCSE Biology, introducing genetic crosses and Mendel. Worksheet is free, hence reduced price.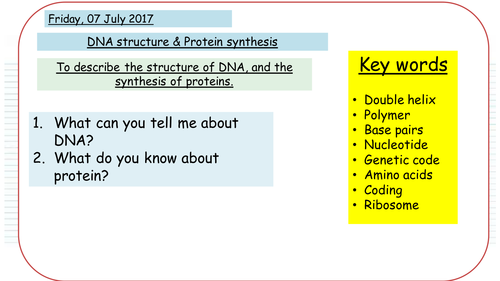 2 lessons worth of presentation covering the new AQA spec Biology GCSE topics of DNA structure & Protein synthesis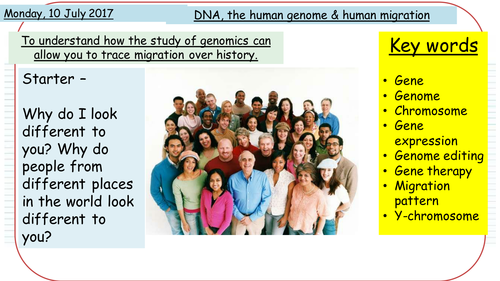 A lesson (could be extended to 2, as these are planned to 75mins plus hwk) on DNA, human genome project and early human migration, for the new AQA GCSE spec, topic 6.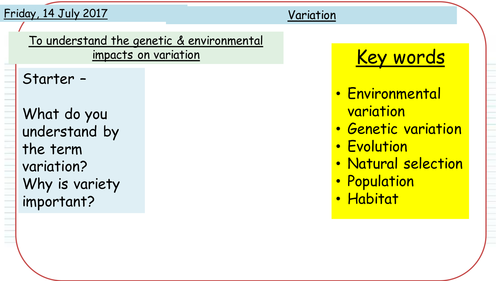 A lesson to cover the AQA specification content on variation, part of topic 7.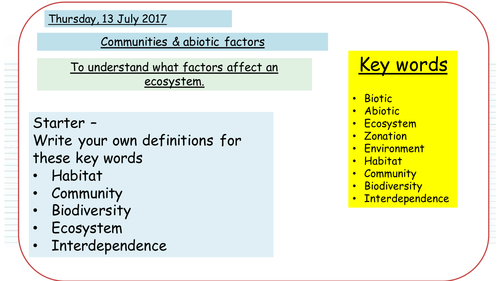 A lesson covering ecosystems, interdependence, biomes, biotic and abiotic factors, to the new AQA Spec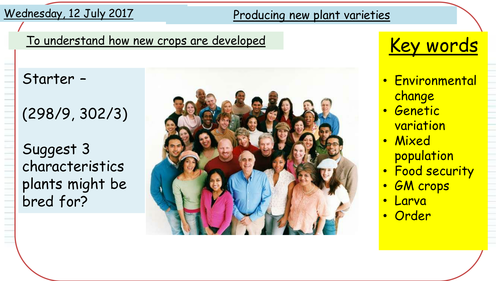 A resource for the new AQA Biology spec, covering plant breeding and GM crops, linking it to and comparing with Genetic engineering of animals etc.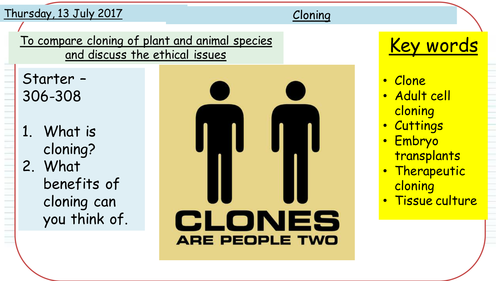 A lesson with self and peer assessed tasks for students to complete, including video links and guides to Adult cell cloning & GM crop cloning. Written to new AQA Biology spec, topic 7. Includes opportunity to build in ethic debates with your groups.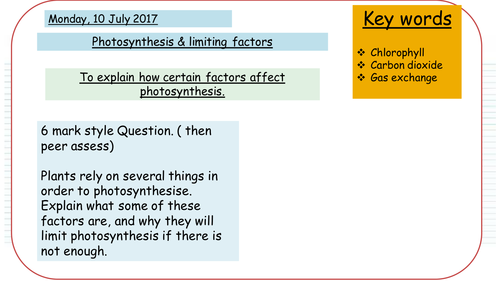 A single lesson presentation for the new GCSE limiting factors lesson, as part of the bioenergetics topic for Biology