Strong Teacher's Science Resources
Head of Science teaching in a mid-sized 11-16 academy.
152Uploads
33k+Views
48k+Downloads
Head of Science teaching in a mid-sized 11-16 academy.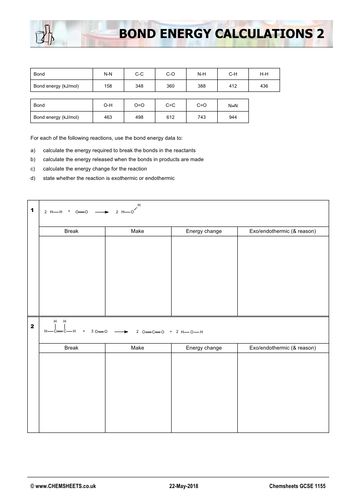 AQA 9-1 Chemistry lesson on bond energies. Fully differentiated and high challenge lesson, inc PPQs, extension challenges, clear worked examples & AfL.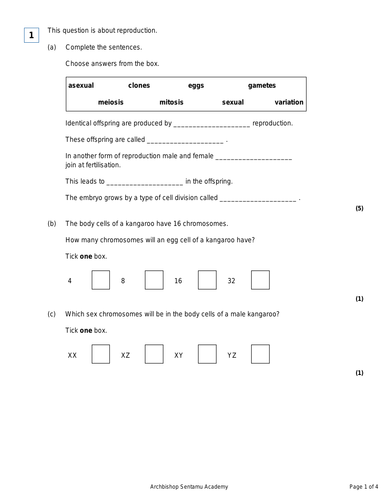 A full lesson for a lower ability KS4 group on DNA. Covers the following outcomes State that DNA contains a code to build proteins. • Describe the basic structure of DNA & it's importance • Outline what the human genome project is.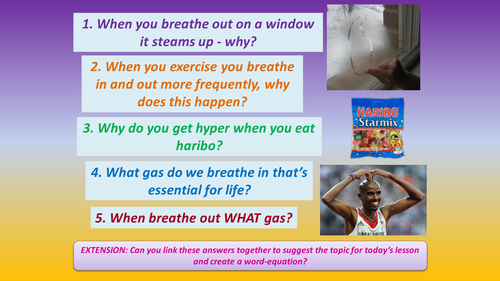 5x lessons worth of power points for AQA B2 Science GCSE. Use own selection of exam questions etc.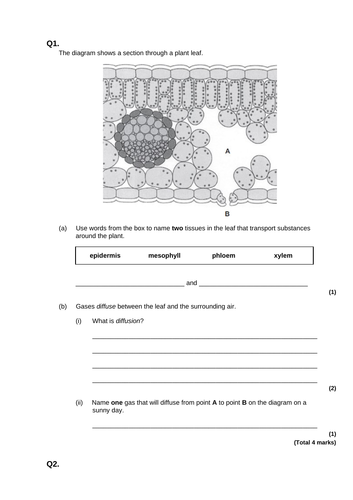 A resource inc ppt & past paper Qs to revise photosynthesis & leaf structure, nice straightforward lesson, with AO1/2/3 exam questions to be used throughout, and differentiated RAG tasks during the lesson.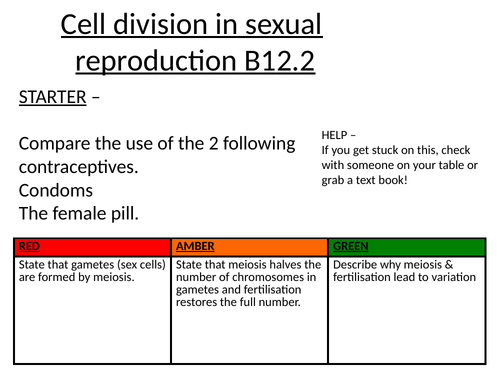 AQA 9-1 GCSE lesson on cell division in sexual reproduction. Lesson is tailored for low ability students, targets 1-3 but could easily be adapted to stretch further. Lesson is fully differentiated, and is progress driven by outcomes, we WAGOLL, MWB tasks, self assessment & plenty more AFL.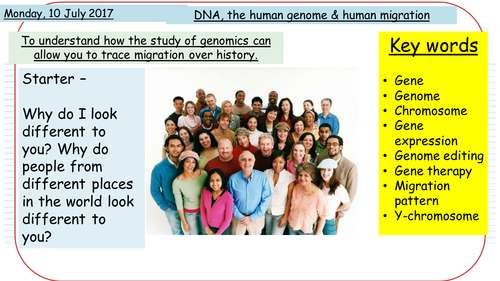 A lesson (could be extended to 2, as these are planned to 75mins plus hwk) on DNA, human genome project and early human migration, for the new AQA GCSE spec, topic 6.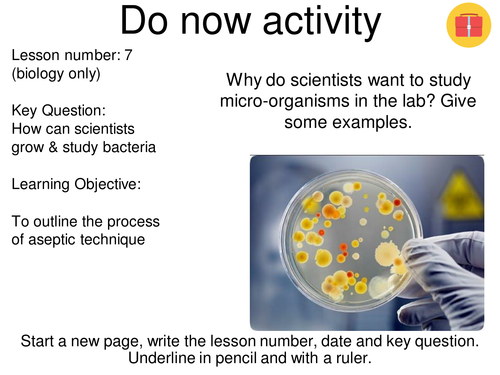 A full lesson inc practical & PPQ for the new AQA GCSE Biology spec. this can be used for trilogy or Biology.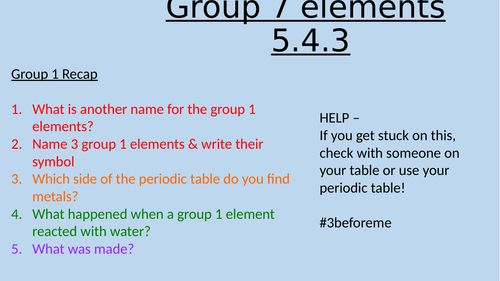 A KS3 lesson (8/9) or low ability KS4 recap lesson on the halogens. The lesson is outcome driven, and included a practical (which can or cannot be included in your lesson) Fully differentiated with numerous opportunities for checking understanding before moving on.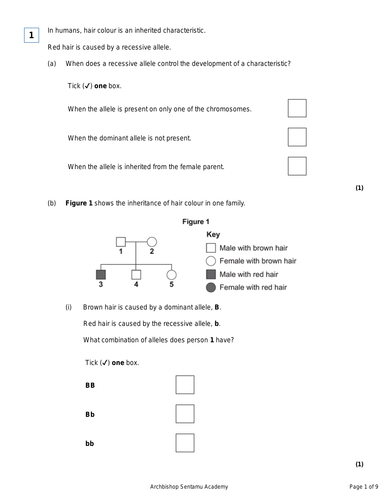 AQA combined trilogy lesson for lower ability students (Foundation paper) on embryo screening & inherited disorders. Differentiated outcomes, RAG tasks, mwb assessment & past paper questions included. Also includes homework & WAGOLLs.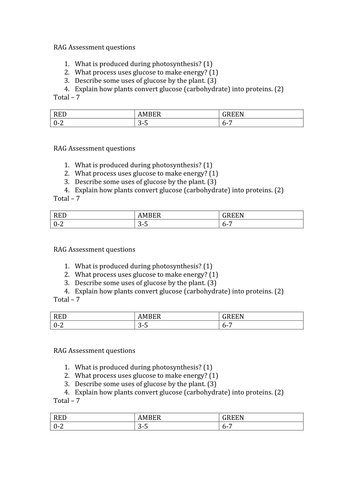 A lesson on the uses of Glucose by plants, to encourage independent learning through stretch & challenge. Planned for AQA GCSE. Includes - lesson plan, starter, presentation, PPQs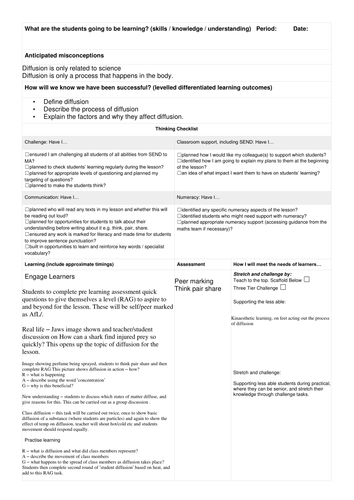 A great practical & Kinaesthetic based lesson on Diffusion. Practical to carry out is the effect of temp on rate of diffusion. Students are active in this lesson, with a lot of opportunity for class discussion & real world application.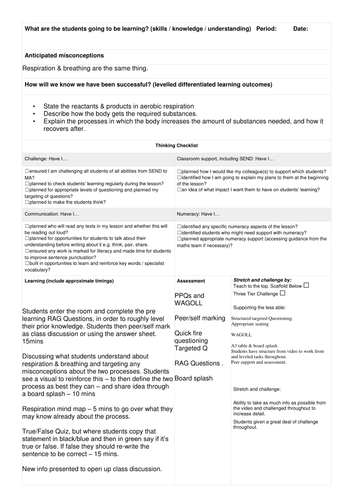 A lesson on Aerobic respiration to the new AQA spec for GCSE Include Lesson plan Presentation Starter task Past paper Qs.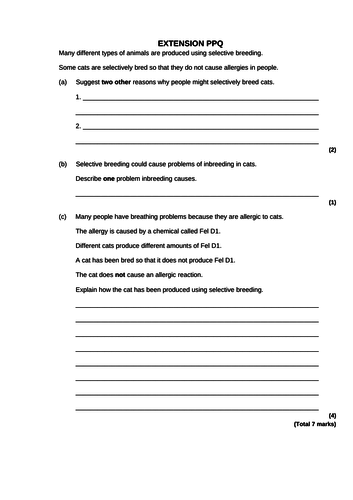 A full lesson on selective breeding, with differentiation and plenty of challenge tasks. Work is levelled & includes a PPQ as well as a lot of application of acquired knowledge.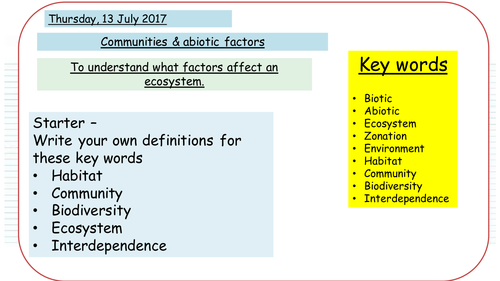 A lesson covering ecosystems, interdependence, biomes, biotic and abiotic factors, to the new AQA Spec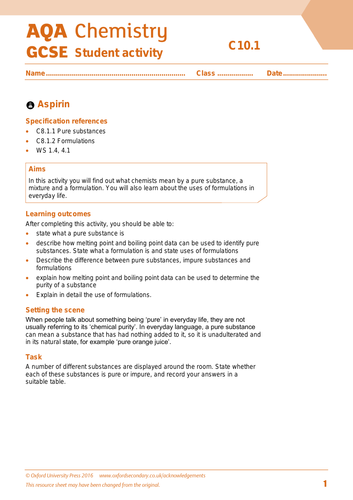 GCSE AQA 9-1 Trilogy lesson for pure substances & mixtures, fully differentiated for middle ability group. RAG task, extension and independent tasks, range of resources & AfL included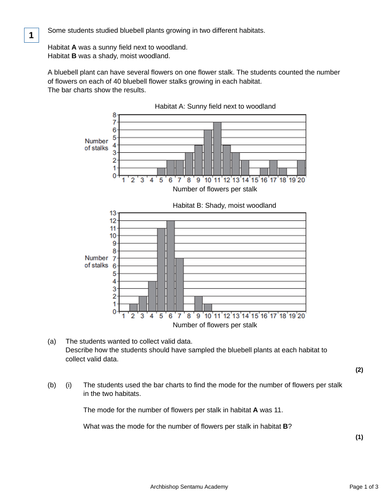 A lesson on the theory and maths behind sampling, for low ability KS4 groups. Easily adapted for KS3. 9-1 Combined Trilogy.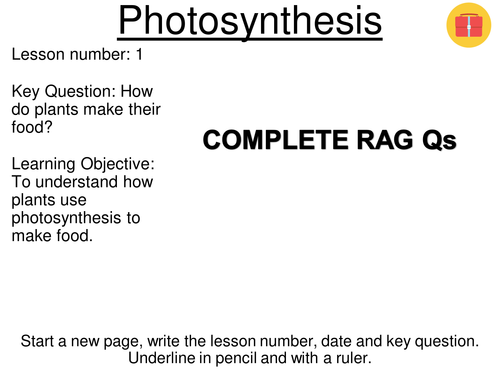 A full lesson for the new Biology AQA spec. Resources included - differentiated presentation with RAG tasks throughout Lesson Plan, Starter assessment & PPQs.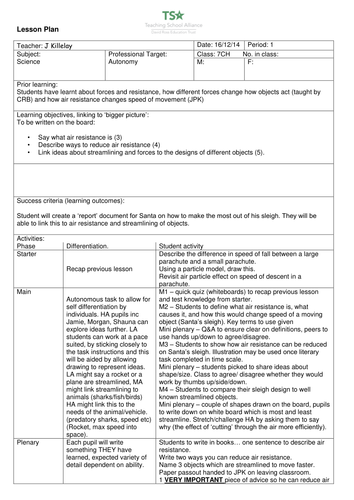 This is a lesson I created for an observation. Students have briefly covered air and water resistance (mixed ability). Self lead lesson to help santa design a sleigh which reduces the effects of air resistance, and therefore can travel more efficiently around the world