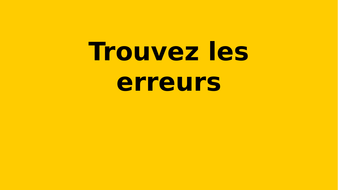 Trouvez les erreurs/Find the mistakes
A short 6 slide activity for French students. Suitable for junior students/Transition year students. Two texts in which students must find mistakes in spelling, agreement, gender, tense etc...
Good intro to another activity or works well as an activity where students can work in pairs.
Read more