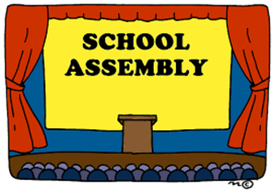 7 Assemblies all in one!
You will find seven assembly presentations that can be used for a whole Phase/School assembly or during PSHE lessons. This is a special price of £4.99, which will save you many hours and effort.

Resilience Assembly:
This is a Who Wants to be a Millionaire themed assembly to teach the children about resilience. Each question is linked to the theme resilience, and after each correct question they receive a letter. We call it 'Who want to win a word?' I have also included a story that can be used to support the assembly and a video link to further enhance the message being shared. The assembly time will be around 20-25 minutes and if you want to impress your colleagues and ensure the children have a fun, interactive learning experience, then this assembly presentation is for you. This presentation is completely editable, which will allow you to make slight changes to suit your context.

Leadership Assembly:
This is a great Presentation to demonstrate leadership. The children will enjoy discussing some of the questions with a partner. Can be used during lessons too.

Decision Making Assembly:
This is a PowerPoint presentation that could be used in class and for a school assembly. Your children will enjoy the story and it will hopefully help them make better decisions afterwards. Enjoy!

Responsibility Assembly:
Promotes great discussions and can easily be adapted to suit any school. I have left two slides on at the end, which are a fun way to share the weekly house point totals.

Healthy Living Assembly:
Great to use for the start of a new topic. Includes animations, pictures and will promote questioning.
**** Check out the other resources in my store.
Read more
About this resource
Info
Created: Sep 4, 2016
Updated: Feb 22, 2018