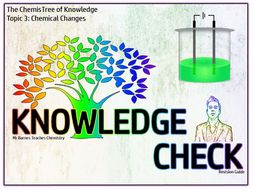 Acids, Alkalis and Electrolysis Knowledge Check GCSE 2016
A set of knowledge check questions and answers for the third topic of the new 2016 Chemistry GCSE.

This contains key questions on:
1. Acids and Alkalis
2. Electrolytic Processes

This is geared towards Edexcel, but will cover the majority of AQA and OCR content.
Read more