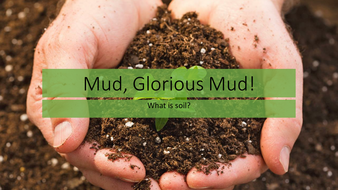 An introduction to soil
Designed for Year 7 Geography.
An introduction to the basics about soil. Includes what is soil, what makes up our soil, soil profiles and types of soil.
The worksheet accompanies the presentation, with a focus on numeracy skills. The presentation is designed to take a whole lesson.
About this resource
Info
Created: Jun 16, 2017
Updated: Feb 22, 2018
By adding a School licence it allows you to share this resource with colleagues at your school. Without it, this resource is licensed for use only by you. Read licence details