Defuse The Bomb - Angles (up to circle theorems)
The students have to answer the questions to know which order they ought to cut the wires to defuse the bomb left by the Mathematical terrorist who has left some clues for you.
Last updated Oct 30, 2014, created Feb 4, 2014
Error occurred while adding this resource to your favourites list. Please try again later.
Ages
Categories
Life saver. Thank you

Great - thank you!

Great for revision. Thank you

Nice

Nice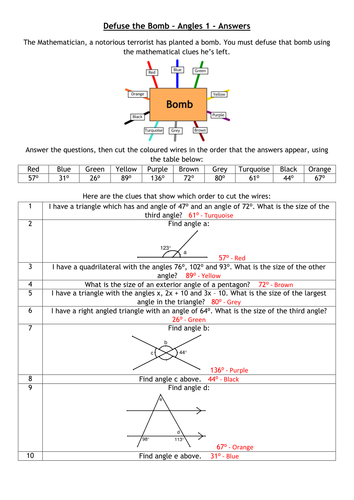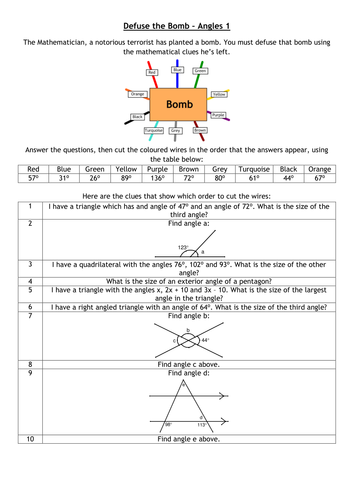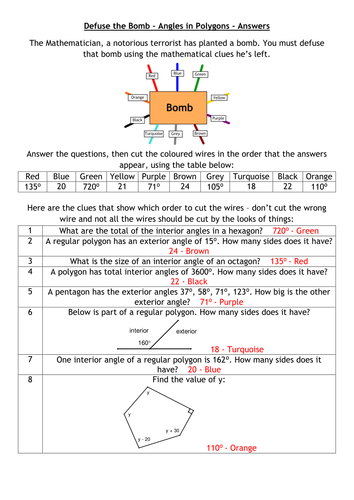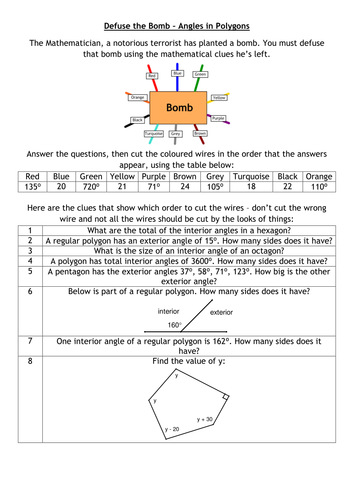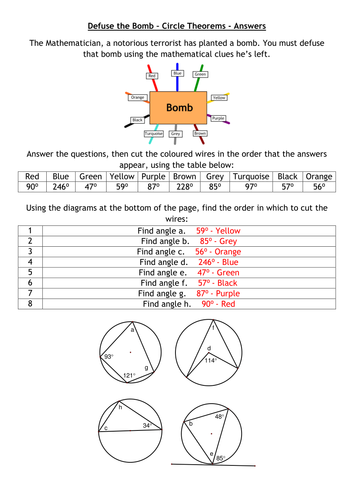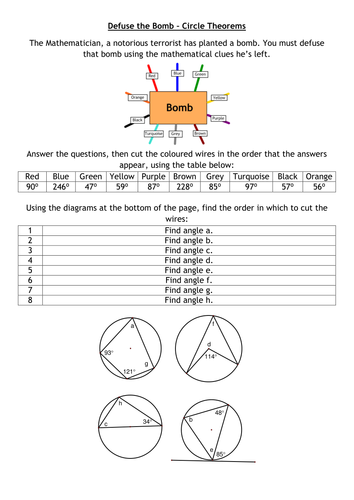 Downloads

8846

Views

6058

Created

Feb 4, 2014

Updated

Oct 30, 2014