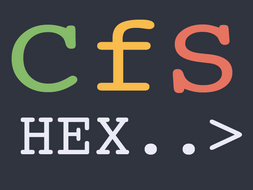 Denary to HEX Conversion
Tests students ability to convert a denary number, first to binary then to HEX with clear examples. Has the answers included for student self and peer assessment or could be used as a test. Created for the AQA and OCR GCSE Computer Science course but could be used with KS3 students.

Is a companion resource to the HTML5 interactive demonstration.
Read more