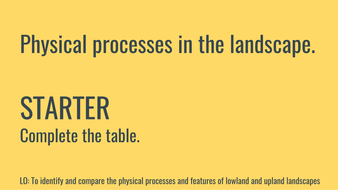 Edexcel Geography B - Upland and Lowland Landscapes
An introduction into the key characteristics of upland and lowland landscapes in the UK, recently used with Y11.

Activities include image interpretation, exam style questions and the use of OS maps of contrasting locations in order to build a deeper understanding of the similarities and differences of these landscapes. Additional OS extracts or maps will be required for the mapping activity.


Read more