Flooding- The 1953 and 2013 East Coast (UK) Floods
1953 Floods, 2013 Floods, East Coast Floods, North Sea Surge, Storm Surge This lesson compares the 1953 and 2013 East Coast Floods (60 years between them). Focuses on the eastern side of the UK.
Last updated Jan 8, 2014, created Dec 11, 2013
Error occurred while adding this resource to your favourites list. Please try again later.
Ages
Categories
Thank you for sharing your resource. This resource has been recommended by TES Resource Team and will feature in Today's news, tomorrow's lesson.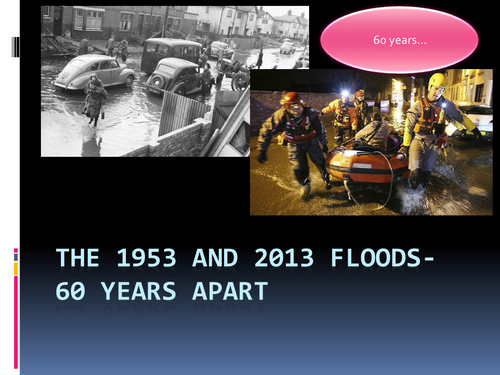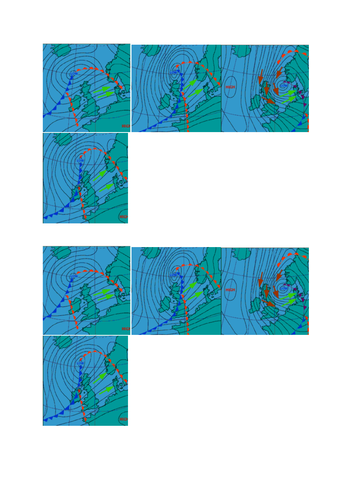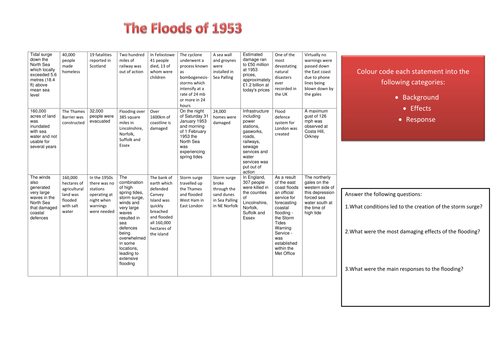 Downloads

2852

Views

5550

Created

Dec 11, 2013

Updated

Jan 8, 2014