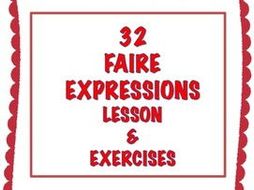 GCSE FRENCH: French Faire Expressions Lesson + Exercises
This is an introduction to the French verb FAIRE + 32 FAIRE EXPRESSIONS. Lesson + 2 exercises and answer key provided.

The 32 FAIRE EXPRESSIONS used in this lesson are on a QUIZLET study set that is also provided for your use.
Read more