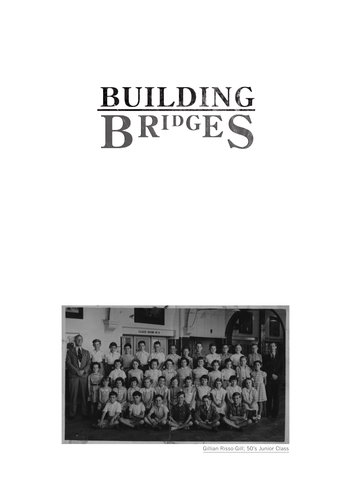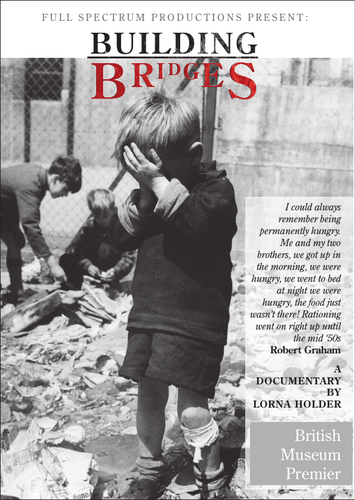 Designed to help students, 11-16 in subjects, Citizenship, History, PSHE and English understand the experiences of the white community in seeing large groups of Caribbean people arriving in Britain after the Second World War - 1948 to 1962 - 8 pages, black and white, PDF format. Based on social history research, the resource has heart felt interviews and discussions with English elders and students , from the London borough of Camden.
In July 2008 three oral history workshops were held in Camden, for the Heritage Lottery Funded educational project Building Bridges. This involved interviews and discussions between secondary school students and elders from the host community which covered various topics: work, schooling,housing, cultural & social changes and impact on family life. Teachers will find the pack a useful guide for comparing the Caribbean, and other immigrants, experiences with those of the host community.
This resource is filled with supporting never before seen photographic archives and model general questions, for example:
What were your feelings on seeing Caribbean people after the war?
Elder Bob said, " I can remember when I went to my Primary school. We sat in our lines and suddenly these two black girls walked into the gym hall and they sat next to the head teacher; we'd never seen a black child before. Apparently, they had come over on the Empire Windrush with their parents."
The resource concludes with messages to the young black children, for example,
Elder Imogen offered words of support, "Don't forget your background. I think it's really important to be proud."
The pack contains visual images which the pupils can use to share ideas, even before they begin writing. The pictures can be used in a variety of ways:
for example to tell a story, or to look at the style of 1940s fashion and compare to present fashion trends.
The resource is suitable for different key stages and curriculum requirements and is firmly rooted in the tradition of oral storytelling, helping to bring to the forefront unheard stories of our past and to build a bridge to a better future for our young people.
Building Bridges, the resource for schools was part of a Heritage Lottery funded project, for Full Spectrum Productions. An half hour documentary, was also produced and directed by Lorna Holder was premiered at the British Museum and , aired on Teacher's TV in 2008. Attached is the flyer.
Tes paid licenceHow can I reuse this?
Looking forward to using the images as resource for my art lessons, as these well chosen photographs will be truly invaluable. Useful teaching material for many other other areas of the curriculum.
This is a valuable resource for teachers to use as it is the genuine "voice of the past". Sessions with Londoners and with elders of the Caribbean community have been faithfully recorded and then transcribed so that students can be put in touch with how people behaved when the Windrush immigrants arrived. Vivid, well chosen photographs give added interest. Useful teaching material for history, citizenship, sociology and many other areas of the curriculum.
I would highly recommend this resource. The images alone are striking but the accompanying text builds a vivid story of how immigrants settled in post war Britain and how they were perceived. Hopefully this can teach us that it is as important to "Build Bridges" now as it was back then!
Report this resourceto let us know if it violates our terms and conditions.
Our customer service team will review your report and will be in touch.