Introduction to the Roman Empire
Intro to Roman Empire, key words activity. Used with year 7.
Last updated Nov 11, 2014, created Sep 30, 2013
Error occurred while adding this resource to your favourites list. Please try again later.
Ages
Categories
Your resource is very helpful but for one error, there were only 80 men in a Century.

Thank you for sharing your resource. This resource has been recommended by TES Resource Team and will feature in Today's news, tomorrow's lesson.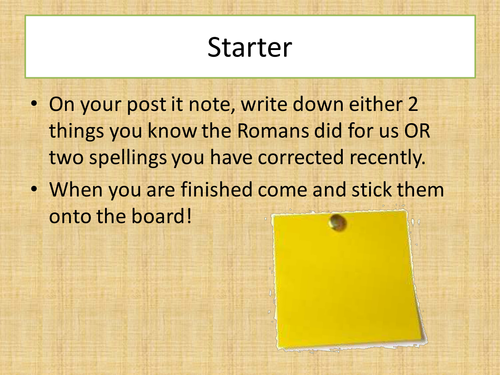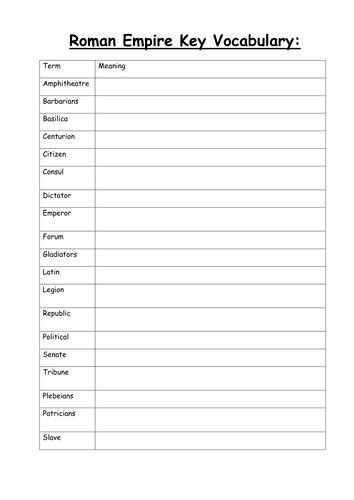 Downloads

3186

Views

3615

Created

Sep 30, 2013

Updated

Nov 11, 2014