KS3 - Angry Birds Maths - Algebra Worksheets
Calculate the points I'd score by destroying these pigs and then calculate the formulae for calculating the total score. It's designed to make algebra more relevent. Smart board file to save printing once more!
Last updated Jun 10, 2013, created Apr 17, 2012
Error occurred while adding this resource to your favourites list. Please try again later.
Ages
Categories
Thanks, I've got a fab display up of 3D Angry birds that I got from littleplasticman's blog of papercrafts, and the kids loved doing those while working on Surface Area and Volume of 3D shapes, i guess they will love doing these as well, gotta love Angry Birds!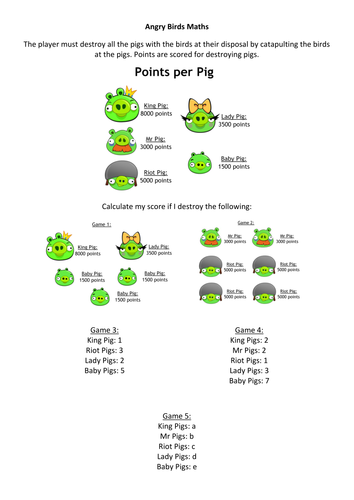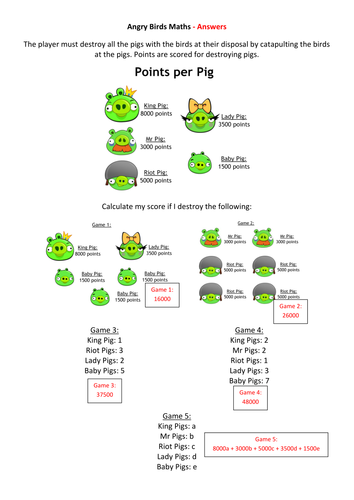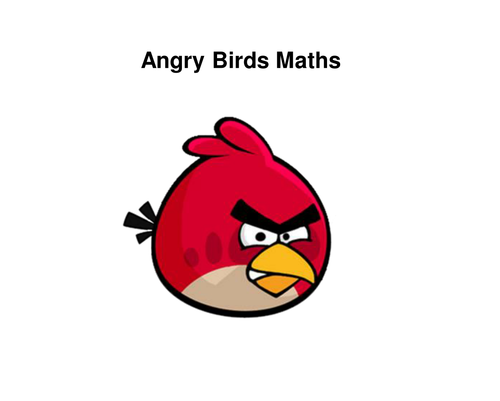 Downloads

7890

Views

13313

Created

Apr 17, 2012

Updated

Jun 10, 2013