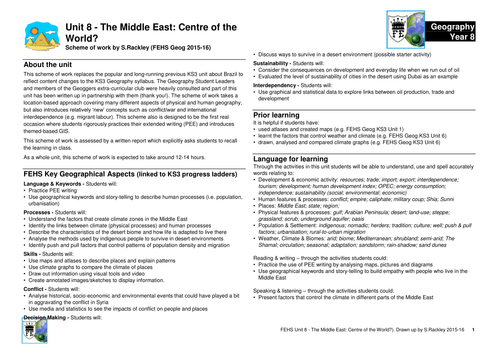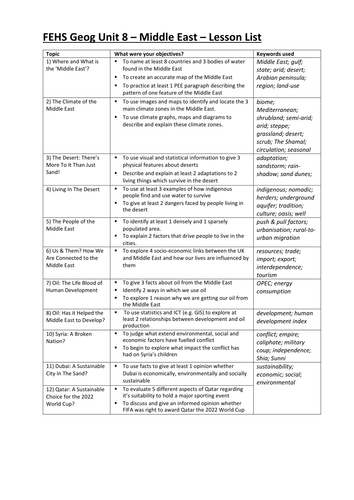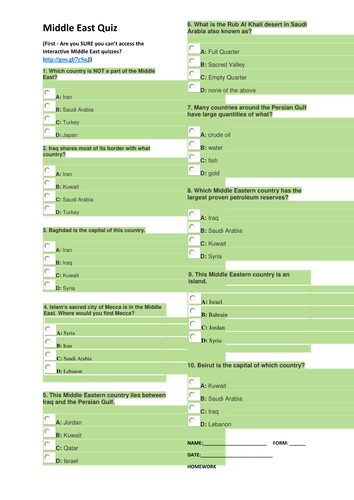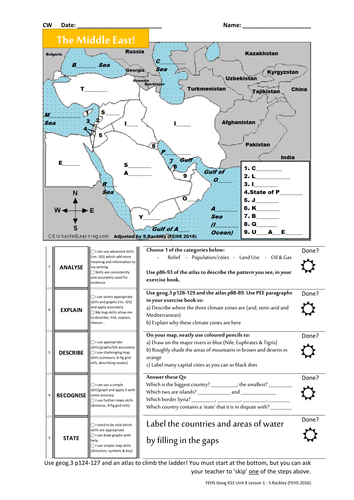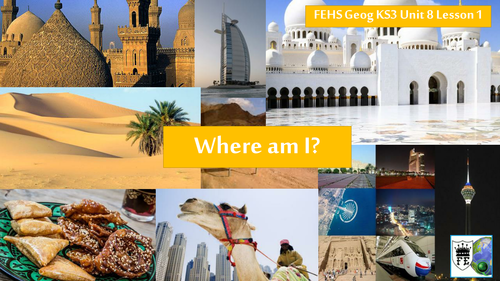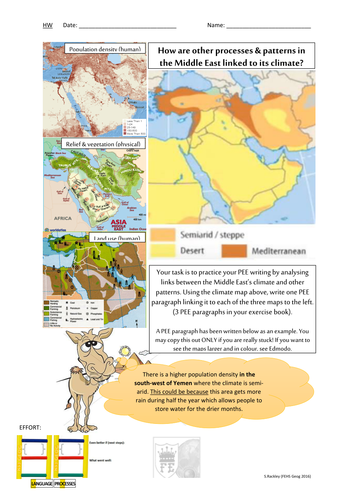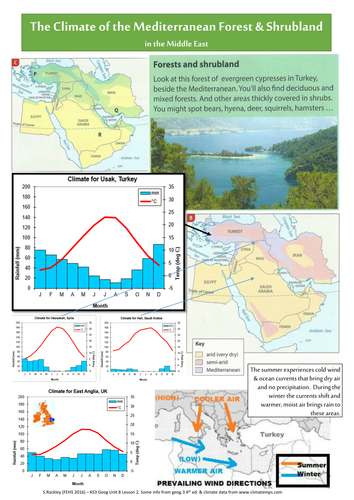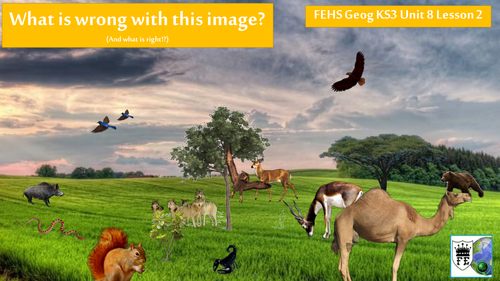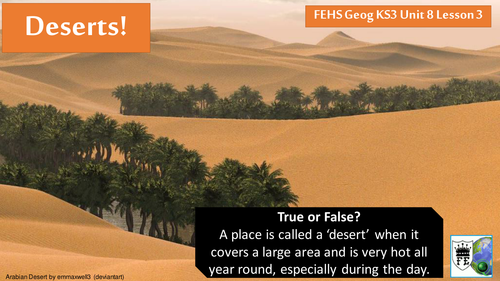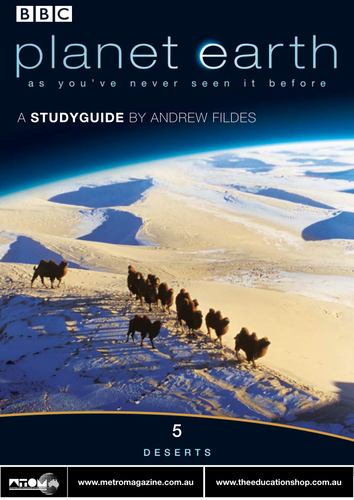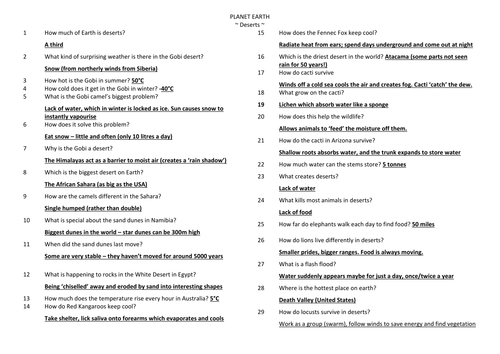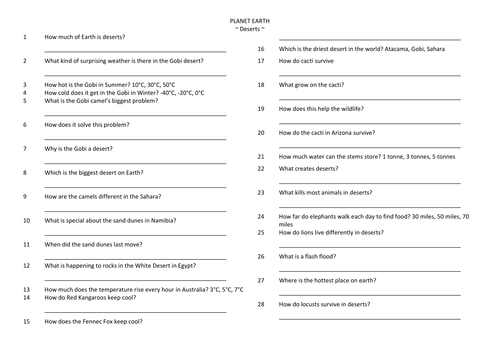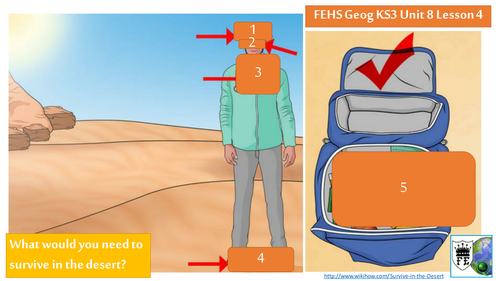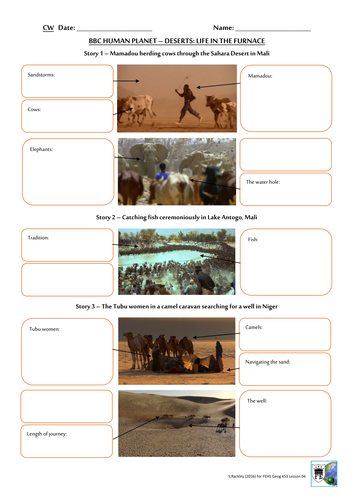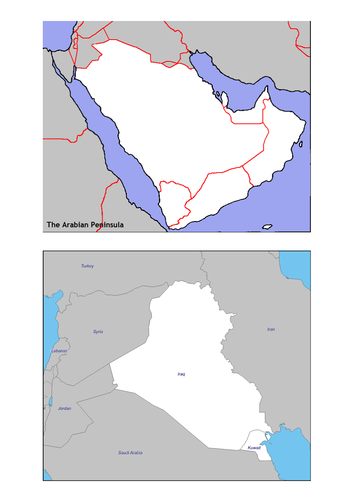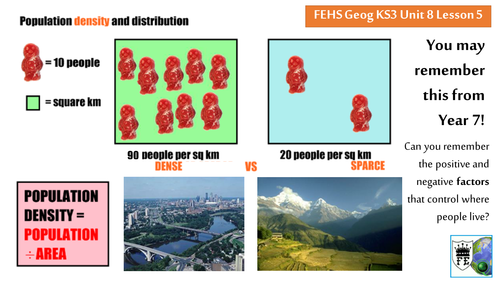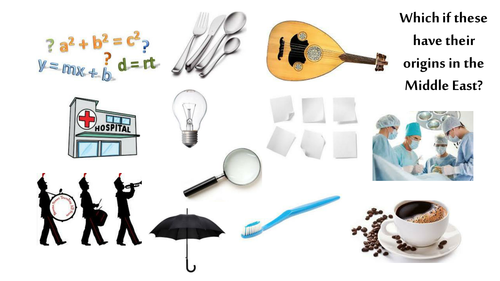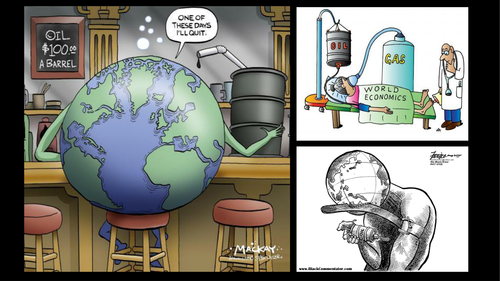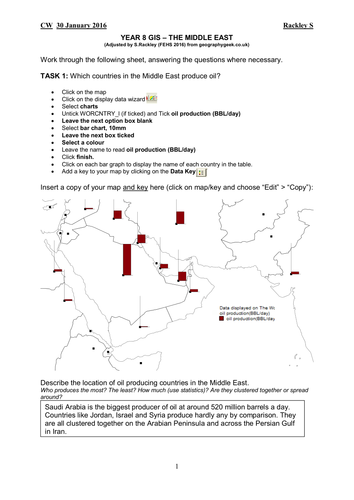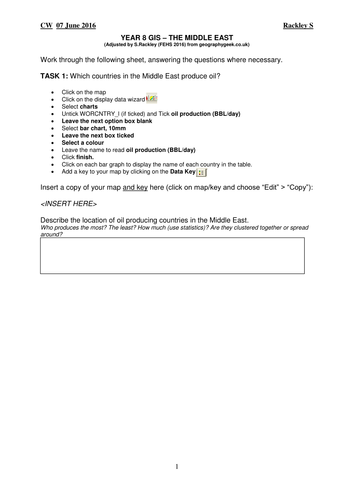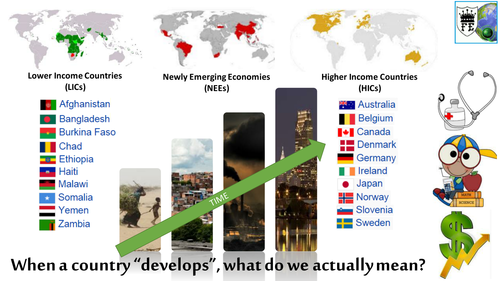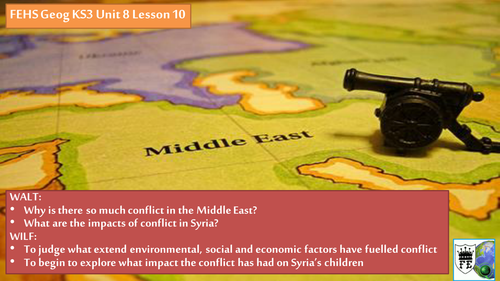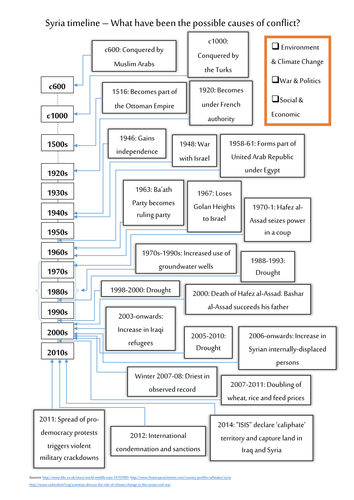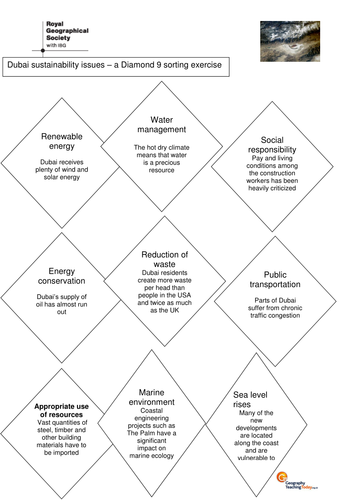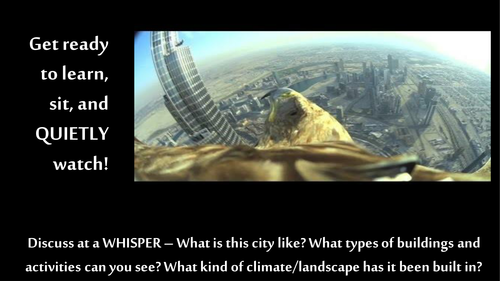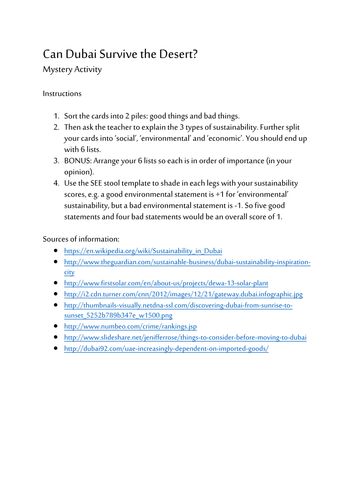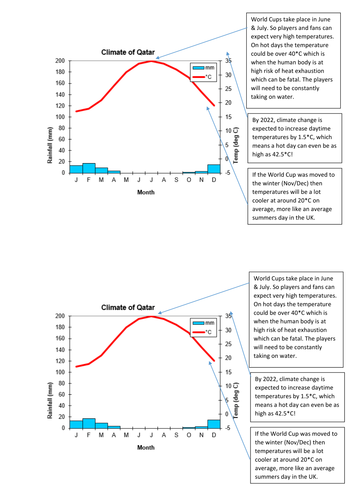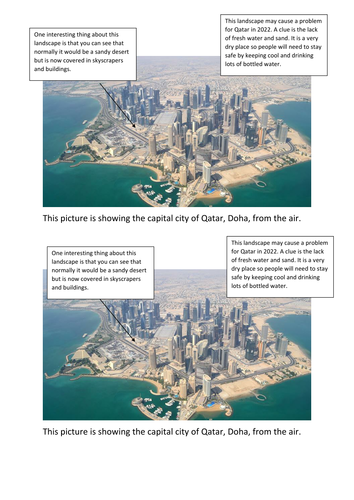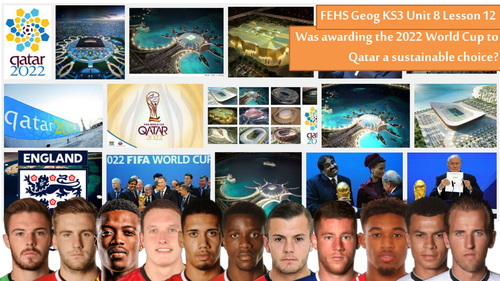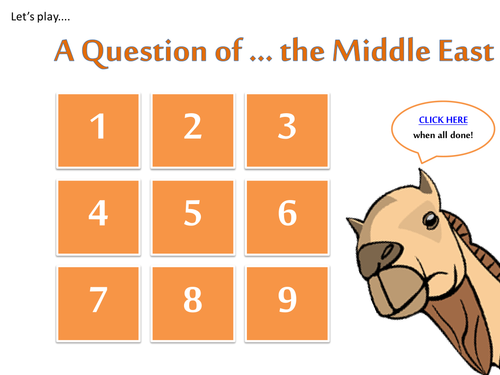 This scheme of work reflects content changes to the KS3 Geography syllabus. The Geography Student Leaders and members of the Geoggers extra-curricular club were heavily consulted and part of this unit has been written up in partnership with them (thank you!). The scheme of work takes a location-based approach covering many different aspects of physical and human geography, but also introduces relatively 'new' concepts such as conflict/war and international interdependence (e.g. migrant labour). This scheme also is designed to be the first real occasion where students rigorously practices their extended writing (PEE) and introduces themed-based GIS. This scheme of work is assessed by a written report which explicitly asks students to recall the learning in class. As a whole unit, this scheme of work is expected to take around 12-14 hours.
You will need to download the "Sakkal Majalla" font for the text to display properly (easily found online for free).
Not all resources could be uploaded (e.g. the Human Planet and Planet Earth videos, the raw files for the card game and the Lesson 8 Aegis GIS file (Aegis3 or Aegis3 Viewer needed) - but I can supply the card game files and GIS file on request.
I would be very grateful if you could review our work, in order to help others judge whether the resource(s) are useful, and how they could be improve them. Thanks!
Why FREE?
*While the resource is my own creation, it contains elements from other sources (which are cited/referenced where possible). But I do work very hard on making resources that are effective and engaging, so if you feel like that's worth reward please leave me some kind feedback and/or consider purchasing one of my paid resources! You could also buy me a coffee at https://ko-fi.com/O5O3GPPK. *
Please check out my sabbatical blog at http://geogramblings.wordpress.com
Creative Commons "Sharealike"
Something went wrong, please try again later.
Thank you so much for the resource, I really appreciate the time and effort that has gone into this scheme of work and it has made my planning far easier as a result, thank you again.
Fantastic resources - well-sequenced and resourced! Would it be possible to get a hold of the L6 interdependence card game and L8 GIS file as well please? Thank you again for being so generous!
Thanks for this resource i am going to use them to help me build our new scheme of work. I would love to know what is on the cards for the card game and the GIS file that would be fab obviously i am happy to donate to a coffee fund. Thanks
Hi Kit, Your resources are wonderful, I am very keen to use them to build into our new scheme of work. If I could access the raw files for the card game and the Lesson 8 Aegis GIS file it would be very much appreciated and we would be very happy to make a donation to your coffee fund. Thank you so much for sharing, Paul plovatt@anthonygell.co.uk
These are excellent, thank you! I have downloaded twice though and lesson 9 seems to be missing. Could you please update with this one is possible?
Report this resourceto let us know if it violates our terms and conditions.
Our customer service team will review your report and will be in touch.