Living flood hydrograph - Boscastle
Living graph activity with the flood hydrograph for the Boscastle floods.
Last updated Mar 19, 2013, created Mar 29, 2011
Error occurred while adding this resource to your favourites list. Please try again later.
Ages
Categories
I like the idea, but would add statements to the images to make it more specific.

Interesting graph and good questions but very basic teaching resource as there is no information.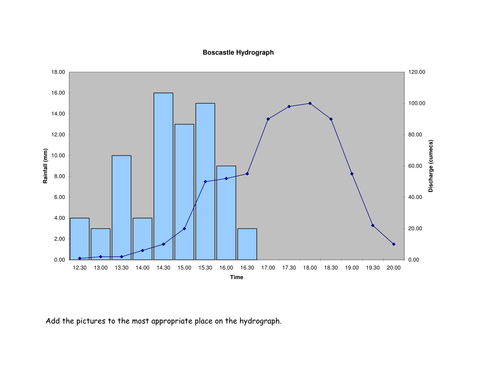 Downloads

2154

Views

6167

Created

Mar 29, 2011

Updated

Mar 19, 2013