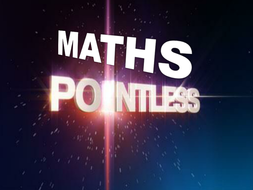 Maths Pointless - V4.1
Changelog: 2 new sections. Changed some answers to address more misconceptions. Completely redone version of maths pointless. The countdown is now much, much quicker (as requested). New questions will also be coming in an update over the following weeks. Play over numerous rounds and keep score on the board. All credit to Paul Collins.
Read more
Report a problem
Creative Commons "NoDerivatives"