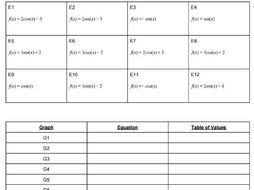 Sine and Cosine Matching Game
Students have to match twelve cosine and sine functions with the proper graph and the proper table of values.

This activity could be used as group work, at a center, as homework, or as individual class work.

This activity is 5 pages long.

Solution key is included.
Read more