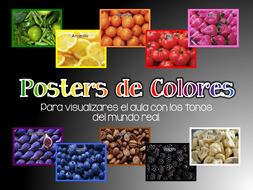 Spanish Color Display Posters
This is a vibrant set of 10 color words in Spanish with real world photo connections. Please make sure to rate and leave feedback!

Este es un set de diez palabras en colores vibrantes y en español con fotos reales como ejemplo visual. Por favor no se olviden de darnos su opinion!
Read more