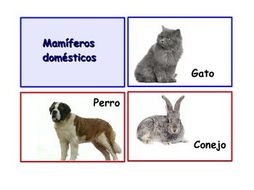 Spanish Flash Cards "Los animales", Animals and their classifications. 90.
Product Description
90 Animal cards in 32 pages.4 cards per page. Also, classification cards for children to divide the animals into the right groups.
Suitable for vocabulary consolidation related to the theme "Los animales " and also for bilingual education when teaching science in Spanish. Suitable for younger and older children as you can choose how many cards to use for your group from the available selection.
Read more