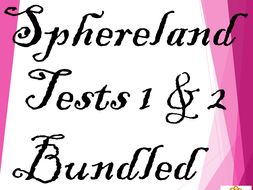 Sphereland Tests 1 & 2 Bundled
67 total questions for Sphereland

Sphereland is the "sequel" to Flatland. This contains 2 separate tests that cover the entire book. Both keys are included.

If you have any questions, suggestions, or requests, feel free to contact me at teacherminestore@gmail.com.

Enjoy discovering something valuable!
Read more