Whole-school social and cultural anthropology resources
Keeping your class engaged with new and interesting classroom resources is vital in helping them reach their potential. With Tes Resources you'll never be short of teaching ideas. We have a range of tried and tested materials created by teachers for teachers, from early years through to A level.

Breathe new life into your lesson plans with our primary and secondary classroom resources. Whether you're looking for fun maths worksheets or brand new guided reading activities, we have thousands of free and premium resources for you to download. From early years to primary, you'll find phonics worksheets and numeracy games and all you need to revise for Sats. From secondary to post-16, we have everything from French lessons to algebra activities, as well as GCSE revision guides and more.
Read more
Social and cultural anthropology
Sunrise in Fiji Beautiful sea Toads in the morning 3 videos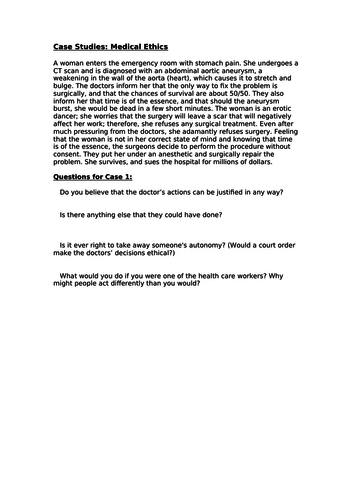 Excellent Case Studies for class discussion on medical ethics. Suitable for 14+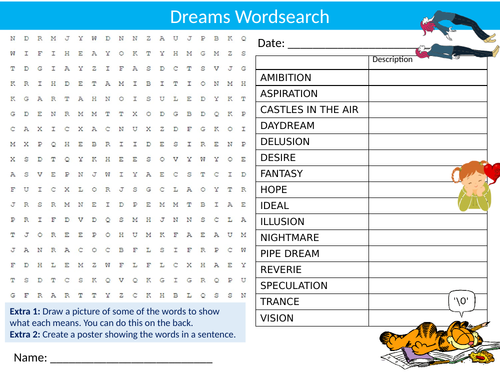 Wordsearch Puzzle sheet of keywords on the theme of 'Dreams'. Powerpoint so can be used on the board or printed as a worksheet. Includes space for students to explain the keywords and suggested extension activities. Can take 10 minutes or an hour, depending on which activities the students complete. Ideal for the start of a lesson, a quick filler, a homework, part of a cover lesson or as a plenary on the board with a whiteboard pen. The idea behind these is to get students to become more literate and think independently about the words that could be used to describe the topic being taught. The repetition of the word over and over as they look for the word is useful in remembering the terms. Often the students will pick up on things that you would not normally expect!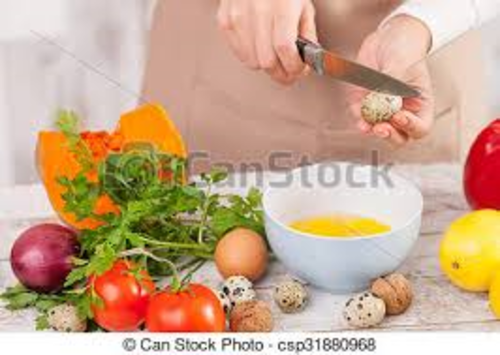 9 Health Food lesson plan Assessment 10 Bush Food Exam Cookie Unit Food Equity program Food Exam Food in Australia Food Poisoning Task (Pizza Hut Scandal) Healthy Canteen Project Numeracy Cookie Package Save 50% Get ready to teach Food from 7-10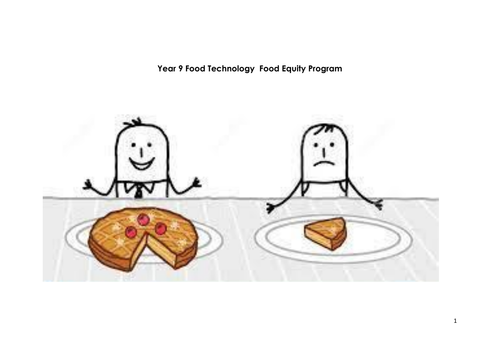 Food Equity, For a discount on my full range of resources go here https://www.teacherspayteachers.com/Store/Ms-Avici When you teach in a multicultural classroom like I do this program generates a lot of real discussion and opportunities to understand each other. It brings students together in their sharing of their cultural experiences of food. Not everyone has access to the living conditions and food we do. A great program to make students aware of the conditions world wide. Literacy and Numeracy as well as ICT Food Equity poses the question why do we have access to food that others dont? In this unit students are able to: -Demonstrate hygienic handling of food to ensure a safe and appealing product -Identify, assesses and manage the risks of injury and OHS issues associated with the handling of food. -Apply appropriate methods of food processing, preparation and storage -Describe the relationship between food consumption, the nutritional value of foods and the health of individuals and communities. -Justify food choices by analysing the factors that influence eating habits -Collect, evaluates and applies information from a variety of sources -Communicate ideas and information using a range of media and appropriate terminology -Select and employ appropriate techniques and equipment for a variety of food-specific purposes -Plan, prepare, present and evaluate food solutions for specific purposes -Examine the relationship between food, technology and society -Evaluate the impact of activities related to food on the individual, society and the environment. An excellent program for stimulating critical thinking. In Microsoft word format for easy editing. Enjoy and any feedback is welcome below. Literacy and Numeracy as well as ICT included. In Microsoft word format for easy editing. If you enjoyed this resource you will love this Technology Bundle