7Uploads
1k+Views
411Downloads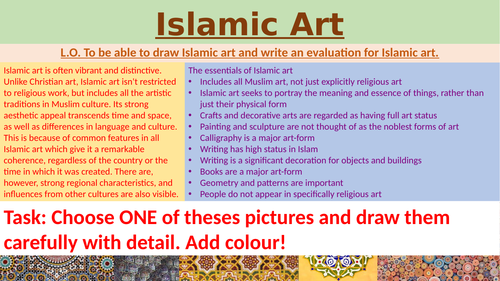 I have added a task on there to draw some pictures WITH detail ADDING colour. Get them to take there time. Enjoy this activity!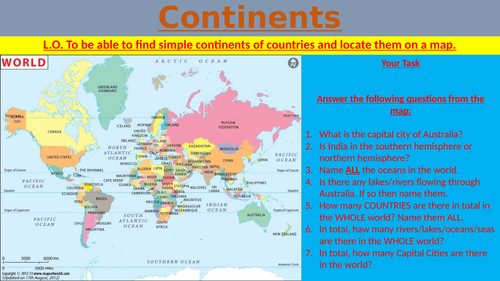 I have made a powerpoint for busy teachers. Click download if you are a busy teacher! Suitable for secondary school Yr7.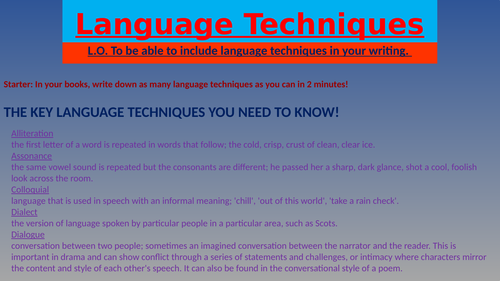 I have put ALL the language techniques on there and at the end of the lesson, i have put a memory game on the pptx. Enjoy!