78Uploads
25k+Views
7k+Downloads
Special educational needs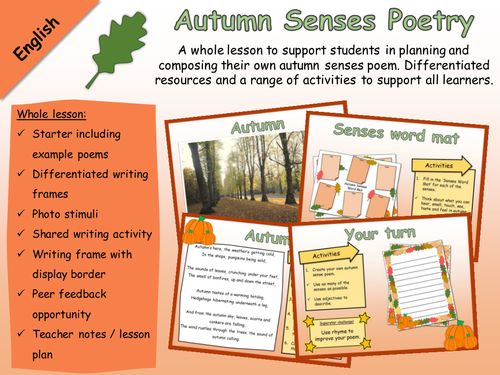 A whole lesson to support students in planning and composing their own autumn senses poem. Differentiated resources and a range of activities to support all learners. Whole lesson: Starter including example poems Differentiated writing frames Photo stimuli Shared writing activity Writing frame with display border Peer feedback opportunity Teacher notes / lesson plan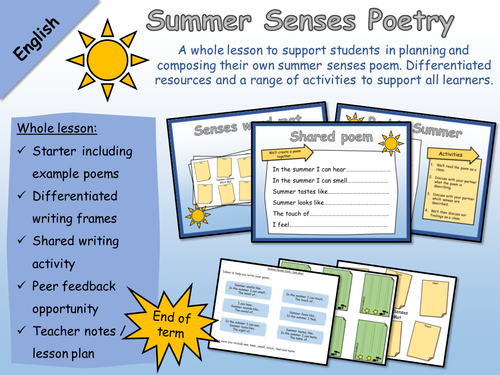 A whole lesson to support students in planning and composing their own summer senses poem. Differentiated resources and a range of activities to support all learners. Ideal for supporting SEN pupils in the writing of a summer senses poem. This resource would be a great activity for the end of term. A great way to introduce poetry to KS1 or SEN learners. Whole lesson: Starter including example poems Differentiated writing frames Shared writing activity Differentiated resources Peer feedback opportunity Teacher notes / lesson plan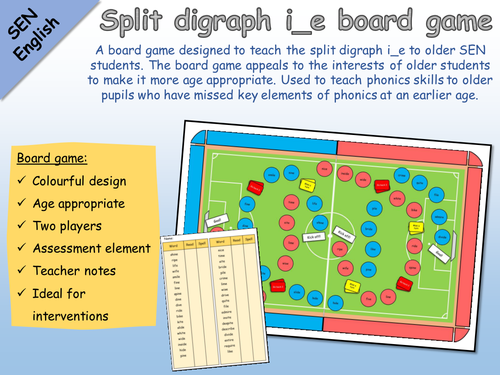 A board game designed to teach the split digraph e_e to older SEN students. The board game appeals to the interests of older students to make it more age appropriate. Used to teach phonics skills to older pupils who have missed key elements of phonics at an earlier age. Board game: Colourful design Age appropriate Two players Assessment element Teacher notes Ideal for interventions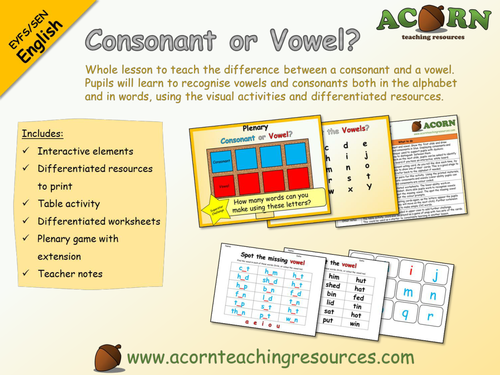 Whole lesson - EYFS/SEN English - Consonant or Vowel? Whole lesson / selection of individual activities to teach the difference between a consonant and a vowel. Pupils will learn to recognise vowels and consonants both in the alphabet and in words, using the visual activities and differentiated resources. Includes: Interactive elements Differentiated resources to print Table activity Differentiated worksheets Plenary game with extension Teacher notes Created by Acorn Teaching Resources - www.acornteachingresources.com All reviews for our paid products have been reviewed 5/5 (As of December 28th 2016).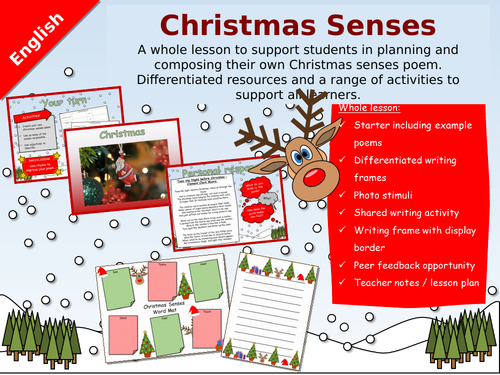 Another theme from our Senses Poem lessons. Our Autumn Senses poem was featured by TES in their blog and received a 5* review. All reviews for our paid products have been 5/5 (As of December 7th 2016). A whole lesson to support students in planning and composing their own Christmas senses poem. Differentiated resources and a range of activities to support all learners. Whole lesson: Starter including example poems Differentiated writing frames Photo stimuli Shared writing activity Writing frame with display border Peer feedback opportunity Teacher notes / lesson plan Great for end of term!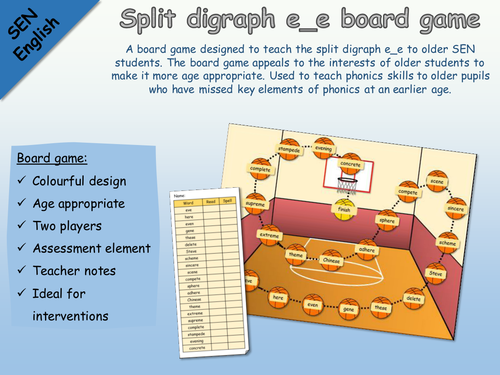 A board game designed to teach the split digraph e_e to older SEN students. The board game appeals to the interests of older students to make it more age appropriate. Used to teach phonics skills to older pupils who have missed key elements of phonics at an earlier age. Board game: Colourful design Age appropriate Two players Assessment element Teacher notes Ideal for interventions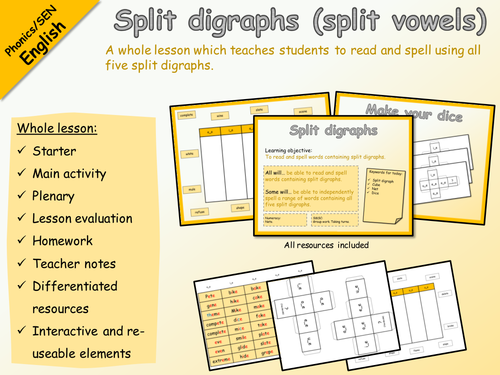 Learning objective: To read and spell words containing split digraphs. A whole lesson which teaches students to read and spell using all five split digraphs using a range of activities with interactive elements and differentiated resources included.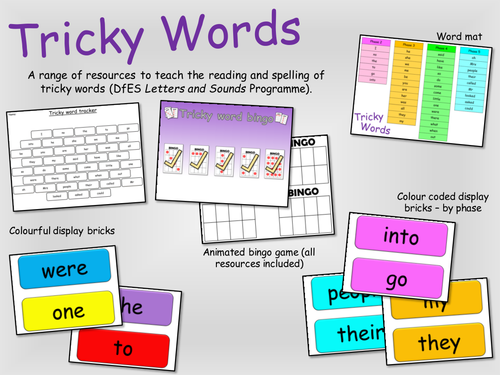 A range of resources to teach the reading and spelling of tricky words (DfES Letters and Sounds Programme). * animated bingo game * colourful display bricks * colour coded display bricks (by phase) * word mat * tricky word tracker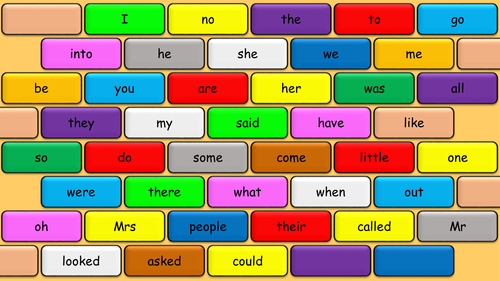 Complete set of tricky words on bricks, can be used as a word mat to support reading / writing in lessons, or used for display. One in colour, and the other in black and white - which could be used as a resource for children to colour in the words they can read / spell.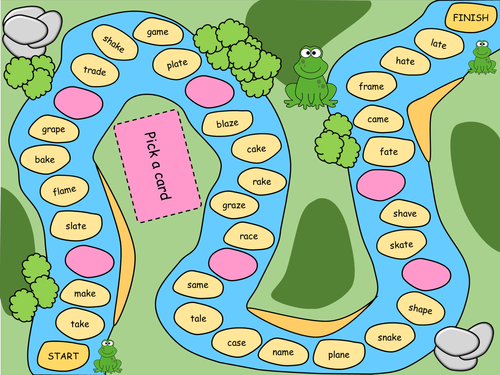 FREE and ready to print in A3, this board game will teach students to read words containing the split digraph a_e sound. A fun and colourful game to use as part of your teaching / small group interventions.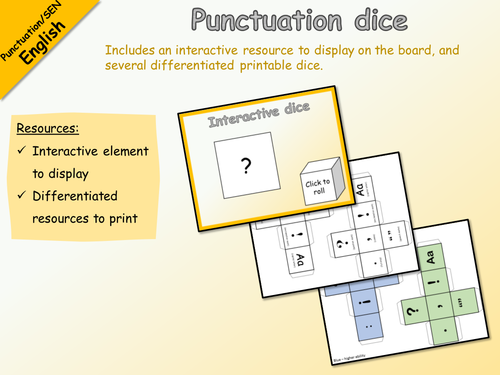 Elements to include in a lesson around punctuation: - Interactive element to display - Differentiated resources to print