22Uploads
9k+Views
6k+Downloads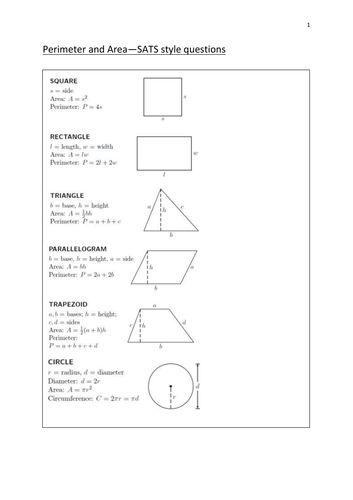 To inculcate problem solving skills, Easier questions but with a lot of focus on reading and interpreting instructions carefully.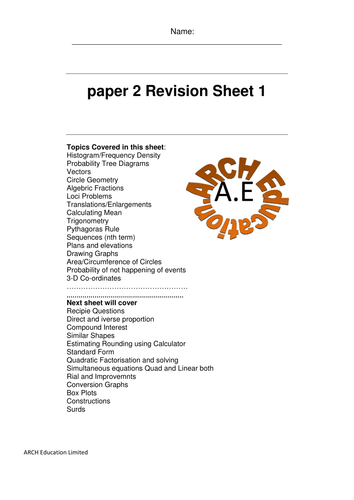 Practice Sheet for the topics which are likely to be tested in paper 2 on 9th June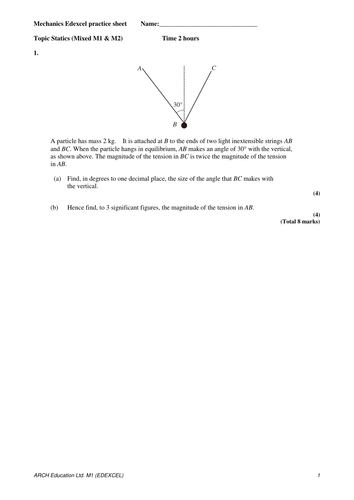 Revison questions on Statics M1 and M2 ..clearley seperated and the markscheme..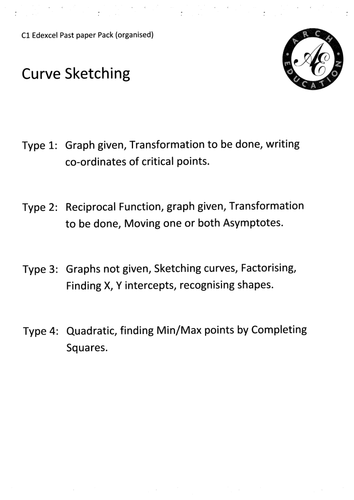 Past paper question from this topic collected as per skills needed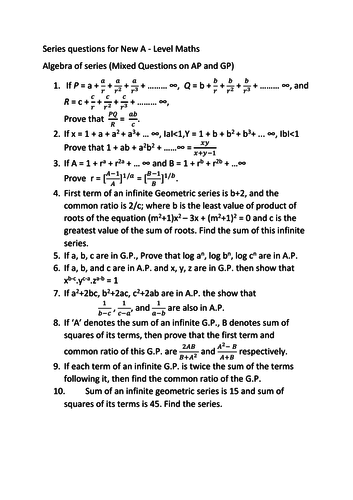 Mixed questions on Arithmetic and Geometric series. These questions mix algebriac skills with series formulae.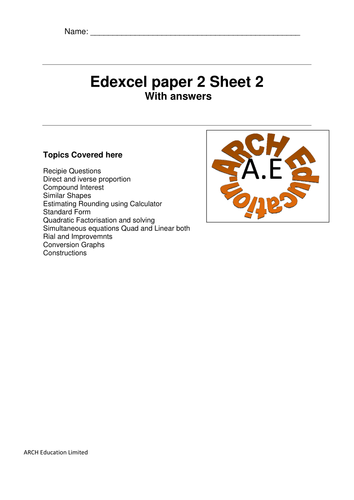 To go with sheet 1 ...this completes all the topics which are likely to be tested in the calculator paper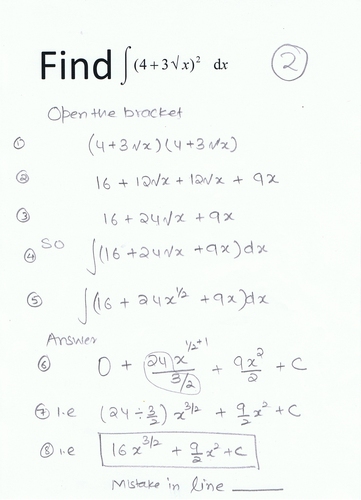 Sheets which could be used as starter and pupils' will have to find the mistake in each of the 3 sheets. Worked brilliantly for the group starting on to Trapezium rule in C2