ArtThinking's Shop
Art Thinking - clever resources to engage and stimulate creative approaches, and genuine informed responses.
120Uploads
16k+Views
912Downloads
Art Thinking - clever resources to engage and stimulate creative approaches, and genuine informed responses.

An essay to accompany the Personal Investigation component for Art Level Photography - a good example for students

A nicely constructed essay on "Structures and Abstraction" to show students beginning the written element of their personal Investigation with a good mix of research and gallery visits to inform the personal response. The student uses quotation well to set up opportunities to comment and develop ideas further, supported by examples of their own work. Also includes the student's own photos of work seen in galleries such as the Mondrian on this cover image.

This always goes well - it gives students a systematic approach to making a seamless repeat pattern. The step by step guide on the power point comes with a starter pattern looking at repeating pattern across different cultures and then focuses on William Morris style repeating process, so a good coverage of AO1 2 and 4. Great for years 7 - 9 but can be done in a simpler version for KS2 also. Good to follow on from some observation drawing sessions on natural forms, but I've used the idea with allsorts of shapes from Cosmic to micro organisms

A useful intervention or cover lesson - comes with a starter task to engage on entry and leads through examples of how fashion designers are using artists as influences in their work. The task has suggested artists to explore and has learning objectives to focus the students on outcomes

This lesson has never let me down, devised as a way for students to show progress and cover all the assessment objectives at GCSE or A Level in one session it enables the teacher to cover the essential elements needed in an observation. It can fit in with a set of lessons exploring creative approaches or be used as an intervention lesson in the middle of project work. Students really enjoy the creative processes here and respond well to the immediate feedback you can give them in lesson with this plan. The LP also come with reference points for AFL, E&D and British Values

A collection of Matisse quotes to start the week with - will last a term. Great for a start of a discussion or just to have up on the board. There's also a set of quotes by Lucien Freud to do a Friday Freud

A useful little form to help year 1 A Level students focus their ideas as they begin to think about their Personal Investigation

A really useful prompt sheet for students at GCSE and A Level to use as a guide for what to consider when starting to wrote about a piece of Art rather than just write biographical detail

15 inspirational posters that will challenge thinking and can also be used as lesson starters or as something to refer to should discussion points arise. I find them useful in having them around to subliminally challenge students' thinking and to get ideas from. Contains cultural aspects, big questions and ones that can be adapted to fit thematic project work. I started using discussion questions to break away from the traditional biographical writing students tend to do, and its really helpful in generating evidence of thinking and an informed, personal response for AO4

A lesson with a starter activity which focuses students on how artists communicate ideas in different ways as well as understanding that when they look at an image it is usually communicating a story, a concept, a response to something. Students are then guided to explore a discussion question relating to how artists use text in their work with a list of suggested sources. The slides have notes accompanying to prompt discussion and there are opportunities to dwell on issues of equality and diversity. This lesson is aimed at GCSE and A Level to boost response to AO1 to show extended informed comments and discussion rather than the usual biographical information on one artist.

A fun starter to engage them as soon as they arrive and a good one to tick the equality and diversity box with opportunities to discuss gender and the way men and women tackle subject matter, challenging stereotypical view points. Really good for generating discussion with A Level and GCSE classes, and I've also used it in PSHE lessons to good effect.

A feedback sheet for internal assessment and feedback, including comment box and tick boxes for AFL.

A nice little starter that will get students making some links with different approaches across cultures and hook up with their Geography. There is a trick one also to get them guessing. They will enjoy spotting the countries as some are easier to identify than others. Useful for links between Art and Geography, so can be used as a starter in either or in form tutor time

This starter activity really gets students looking and questioning. I like to make students look beyond the obvious connections and really question what they see in an image - this one works really well in giving students new ideas to explore for AO1 in asking of them what artists are doing in different ways and includes statements by the artists in terms of what the work is about for students to be able to demonstrate Informed responses. This is great for GCSE and A Level but will work with any age group in giving them opportunities to make connections and guesses around what the are seeing, and that's a key thing I think in getting to students to look more closely where they usually only register what they see at first glance.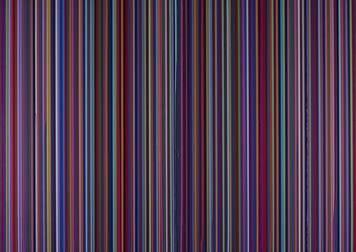 This has always proved a really useful lesson, either done part way through a project or towards the end. It focuses the students into thinking what is their work about, what are they trying to do in their work, and how they can explain their ideas. I use this source by separating the images from the text, and the students have to match the statement to the work. This then leads into them highlighting areas that they find most informative and commenting on how they can understand the work more after reading what the artist has said about it. They then begin to formulate their own thoughts into writing their own artists statements to go at the start of the project, rather than an evaluation at the end. This is great for GCSE and A Level AO1 and 4, and also for creating a great impression with the moderator.

Written as an artist's statement about their work this provides year 1 A Level Art and Design with a really good example of how to write the essay that accompanies the Personal Investigation.

Health and Safety for the darkroom - an easy to use guide and test for Photography students

I've found that students fond it easier to draw from sculpture source images as they can focus on the tonal aspects without being distracted by detail. This resource consists of 36 images of hands from sculpture by Rodin, Michelangelo and Bernini. It leads into suggested drawing approaches students can then adopt from direct from observation, or from photos of their own and classmates hands. These images allow students to focus on essentials of drawing - large scale charcoal drawings look really good from these, and give students confidence. This is great for any project on the figure and hits AO1 as well as AO3

I developed this after a conversation with a student about a celebrity they said was now too old to be beautiful. It prompted the question at what age does someone cease to be attractive? Is it 29, 35, 40? etc. This is a fun starter with a homework task to explore this idea and will engage the students on entry having to identify 9 "beautiful" people from photographs when young with them as now, with some of them quite old! This leads into questioning on age and looking at ideals of beauty across time, which all neatly explores equality and diversity and multi cultural aspects. This is great for any age group and provides good opportunity for wider thinking and development of discussion skills.

A starter and lesson follow on looking at composition, the Fibonacci Sequence and the Golden Section. This can extend into a set of lessons investigating composition in students' work. Great for a mix of AO1, and AO4 and incorporates some maths into the mix too. Useful for a wide range of KS2 3 4 & 5 as well as being great for a part of project work to show a good understanding of composition.