Barb78's Shop
I make educational and SEND resources. I also make custom personalised prints. Check out my facebook page https://www.facebook.com/lilbarbdelightspicframes/
28Uploads
19k+Views
26k+Downloads
I make educational and SEND resources. I also make custom personalised prints. Check out my facebook page https://www.facebook.com/lilbarbdelightspicframes/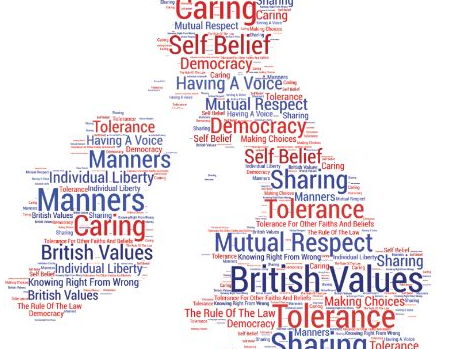 Promote British values in any setting, this is a new high-resolution image which will now scale when printed in different sizes.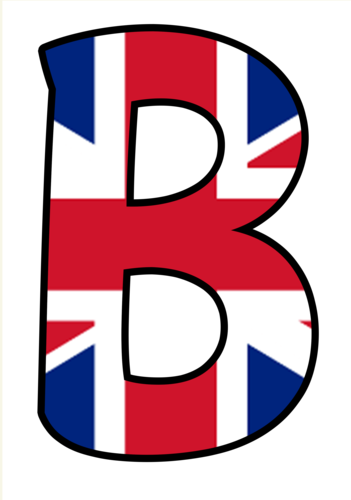 Promote British Values within your setting using the resources provided in the pack. Link perfectly with knowledge and understanding of the world, communication and language, numeracy, literacy, personal social and emotional development. Massive pack full of graphical images. I hope you wont be disappointed Over 90 Items Included Typical British Landmark Images Big Ben Tower Bridge Post boxes Taxi Bus Queens Crown Queens Guards Stamps Poppy Sports Silhouettes Cup of tea A4 British Values Key Points Union Jack Bunting and Flags Word art British Values A4 Poster Display Word art Welcome A4 Poster Display in different Languages Upper and Lower case Text for Heading Welcome Bunting flags
This is a Lego therapy resource pack which is designed to aid any practitioner to successfully deliver a course of play sessions. The core contents of the pack can be tailored to different age groups or abilities by the practitioner. It has twenty-four different pages which contain a brief introduction and then explains each team member's role and job description. It also has visual images to aid with colours, shapes and questions that could be asked to help the children engage and communicate with each other. There is also a tracker sheet which is great for following each child as they develop or it highlights if they need additional support. Lastly, the practitioner should have basic knowledge of play therapy and if not this pack could further develop their own personal skill set. I hope this pack is received well and for added usage just laminate, and most of all HAVE FUN.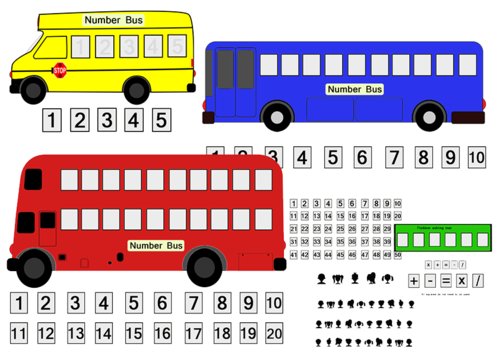 This resource provides you with a visual guide to counting from 1- 20 either by numbers or passengers.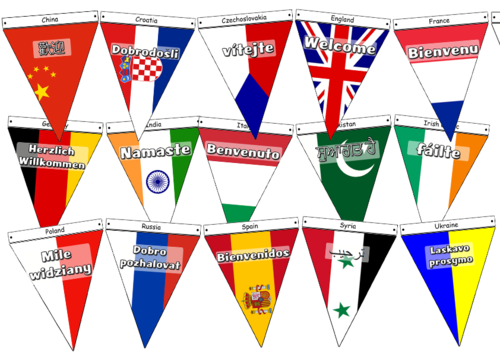 Bright and colourful bunting for recognizing flags and languages, also when displayed creates a "welcoming " addition to any setting. This would give the child a fantastic sense of understanding different languages and flags.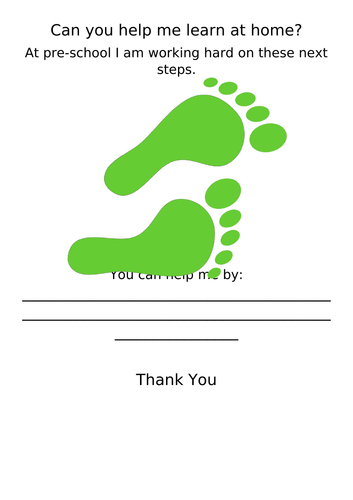 A quick and easy way to share next step for EYFS with parents to help them enagage with school/nursery.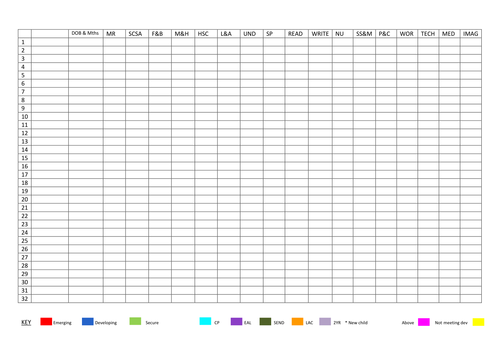 use this to track your whole cohort for EYFS. Helps highlight any children who are struggling in certain areas or any areas your whole cohort may be lacking in therefore indicating areas of weakness you can work on enter the detail of stage the child is at in months per section in the corresponding colours and enjoy your finished product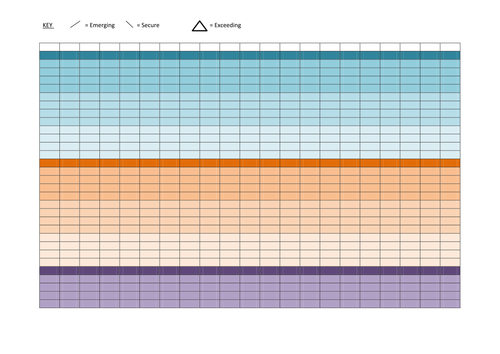 Use to help clearly indicate any gaps in specific children's learning.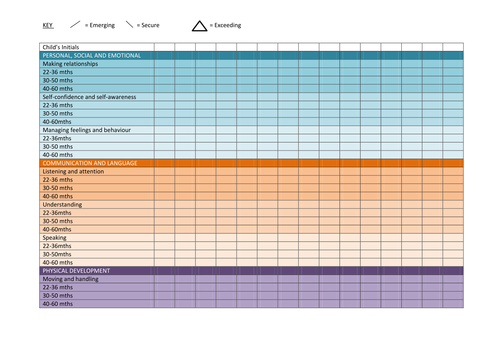 Use to help clearly indicate any gaps in specific children's learning.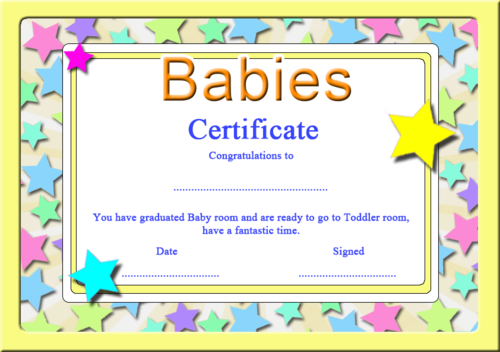 Bright and colourful graduation certificates for three different age groups with space from the child's name, date and signature of manager/room leader. This would give the child a fantastic sense of achievement in completing the year and progressing onto the next stage of their development.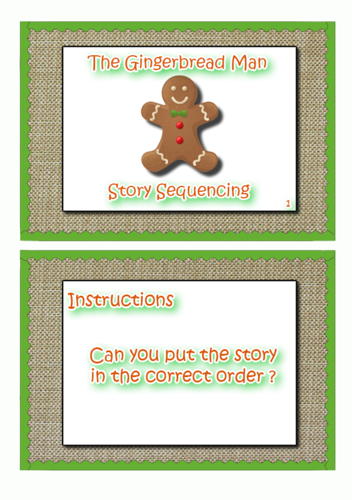 promotes literacy skills communication and language critical thinking skills attention skills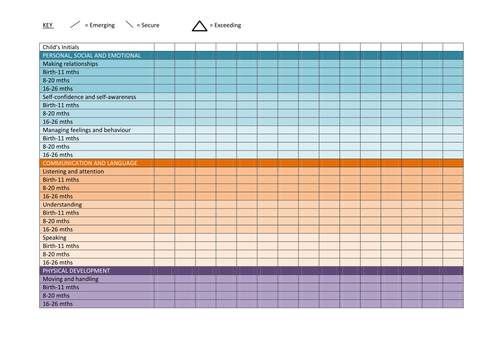 Use to help clearly indicate any gaps in specific children's learning.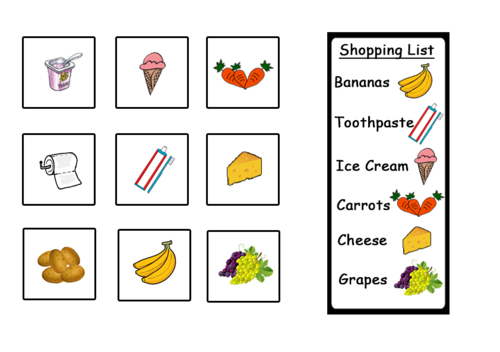 Shopping game that will encourage and develop communication and language skills and mathematical development. Can also be used for literacy ( reading) and PSED ( taking turns etc) all you need to do is print, laminate and play 8) please note, you will need to print 4 shopping trolleys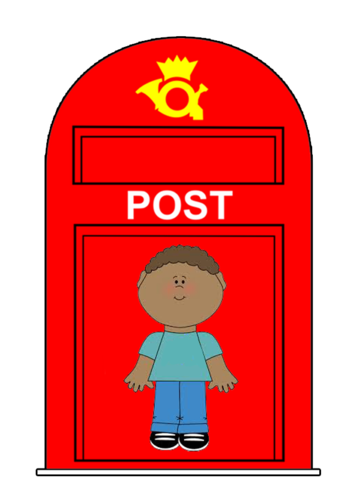 Use to encourage listening and attention skills. Ask questions such as, " can you post the small blue letter in the girls postbox? " or "Can you feed the frog the insects?" all you need to do is print, laminate and cut holes in mouths and postbox for posting.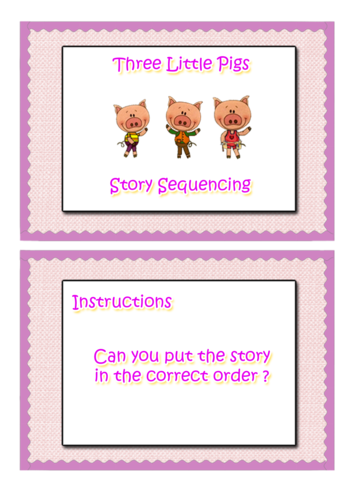 The Three Little Pigs story sequencing activity lets the child use their skills in composing a story and sequencing it in an order. The activity comprises of 8 pictures which also has a small number in the bottom corner, just like a book. For a reason beyond my control tes is not letting me post this resource for one pound, therefore I have added The Gingerbread man story sequence as well.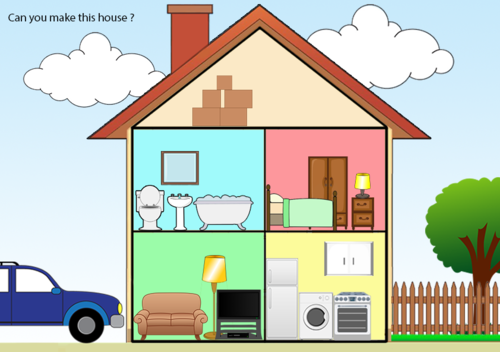 This resource helps children visualize the inside and outside of a house. They can also learn which items belong to which room or mix and match using their imagination.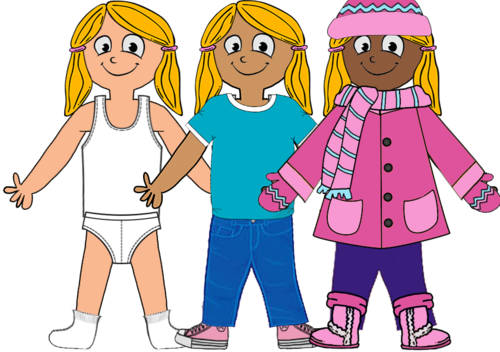 Boys and Girls dress up resource with different faces for an emotional link. Links perfectly with knowledge and understanding of the world, communication and language, numeracy, literacy, personal social and emotional development. Helps the child develop their critical thinking skills, attention to detail and seeing tasks through which all promote characteristics of effective learning. Use this pack to devise and define your role play area, This pack is full of fun and opportunities, you wont be disappointed