Zip file featuring 24 lessons and 6 homework tasks. Every lesson features differentiated learning objectives, scaffolding, challenge tasks, extension tasks and key terms. The Storm on the Island lesson on my account, which is free, is from this group of lessons. This was made for a low ability set so may require some tweaking for your classes. Suggested order of poems: My Last Duchess, Ozymandias, Extract From The Prelude, Exposure, Storm on the Island, Charge of the Light Brigade, Bayonet Charge, Poppies, Remains, London, The Emigrée, Checking Out Me History, Tissue, War Photographer, Kamikaze.
Lesson which looks at Heaney's attitudes towards nature. The presentation is differentiated with lines given if students need them (this was made for a weak ability class). It features a challenge and an extension. There are questions to check comprehension and questions about which poems "Storm on the Island" could be compared to.
Complete with differentiated learning objectives and tasks. Students identify and analyse language techniques used in an extract of Harry Potter and the Philosopher's Stone. They then use them to create their own piece of writing. Students then peer-assess each other's work before writing themselves some feedback.
This lesson asks students what they know about Santa. It then incorporates a video from Futurama and a reading of Neil Gaiman's Nicholas Was to show them alternative examples of Christmas stories. They then write their own using the success criteria given.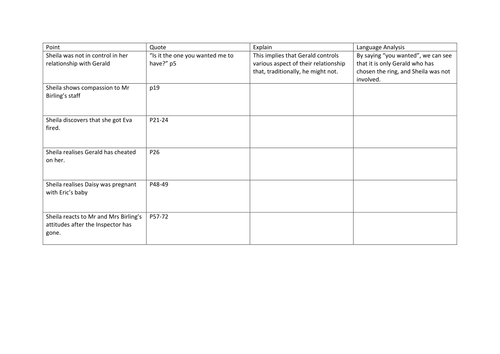 Students are guided to find quotes explaining how Sheila changes throughout the play. The page numbers given are for the Heinemann version. This was made for Year 10, set 5.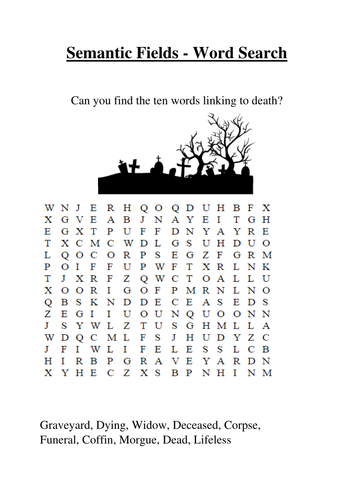 Quick wordsearch to look at the semantic field of death. Originally made for a Year 8 class starter, though perhaps better suited for a plenary.
These lessons are based around answering questions on an Alice in Wonderland extract. It was created for a set 5, year 10 class. It features differentiated learning objectives, challenge tasks, extension tasks, starter sentences, and modelled examples.
Lesson on Ozymandias, made for set 5 year 10 which features: differentiated learning objectives, breakdown of the plot, quiz, challenge and extension activities and differentiated grid sheets. Grids for students to fill in relating to the context of Ozymandias by Percy Bysshe Shelley. Low ability students are given the quotes relating to context, whereas high ability students have to try to find their own. Made for Year 10, low ability students studying Power and Conflict.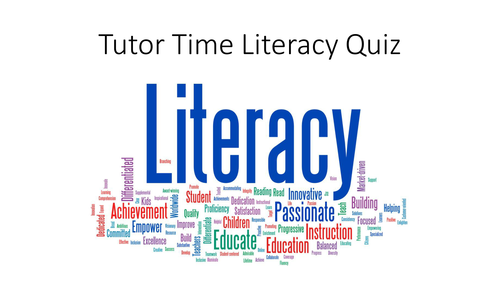 Three basic parts, which should only take about 5 minutes each, and end in target setting to promote self-directed learning. I've used this with my lower set year 8 s to get them thinking in the morning, but you could probably use for Key Stage 2 and Key Stage 3
This lesson was made for year 10, set 5, and features: differentiated learning objectives,challenge tasks, extension tasks and modelled work.
This resource is a PowerPoint for two lessons with differentiated learning objectives and a homework task. These lessons assume students have begun using media subject terminology and are familiar with Todorov. It asks them to analyse existing charity adverts given to them (linked in the lesson), to find their own to analyse and, for homework, to compare and contrast two different charity adverts.
This presentation was taught over two lessons and features: differentiated learning objectives, challenge tasks, extension tasks, scaffolding through starter sentences and an example answer. It was written for high ability year 7.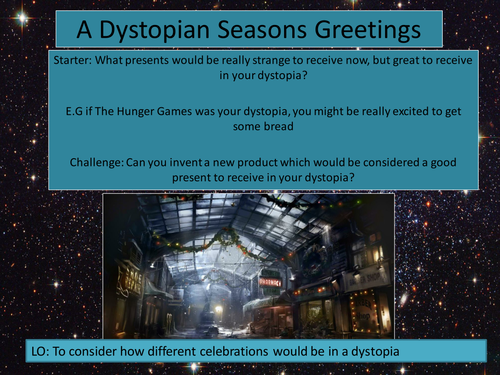 This lesson was created at the end of a Year 9 module on dystopian fiction and creative writing. It features a modelled example of The Twelve Days of Star Wars, differentiated learning objectives, a challenge, and an extension task. The main task is based on them having previously studied The Maze Runner and having created their own dystopia, although this can, obviously, be changed.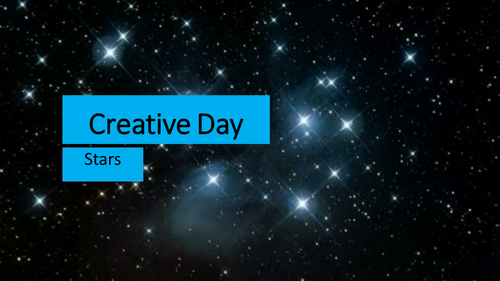 Powerpoint instructing students how to do an activity where they each have a star, they write positive points about a person on their star, and then decorate their own stars, so they end up with a star full of compliments for themselves. You will need a card star for each student. This activity is designed to promote a positive attitude between students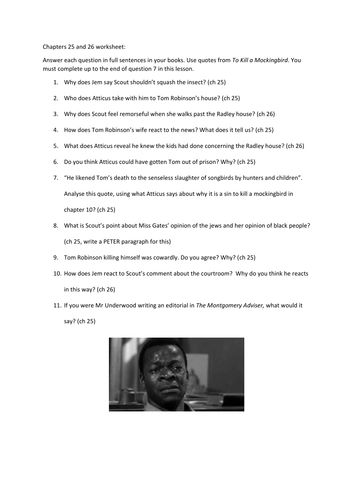 The questions on chapters 25 and 26 were written using Bloom's Taxonomy