110Uploads
26k+Views
13k+Downloads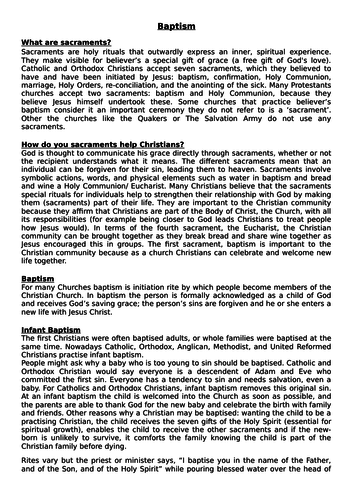 Lots of different activities - whole lesson powerpoint, all resources included - popcorn reading, marketplace activities. Revision that covers everything on: Christian Beliefs Christian Practices Islamic Beliefs Islamic Practices Revision Lessons / work books / bundle of 30+ possible questions. Will save hours & hours of planning revision for KS4. Helps with knowledge & exam technique and skills. No topic left untouched. Planning for you - none… alls left to do is teach & guide for revision lessons! Workbooks can be set as homework or given to students to work independently on in class. Workbooks could also be used as an intervention resource.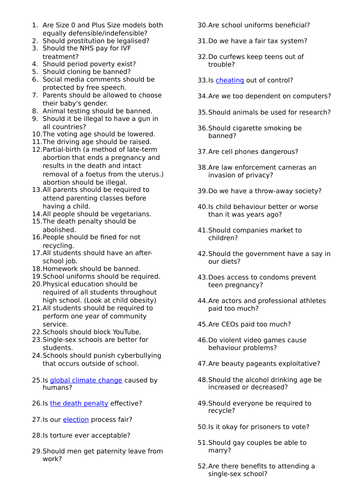 Interesting questions for EPQ An Extended Project Qualification (EPQ) is a qualification taken by some students in England and Wales, where it is equivalent to half an A level. They are part of level three of the National Qualifications Framework.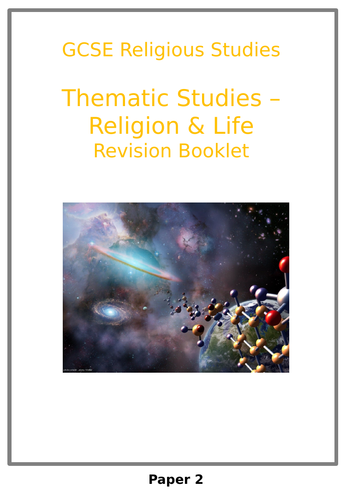 Complete topic of religion and life workbook, good practical resource for revision. Information and activities.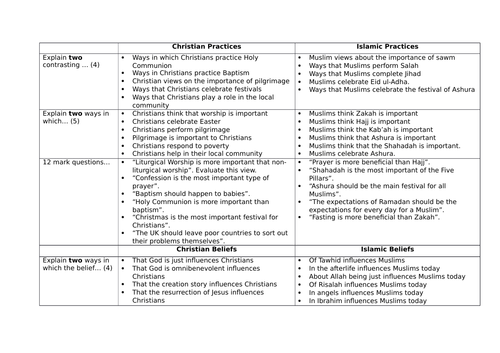 A mass of every possible quesion you could think of for paper one - Christian Beliefs and Practices Islamic Beliefs and Practices Q1-5 *Over 30 example questions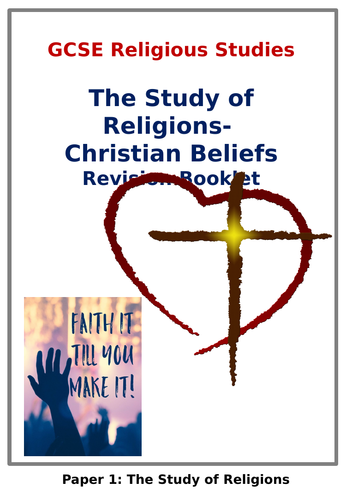 A complete topic workbook, lots of tasks alongside information. Perfect for revision leading up to GCSE / those that are practical revisers.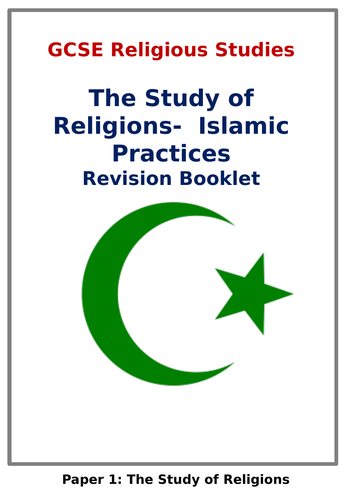 An activities workbook that covers the entire topic. Tasks for students. A good practical and concise revision tool.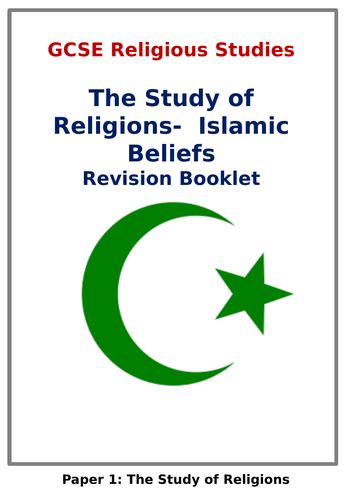 A workbook for students doing the new specification AQA religious Studies. Covers all topics, has a checklist at the beginning, includes tasks. A practical way to revise. AQA GCSE Religious Studies A: Christianity and Islam Revision Work Books for Islamic Beliefs Islamic Practices Christian Beliefs Christian Practices And lots of lessons included… Baptism Intro to Islam Creation Christian Marriage The Problem of Evil Hajj Holy Communion A pop quiz on Islamic practices. A MASSIVE SAVE!!!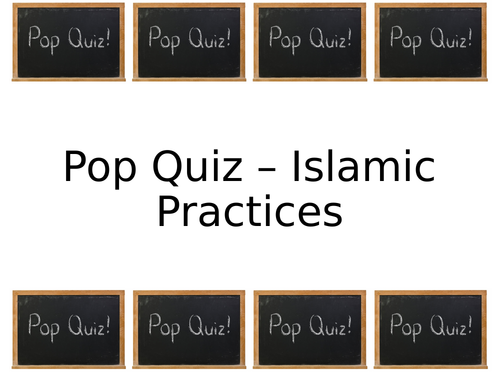 Need to test your students on the AQA Islamic Practices this is the resource for you!