8Uploads
195Views
9Downloads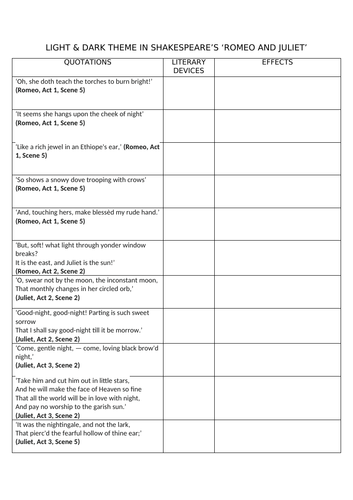 A worksheet for students to explore the effects created in the following literary devices from Shakespeare's 'Romeo and Juliet' within the theme of light and dark.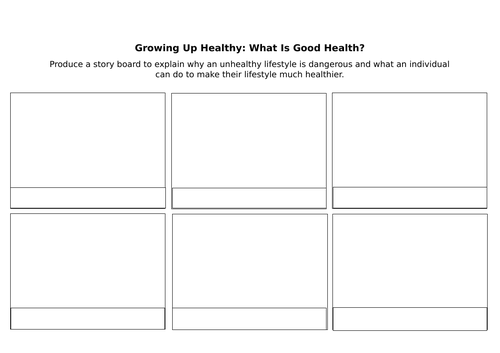 A storyboard template for students to draw and write about the dangers of an unhealthy lifestyle and what can be done to achieve a healthy lifestyle.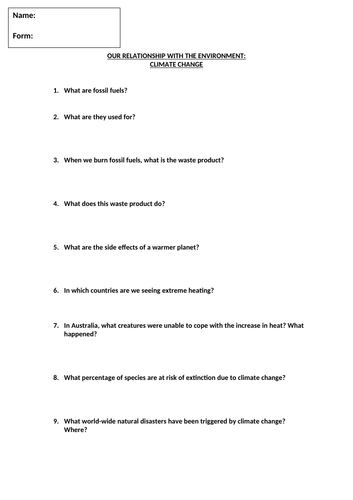 A worksheet with questions on climate change and the effect on the environment.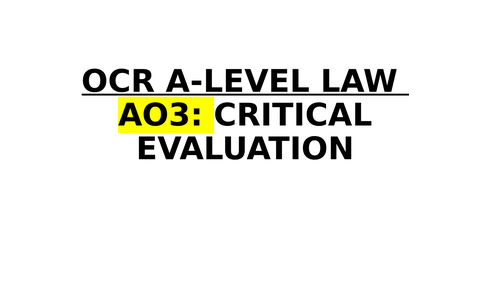 Essay structure and tips for including critical evaluative points (AO3) in essays for A-Level Law.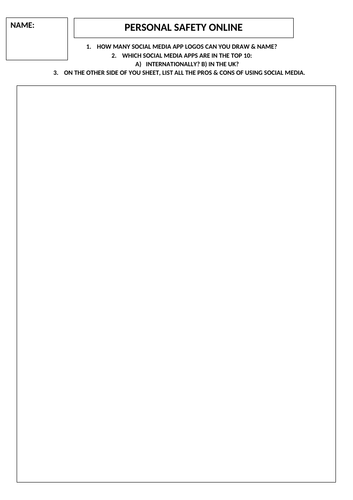 A worksheet for students to draw and name as many social media app logos as they can; guess the top ten social media apps in the UK & internationally, as well as list the possible pros & cons of using social media.