Bus_omics
Business Studies & Economics
71Uploads
8k+Views
3k+Downloads
Business Studies & Economics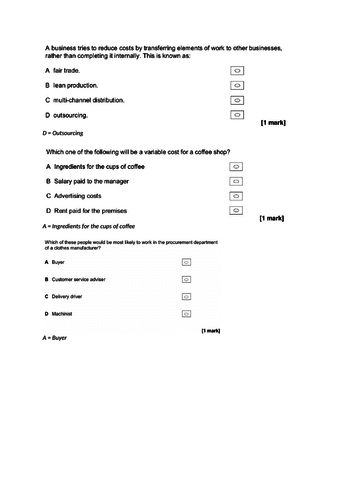 Includes the question paper and mark scheme. It should be used as a revision assessment or an end of unit 3 assessment.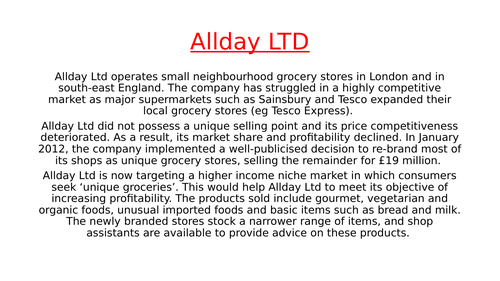 A whole unit's worth of resources for the HRM Unit 4 for GCSE AQA Business Studies (Latest spec)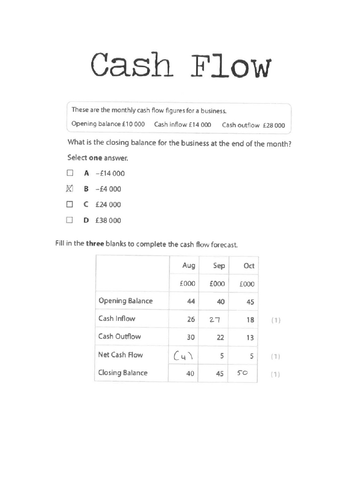 GCSE WORKBOOKS AND ANSWERS FOR THEME 1: THEME 1: BREAKEVEN TOPICS INTEREST RATES CASH FLOW It has formulas, examples, practice questions and answers for every mathematical topic within theme 1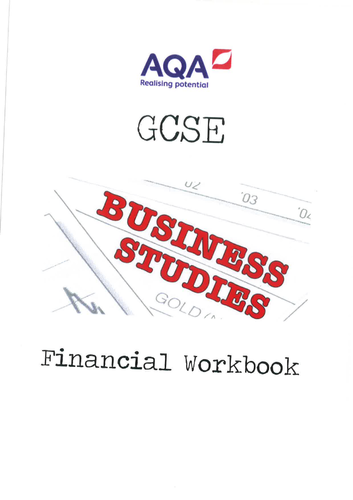 A workbook based on all the financial calculations related to Unit 6: Finance for the new specification. It includes Cash Flow, Income Statements, Balance Sheets and Average Rate of Return. It also includes tips and a mark scheme.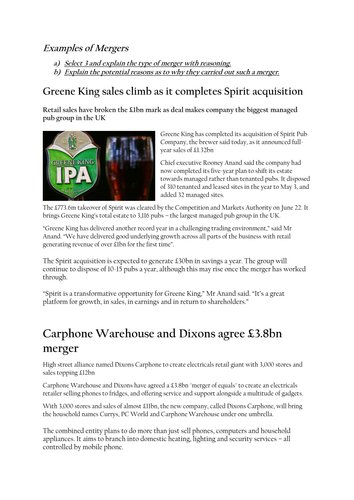 Lots of different examples of mergers and students are to select three, and describe the type of merger and then explain the reasoning for the merger.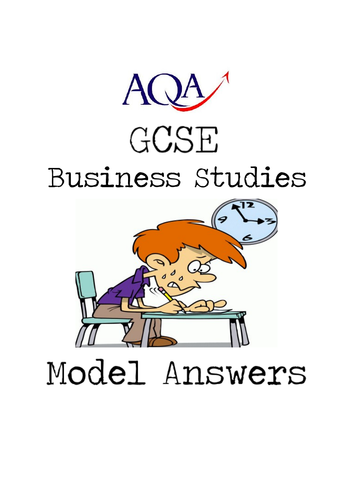 This is based on the specimen papers, which AQA have released. It provides guidance as to how to answer the 'Assess' questions, with model answers.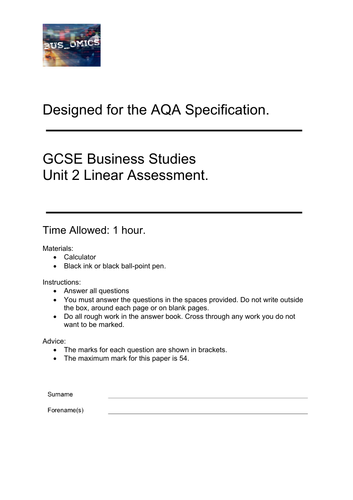 Written as a linear assessment for the end of Unit 2. It tests all of Unit 1 and 2. It is designed based on the specimen (new specification) and 2019 exam papers and therefore is completely structured for AQA. The mark scheme has more detailed feedback, such as explanations for multiple choice and more example answers than the AQA mark schemes.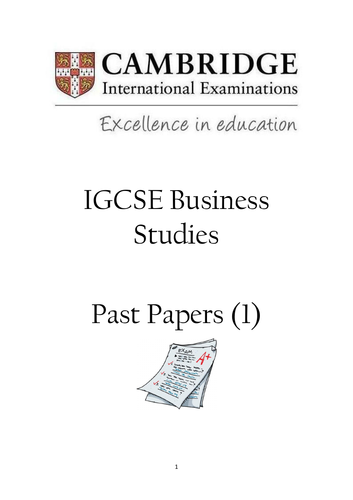 Past paper questions for Paper 1 categorised in unit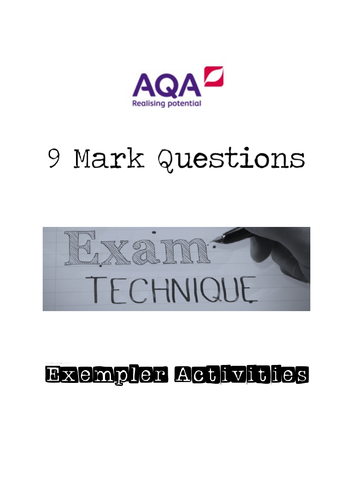 A resource including exempler material as well as tasks to help to complete 9 mark questions.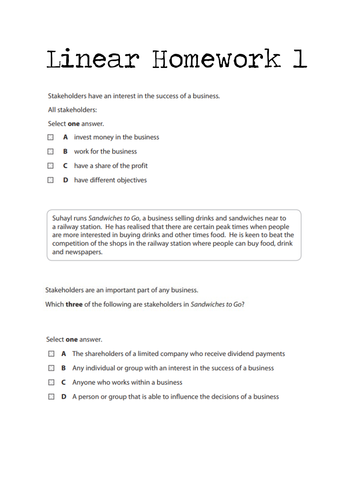 I plan on giving them weekly to my Y11 students, to ensure that they are recapping Year 10 units.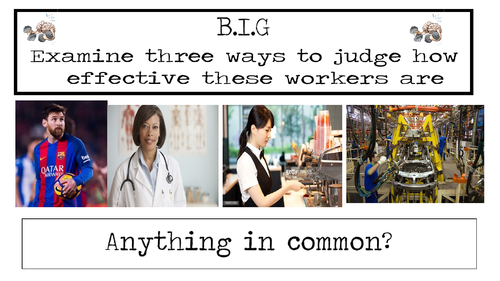 For AQA AS Business Studies, lesson based on labour productivity for Operations (Unit 4)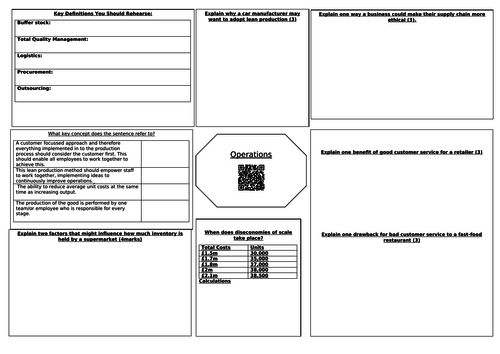 A revision task for Unit 3: Operations of the new GCSE AQA Business Studies specification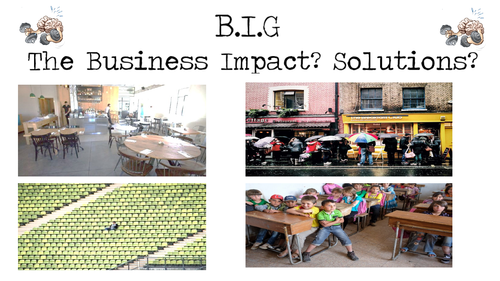 A lesson based created for inspection based on capacity utilisation for AQA Business Studies AS - Unit 4 Operations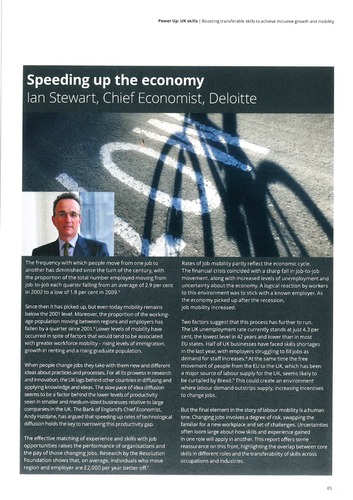 A series of lessons regarding unemployment. it considers the Phillips curve and long run phillips curve
Based on Year 13 Macroeconomics, suitable for a range of exam-boards. The concept enables students to recap and refine on previous topics. The questions range from 'last lesson', 'last week', 'last month' and 'last year'. The resource is created for the entirety of the year and should prepare students for the linear aspects of the course.
Based on all units (apart from index numbers) for AQA AS Macroeconomics and has theory, examplar answers and past paper questions.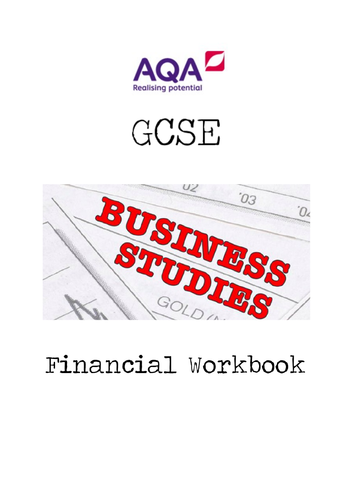 It has a range of questions based on the financial units, including cash flow, profit as well as income statements.
Cost Benefit Analysis - Microeconomics task considering both social costs and social benefits of the new runway at Heathrow Airport. The link is in the footer and it includes two videos the students should watch for additional information.