3Uploads
138Views
5Downloads
Physics GCSE worksheets.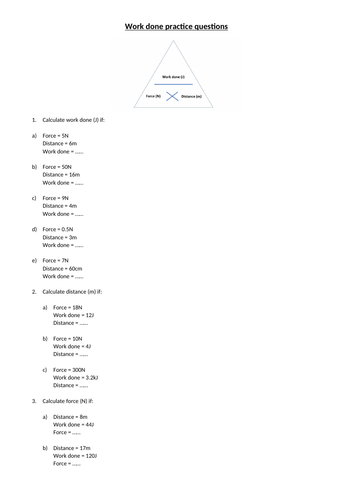 Calculating work done, force and distance. Some unit conversion challenge. A good homework.
Six pages total. An easy to medium worksheet that can be used as a short main activity followed by a plenary (linked to YouTube clip) plotting Postman Pat's journey. Recognising speeding up, slowing down, moving backwards, constant speed and stationary. Axes labels and units practice.