CS96's Shop
Resources for German and French
10Uploads
12k+Views
194Downloads
Resources for German and French Sentence starters to help students accurately and cohesively write an essay at A Level German. Helps students to structure their essays and scaffold learning.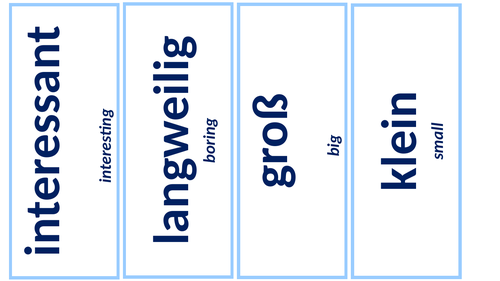 Classroom display words in German for adjectives, connectives and time phrases. Good to build word walls Number grid with numbers 1-100. Has both numerals and numbers written as words. Ideal for Y7 to glue into books as a help sheet. A-Level German- Zonenkinder Essay Framework. This resource helps students in structuring their essays. Aids students in writing sophisticated sentences, as well as enhancing marks they can gain within the content bracket. Has German and English translations available. One stop shop of 'What each tense is' in one sheet, plus example boxes for pupils to illustrate an example. Articles and adjective ending tables for pupils to complete Prepositions for pupils to learn and label Template for pupils to create a writing piece on restaurants. Comes with helping hand to assist pupils. Use of perfect tense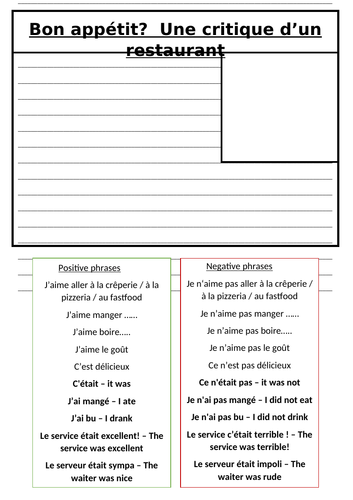 Writing frame for pupils to use for a writing task on a review of a restaurant Display for pupils which covers question words time phrases adjectives key verbs opinion phrases Booklet designed for pupils to draft speaking questions, receive feedback and to redraft their answers. Designed for drafting on nominated theme, but can be adapted for personal preference