Cairon's Shop
Resources for English and Media Studies at KS3, 4 and 5
7Uploads
20Views
0Downloads
Resources for English and Media Studies at KS3, 4 and 5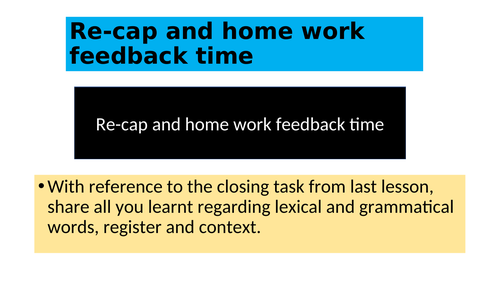 Lesson re-caps the introductory lesson, introduces ideas of Universal Grammar and the use of determiners. Lesson ends with an analytic task on use of language to create meaning.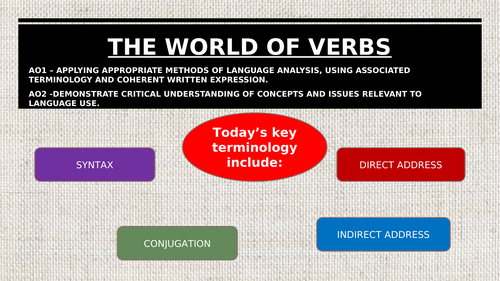 This lesson goes back to basics in its exploration of verbs and their conjugation as well as the use of direct/indirect address.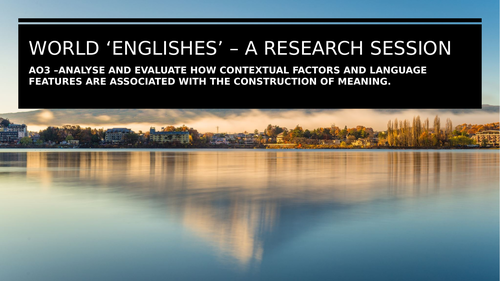 This lesson allows pupils to consider the different versions of English used in different parts of the world. David Crystal's comments will be considered in this session.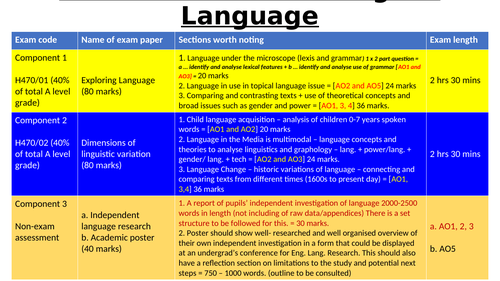 The lesson has support questions to aid pupils in understanding the requirements of each Assessment objective and the activities are a back to basic exploration of the steps in linguistics. There is also a taster task from OCR to get pupils clear on the expectations of the exam.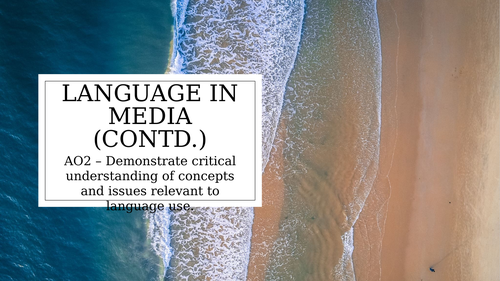 Pupils will be exposed to key terminology and various news reports linked to sensational news reporting that impact on an audience. They will be guided to consider Malcolm X's comment about the Media's power through the use of language. They will culminate with the creation of a visual resource for revision.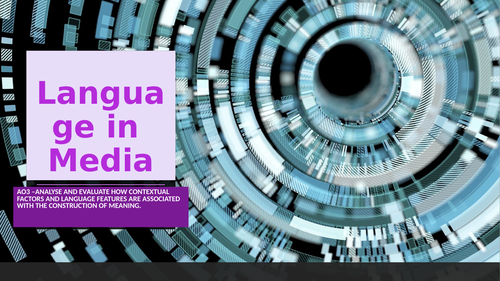 Pupils will be given a chance to consider their use of social media, some key terminology and create their own resource in keeping with not just AO3 but also AO5 requirements.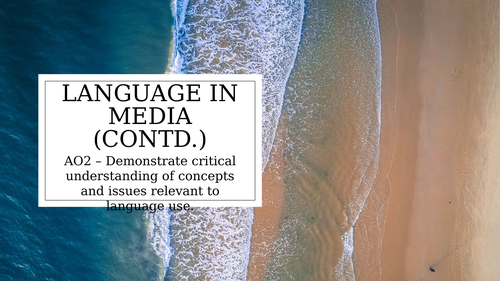 Pupils will consider linguistic levels, Stuart Hall's Reception Theory, semiotics and how its all combined using language to inform and create an impact on an audience.