Charlb23's Shop
KS3 Science and KS4 GCSE Trilogy and Triple Physics lessons
26Uploads
2k+Views
287Downloads
KS3 Science and KS4 GCSE Trilogy and Triple Physics lessons
KS3 Observing Cells lesson - Includes: - Thinking question starter - Differentiated pathway outcomes - Challenge and extension work on PPT - Practical on using microscopes (differentiated worksheets included) - Plenary (exam question included) Bright, colourful and engaging presentation and resources. Really useful for those who have not used a microscope before, or a refresher for those entering KS4 for GCSE Biology New spec.
KS4 GCSE Trilogy Physics Heating and Insulating Buildings Includes: - Starter - Differentiated outcomes - Engaging activity where students have to find information - Plenary exam questions Great resource for KS4 Trilogy or Triple Physics or even as a lesson to stretch the most able for KS3 Physics.
KS3 Gas Exchange lesson includes: - Starter Task linked to previous lessons content - Differentiated outcomes linked to pathways - Worksheet - Opportunity to use some parts as assessment - Plenary Great lesson for KS3 Biology or as a quick refresher lesson for KS4 GCSE Biology.
Levels of Organisation Presentation includes: - Differentiated pathways - Starter activity - Animations - Questions - Group activities - Plenary A really good, engaging presentation perfect for KS3 Biology or even a refresher for KS4 GCSE Biology. Please feel free to leave feedback - I'm still new so all comments greatly appreciated :) Thank you
Starter where students have to recall information from a previous topic Learning outcomes Weight and mass along with calculation questions Terminal velocity with questions and graph skills Explanation of forces acting on a skydiver Questions linked to skydiving and forces Free body diagrams and questions linked to this including a challenge question Plenary linked to outcomes
Starter with extension and challenge task. Learning outcomes Equation modeling and questions Grade 8/9 challenge questions Plenary questions
A bright and engaging KS3 resource! Fully editable so you can change the starter questions to suit your knowledge recall. Starter task interleaves knowledge from previous lesson and then previous topics Content and then review Practical and summary questions Plenary exam style questions
KS4 GCSE Physics Trilogy Conduction lesson includes: - Starter - Differentiated learning outcomes - Practical Activities (students will need to design their own tables for results) - Challenge / Extension work for those who finish practical first - Exam Question Plenary Great lesson for GCSE students or KS3 students who need challenging (stretching the most able). This lesson can be fine for GCSE Triple Science (Physics) students however it does not include the required practical element of their course.
DIfferentiated starter task Challenge question on energy transfers and cost Energy efficiency work including challenge and extension
Starter linked to recall of previous topic equations Plenty of exam practice questions Model for how to answer calculation questions Differentiated for higher and foundation level Challenge questions included Basic Required Practical method and data analysis tasks Mini assessment linked to RP
Starter review from previous topics and then questions from current topic (answers included!) Review from topic 4 calculating current, charge and time. Equations given and then SLOP questions where students can use and apply these equations. Summary questions and then answers!
KS3 Specialised Cells lesson includes: - Entrance questions - Differentiated outcomes - Research Activity - Table for research - Challenge and extension work - Summary Activity - Plenary A really bright, engaging resource to use in the classroom. Great KS3 resource or as a refresher for those entering KS4 GCSE Biology new spec.
Resource includes: - Differentiated starter - Differentiated pathway outcomes - Practical - Summary of practical activity - AfL Activity (worksheet provided) - Plenary (exit ticket provided) Great resource for KS3 Biology as well as a refresher for KS4 GCSE Biology.
Aimed towards those doing the Activate course in year 8. Flightpaths not levels/grades although this is easily changed Gets students to think about why digestion is important, adaptations of villi, function of the different organs, challenge to think about how certain diseases can affect digestion. Test questions link to a previous lesson to review prior learning/catch up and grasp. Exit Ticket plenary is blank so you can personalise it to what you want to assess.
Differentiated starter task Light literacy task with extension and challenge work Numeracy challenge task Eclipse work GCSE exam question Plenary keywords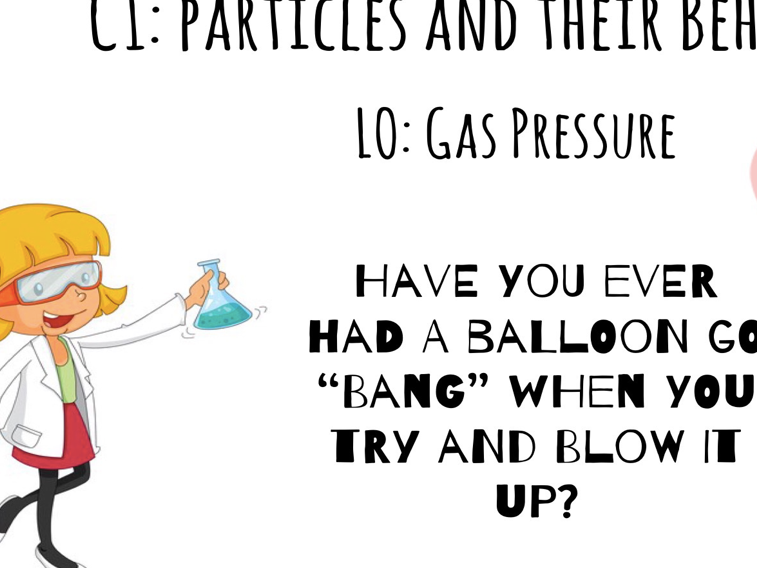 This resource includes: - Differentiated pathways - Starter - Practical with methods (you will need marshmallows/syringes and warm water) - Questioning activities - Plenary This resource is for KS3 chemistry but also perfect as a refresher for KS4 GCSE chemistry.
Stater where students have to recall content from P7 Radioactivity Learning outcomes given Description of how to find the centre of mass along with questions linked to text Includes a practical investigating the centre of mass of irregular objects Exam style questions plenary
Engaging presentation on cables and plugs for KS4 Electricity in the Home GCSE Physics Starter to recall previous information Learning outcomes Questioning activities Label a plug activity Extension work on the slides Exam question plenary
B2 Cell Division Revision lesson Review question starter with answers Revision tasks Extended writing task Exam practice
Engaging resource with plenty of models, equation practice, exam questions and then guided required practical with sample data provided. Perfect for KS4 GCSE Physics Trilogy and Triple or even challenging KS3 students. Summary required practical questions are included as well to assess students understanding of the required practical. Feel free to edit the time you allow depending on your students needs. Starter does depend upon students having completed topics 1-3 and having already started the P4 topic and knowing their circuit symbols.