CREATIVITY TAKES COURAGE
Art & Design resources to promote student progress and enhance teaching and learning.
69Uploads
36k+Views
11k+Downloads
Art & Design resources to promote student progress and enhance teaching and learning.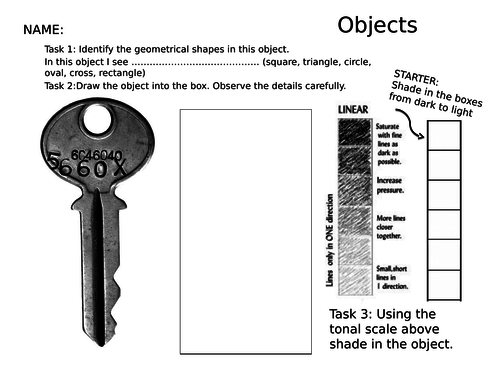 5 worksheets based on drawing objects. Each worksheet includes a tonal ladder for students to refer to and to practice before applying tone. Useful for KS3.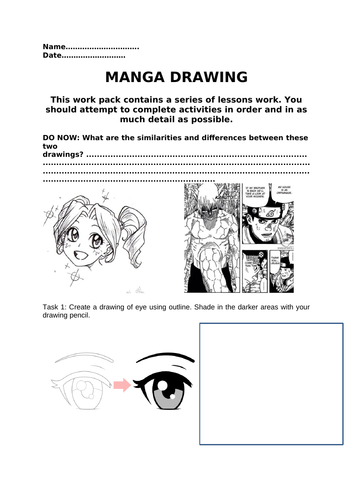 A variety of Manga Art drawing tasks designed for use in a lesson. These have been simplified as much as possible so they can be used in a cover lesson and shouldn't need a huge range of materials to complete them. An engaging topic for KS3. Includes 10 tasks and can be printed as a workbook style. Includes manga features, manga figures and famous characters.

Step by step visual lesson showing students how to build a coiled pot. Includes lots of images of the process, an equipment list and clay keywords list to support.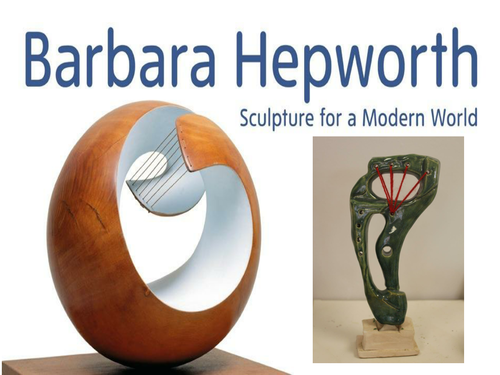 Powerpoint guiding students how to create a ceramic sculpture in the style of Barbara Hepworth. Each step illustrated from hand building to glazing.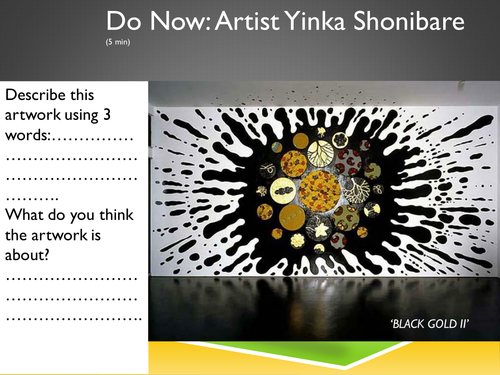 Includes a worksheet at the end of the PPT. Useful for anyone looking at this artist or as a class idea for Black History Month. Activities focus on the work Black Gold II.

I have planned and created an exciting BINGO game for students to learn about a range of different artists, improve their knowledge and listening skills. There are 48 different artists to discover and you can play with up to 30 students!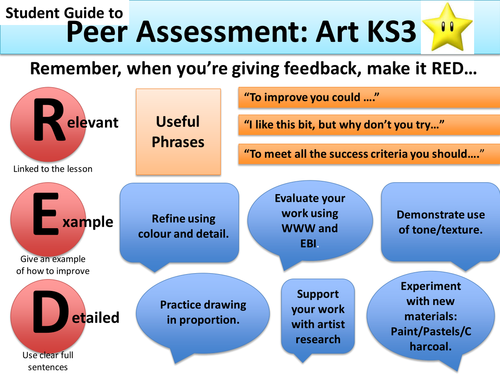 A guide to prompt students in giving successful peer feedback. Can be used as a literacy frame and a mat for tables.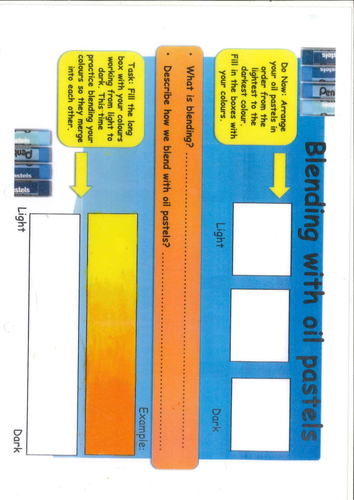 Students practice working from light to dark to blend four colours of oil pastels together.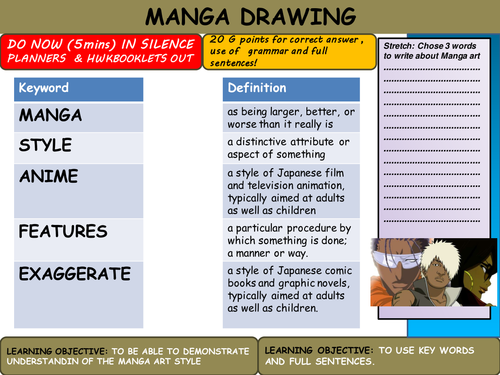 Includes lots of information and images of Manga drawing and a step by step worksheet.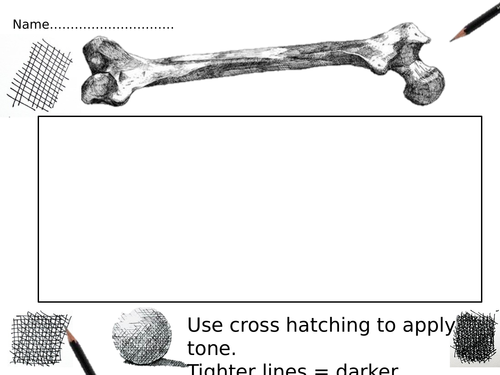 5 worksheets based on drawing the bones including the skull, ribcage, pelvis, hands. Includes tonal ladders for them to refer to when applying tone.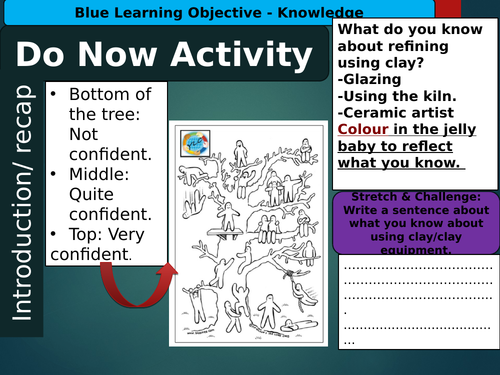 A lesson based on glazing a ceramic piece for use with KS3 TO 4. Encourages students to document work in their sketchbook and work on their final clay outcome. Useful information on glaze and how to apply glaze to a ceramic piece.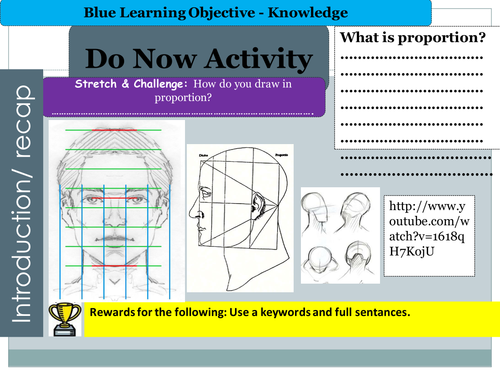 A lesson based on drawing in proportion. Includes worksheets for students to practice drawing the face using guidelines.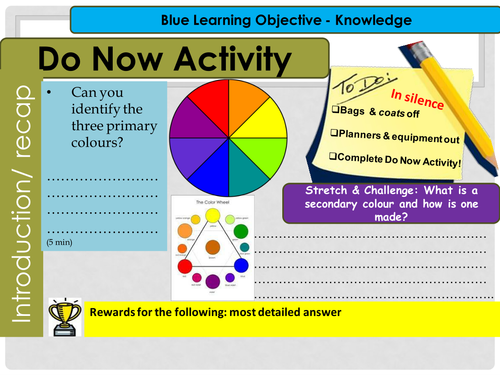 This lesson has been planned to cover colour theory for KS3. It has been planned to a high quality and links lesson objectives to learning skills. There is also an analysis slide to encourage students to describe colours.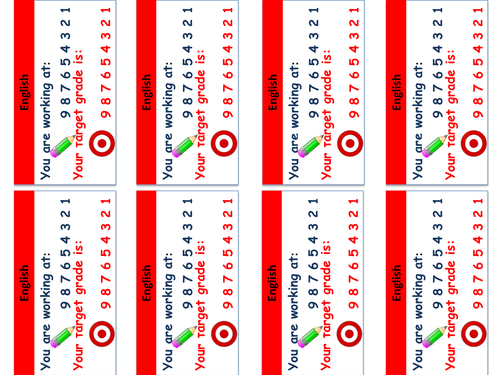 Visual label for students and teachers to recognise current and target grade. Useful printed onto sticker paper and used for the front of books or when marking individual pieces.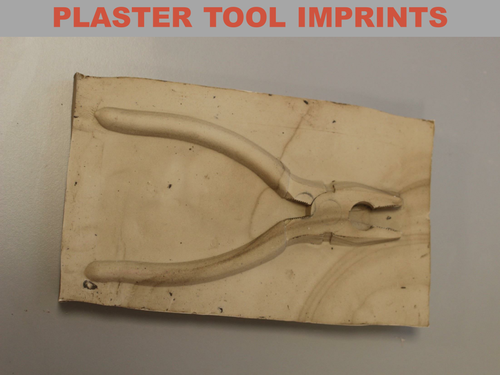 Presentation showing students how to create plaster impressions of tools using clay. Guides students through using a step by step approach, illustrated with pictures.

A detailed PPT of 40 slides based on artists students can research for the Edexcel exam theme: Beginning and or End. Contains artists linked to each of the sub topics: People, Places, Objects, Nature, Imagination. Will support individuals and whole class when needing to link ideas to artists or as inspiration throughout the topic.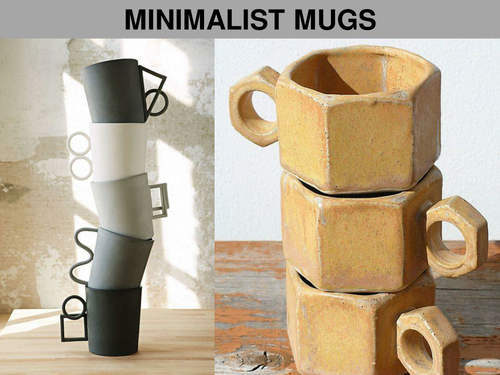 Powerpoint guiding students on how to create a minimalist style mug using hand building techniques. Each step is illustrated and is finished with the glazing technique.

Presentation based on Giacometti's famous figurative work. This presentation shows students how to create a figure in the style of the artist using wire, making tape and pulp. Students refine their work using paint. Each step is illustrated with a photo and instruction.