Chubbles's Shop
Resources developed by an experienced GCSE Astronomy and Physics teacher
40Uploads
7k+Views
2k+Downloads
Resources developed by an experienced GCSE Astronomy and Physics teacher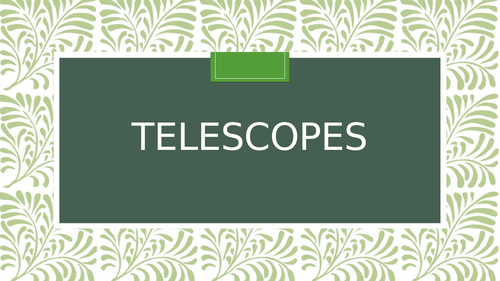 A full lesson on telescopes following the new GCSE Astronomy specification. Includes refracting and reflecting telescopes, similarities and differences, advantages and disadvatages, and Barlow Lenses. Light capture and magnification formula with questions to try also covered, and disadvantages such a chromatic abberation. The questions at the end of the presentation can be found for free here:- https://www.stem.org.uk/resources/elibrary/resource/34744/student-worksheets-earth-sun-and-moon I have provided the answers on the powerpoint which are not available on the website. Set of resources designed for the Edexcel GCSE Astronomy course. Could be used as enrichment for high ability students also.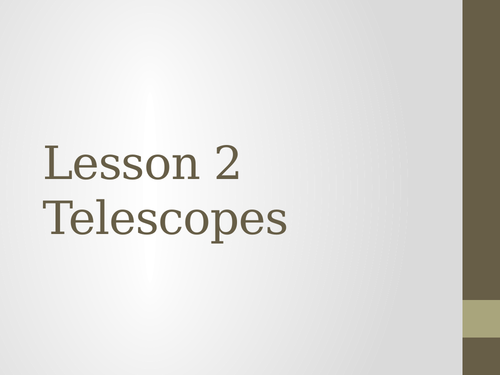 A set of lessons to accompany the AQA Physics Astrophysics topic. Contains videos, questions and information. 10 lessons in total.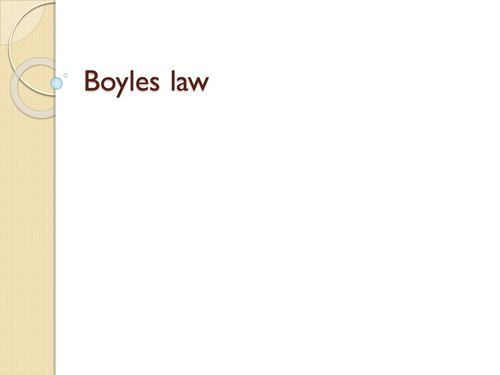 3 Powerpoints with activities running through Boyles law, Charles law and Pressure law. Contains practice questions with mark schemes and practical ideas with youtube links.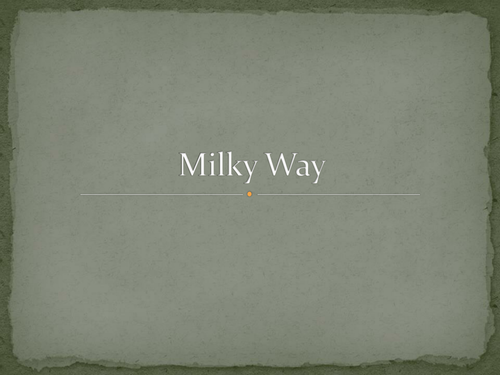 Powerpoint and activities outlining the key information needed about the Milky Way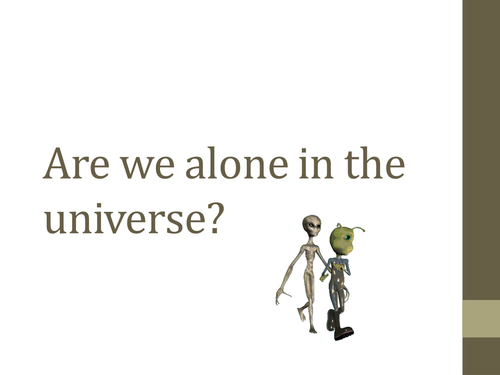 Powerpoint outlining drake equation and the goldilocks zone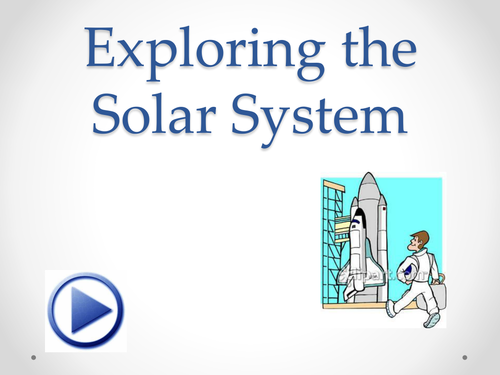 Full lesson and activities on space exploration (I cannot take credit for the timeline template!)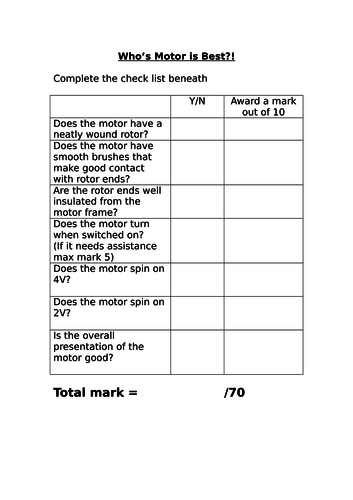 Full lesson on the motor effect. Includes exam style questions and all resources.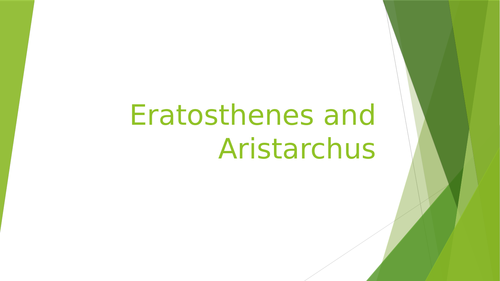 A full lesson on Eratosthenes and the new content on Aristarchus. Includes questions with answers, diagrams, videos and activities. The worksheet on Eratosthenes can be found here for free, however i have provided the mark scheme for this in my Powerpoint. https://www.stem.org.uk/resources/elibrary/resource/34744/student-worksheets-earth-sun-and-moon Best printed on A3 paper, a sheet where pupils need to fill in the shapes with information from the text book/computer.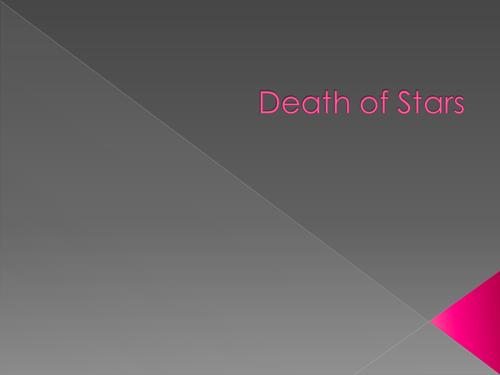 PowerPoint and activities for Hertzsprung Russel diagrams and death of stars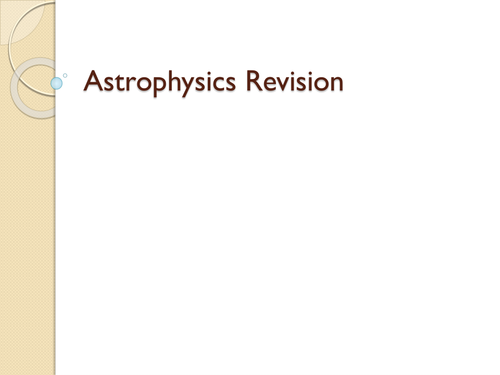 As an astrophysics examiner, I have produced a PowerPoint which goes through the different types of lens diagram which need to be produced for the examination. I give hints and tips throughout. The idea is pupils produce the diagram and then mark it with the guidance provided. I've found this method to be very effective in the past.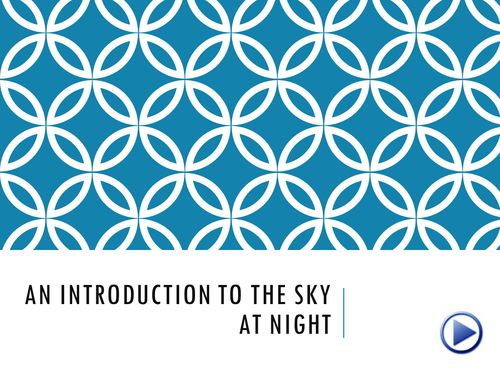 3 100min lessons to cover the unit one topics introduction to the sky at night, observing constellations and circumpolar stars. The exam questions used in observing constellations can be purchased for a reasonable cost from Mickledore publishing astronomy GCSE toolkit. The lesson can still be used without this however.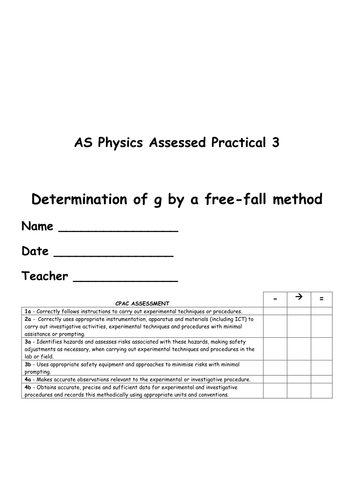 A comprehensive set of practical assessment booklets to fully fulfil the practical aspect of the course. Pupils will take responsibility for their own learning, these booklets require them to do the work NOT us! Lots of self assessment, students are coached on how to produce the ideal risk assessment etc. Pupils then transfer all of their marks to the front of the booklet for us to easily transfer into our spreadsheets. Keep these in a folder for each student ready for the next moderators visit. Exam questions are also at the end of each booklet, which are also self assessed and linked to the paper 2/3 specification.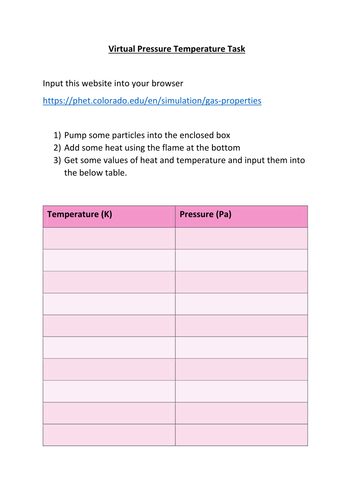 A full lesson containing all worksheets and PowerPoints. Covers P6.6 Gas pressure and temperature. Designed for AQA spec but can be used elsewhere.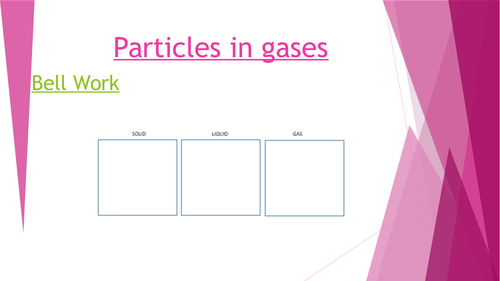 Full lesson on particle motion in gases, including a computer based virtual experiment, bell work, review and questions/videos A 5 Lesson electricity revision series (100 min lessons). Designed to do with year 13 to recap knowledge before A Level examinations in summer, however could be used with year 12, or as an original scheme as there is enough content there. Lots of exam style questions which are fully worked through on PP with hints and tips. Also video links which help to explain some of the more difficult content. Please also see my practical assessment booklets, as one is referred to in the PowerPoint.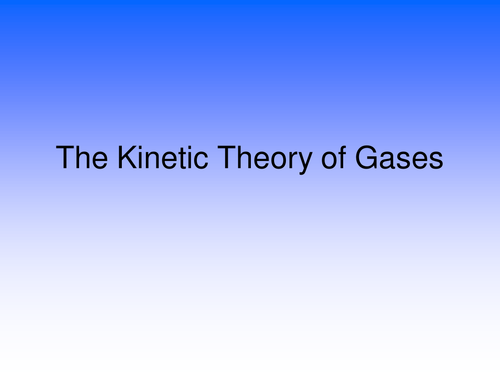 A PowerPoint running through the derivation of PV = nRT and rms speed of gases. Finished by 2 exam questions with mark scheme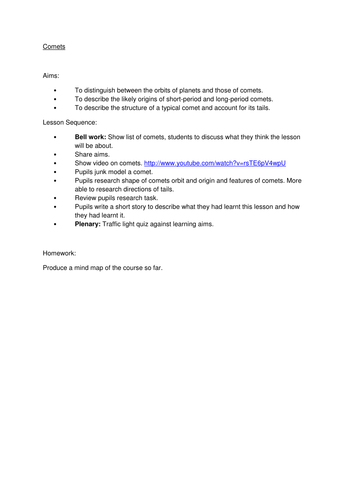 PowerPoints and activities covering 3 lessons worth of materials