Chubbles's Shop
Resources developed by an experienced GCSE Astronomy and Physics teacher
39Uploads
3k+Views
983Downloads
Resources developed by an experienced GCSE Astronomy and Physics teacher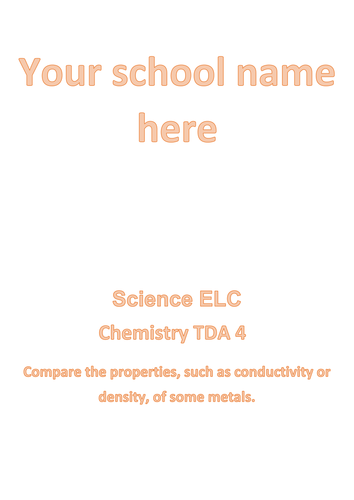 A set of year 1 Chemistry ELC TDA booklets. These are extremely user friendly and very easy to assess, simply highlight the level achieved by the student under the relevant piece of work. this can then be easily copied into the spreadsheets provided by AQA. Please see my other resources for biology and chemistry, also for the year 2 booklets which will be up shortly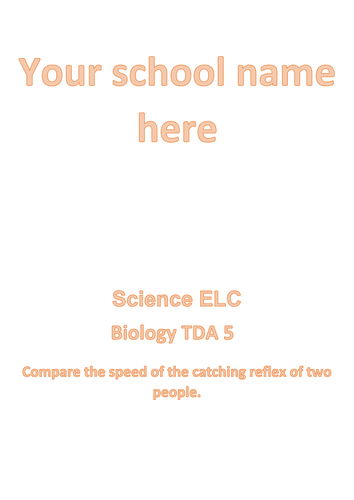 A set of year 1 Biology ELC TDA booklets. These are extremely user friendly and very easy to assess, simply highlight the level achieved by the student under the relevant piece of work. this can then be easily copied into the spreadsheets provided by AQA. Please see my other resources for biology and chemistry, also for the year 2 booklets which will be up shortly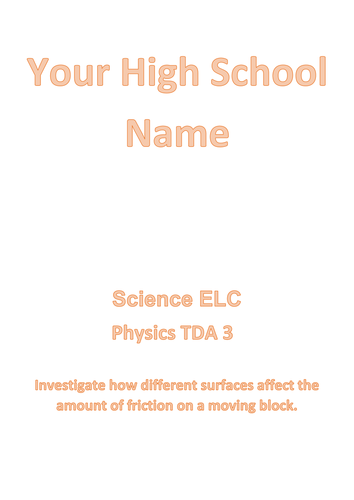 A set of year 1 Physics ELC TDA booklets. These are extremely user friendly and very easy to assess, simply highlight the level achieved by the student under the relevant piece of work. this can then be easily copied into the spreadsheets provided by AQA. Please see my other resources for biology and chemistry, also for the year 2 booklets which will be up shortly.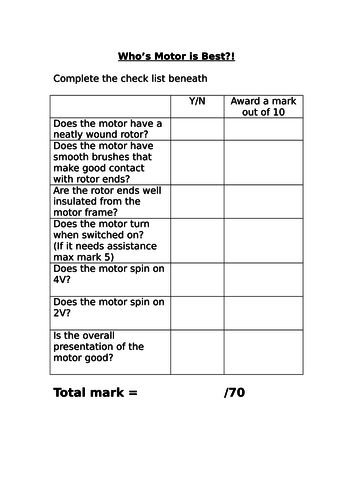 Full lesson on the motor effect. Includes exam style questions and all resources.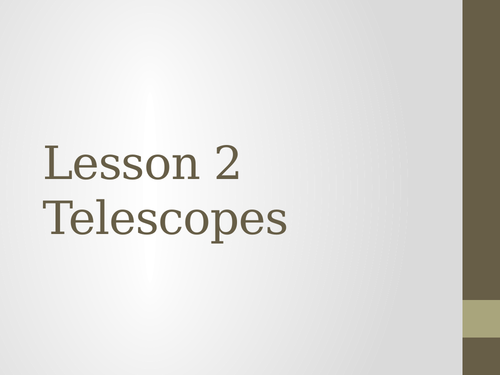 A set of lessons to accompany the AQA Physics Astrophysics topic. Contains videos, questions and information. 10 lessons in total.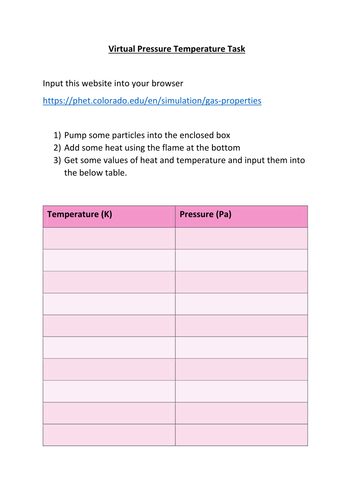 A full lesson containing all worksheets and PowerPoints. Covers P6.6 Gas pressure and temperature. Designed for AQA spec but can be used elsewhere.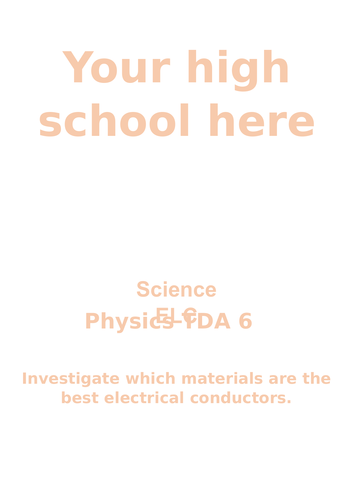 A set of TDA booklets used for evidence for year 2 of the course.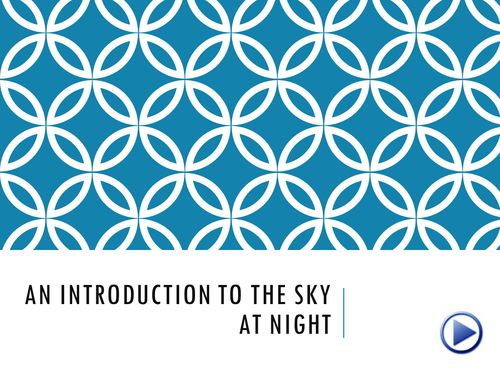 3 100min lessons to cover the unit one topics introduction to the sky at night, observing constellations and circumpolar stars. The exam questions used in observing constellations can be purchased for a reasonable cost from Mickledore publishing astronomy GCSE toolkit. The lesson can still be used without this however.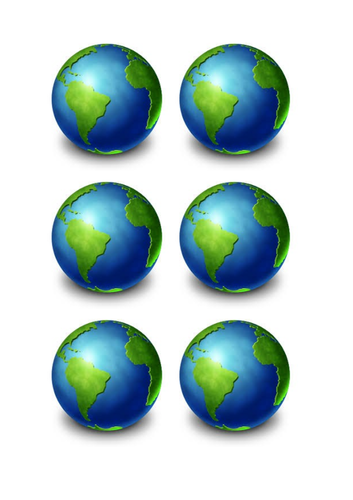 Full lesson on magnetic fields incldue exam style questions and answers, bell work etc.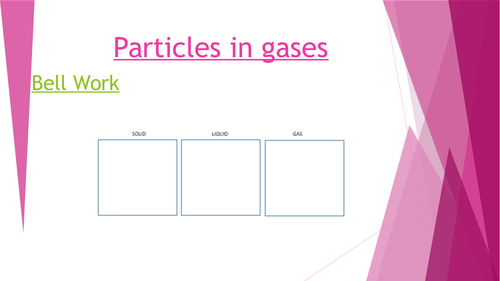 Full lesson on particle motion in gases, including a computer based virtual experiment, bell work, review and questions/videos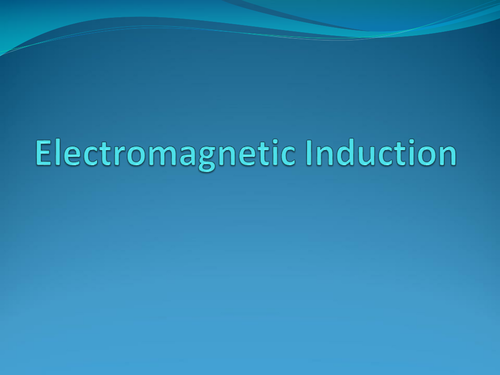 Two full lessons outlining magnetic fields and electromagnetism. Includes activities and mark schemes.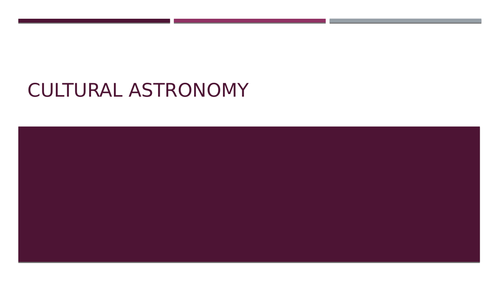 A full lesson on cultural astronomy covering ancient monuments and astronomy, the naming of our constellations, and why cultures have different names for constellations. It includes an information gathering activity on stonehenge (the information sheets can be found here which should be stuck around the room) http://www.stonehengeandaveburywhs.org/assets/Stonehenge.LowRes.pdf I have written questions which direct pupils to read the information, the answers should then be self assessed and marked using the answers on the powerpoint. There is also a timeline organisation activity which can be done in groups, and lots of key information. Bell work and Review also included. Could also be used for lower school, as an interesting lesson to ad to work on Astronomy.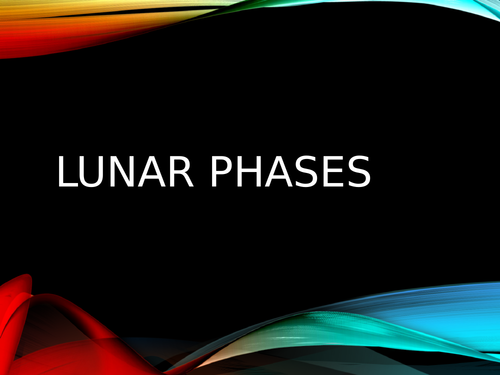 A full lesson, covering, he phases of the moon, why the moon appears the same size as the sun, phase cycles and orbital periods, and libration of the moon. Designed for a 100 minute lesson so lots of activities and exam style questions. The final worksheet is available for free from here, i have however provided the answers on the powerpoint which are not avaialble on the website. https://www.stem.org.uk/resources/elibrary/resource/34744/student-worksheets-earth-sun-and-moon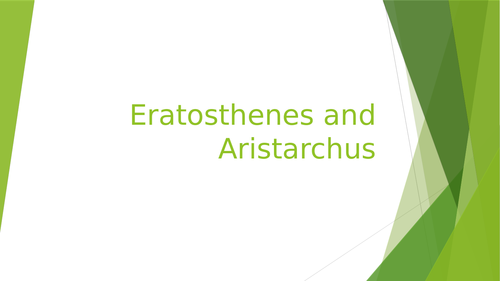 A full lesson on Eratosthenes and the new content on Aristarchus. Includes questions with answers, diagrams, videos and activities. The worksheet on Eratosthenes can be found here for free, however i have provided the mark scheme for this in my Powerpoint. https://www.stem.org.uk/resources/elibrary/resource/34744/student-worksheets-earth-sun-and-moon Best printed on A3 paper, a sheet where pupils need to fill in the shapes with information from the text book/computer.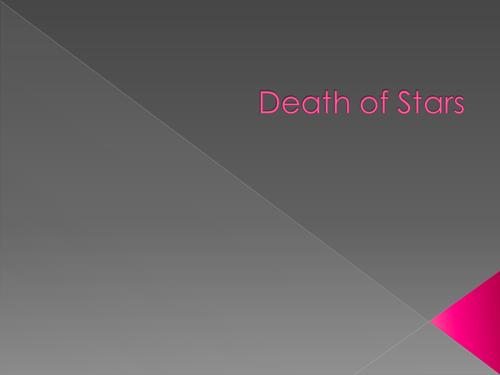 PowerPoint and activities for Hertzsprung Russel diagrams and death of stars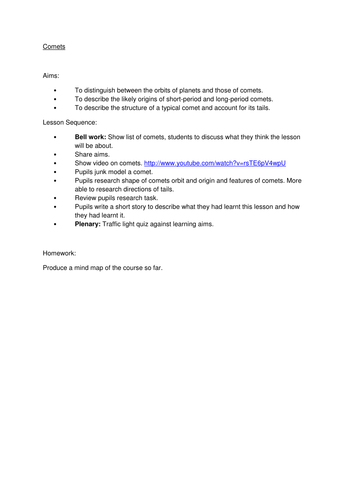 PowerPoints and activities covering 3 lessons worth of materials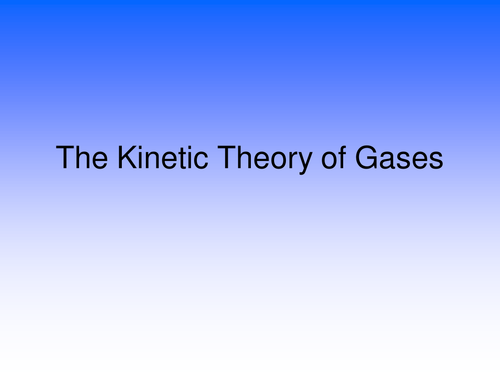 A PowerPoint running through the derivation of PV = nRT and rms speed of gases. Finished by 2 exam questions with mark scheme