Chubbles's Shop
Resources developed by an experienced GCSE Astronomy and Physics teacher
40Uploads
8k+Views
3k+Downloads
Resources developed by an experienced GCSE Astronomy and Physics teacher A 126 slide PowerPoint, going over the whole of the particle physics spec. Originally made to use for my year 13s as a 5 lesson revision recap, however could be used if teaching particle physics from scratch also. Also includes exam questions, video links and activities/mini reviews. Set of resources designed for the Edexcel GCSE Astronomy course. Could be used as enrichment for high ability students also.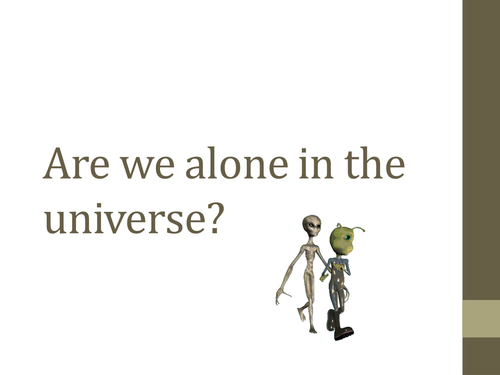 Powerpoint outlining drake equation and the goldilocks zone Key resources for AQA A Level Physics (astrophysics option) Includes practical booklets that can be used for evidence for practical skills.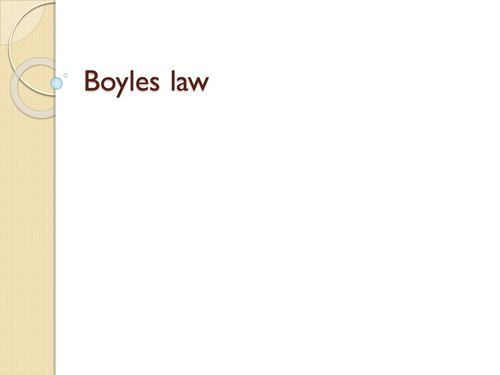 3 Powerpoints with activities running through Boyles law, Charles law and Pressure law. Contains practice questions with mark schemes and practical ideas with youtube links.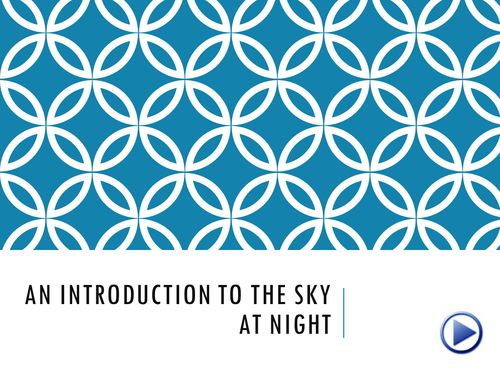 3 100min lessons to cover the unit one topics introduction to the sky at night, observing constellations and circumpolar stars. The exam questions used in observing constellations can be purchased for a reasonable cost from Mickledore publishing astronomy GCSE toolkit. The lesson can still be used without this however.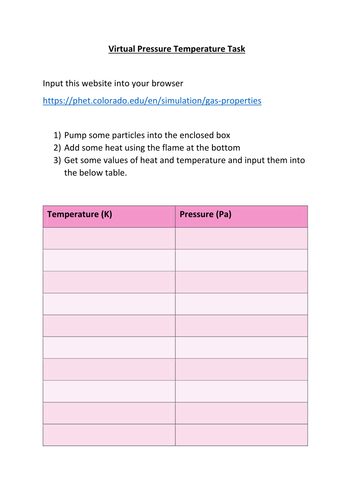 A full lesson containing all worksheets and PowerPoints. Covers P6.6 Gas pressure and temperature. Designed for AQA spec but can be used elsewhere.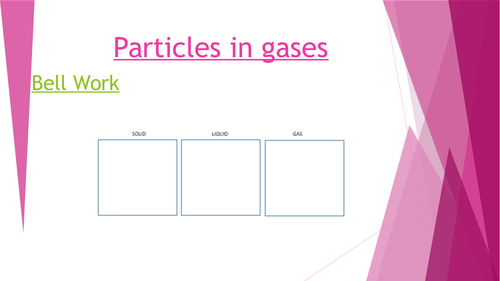 Full lesson on particle motion in gases, including a computer based virtual experiment, bell work, review and questions/videos A 5 Lesson electricity revision series (100 min lessons). Designed to do with year 13 to recap knowledge before A Level examinations in summer, however could be used with year 12, or as an original scheme as there is enough content there. Lots of exam style questions which are fully worked through on PP with hints and tips. Also video links which help to explain some of the more difficult content. Please also see my practical assessment booklets, as one is referred to in the PowerPoint. A full scheme designed to accompany the AS Level Quantum Physics topic. It was initially planned to use with year 13 for revision, however could be used as main scheme if you wish. Includes exam questions, mini reviews and activities.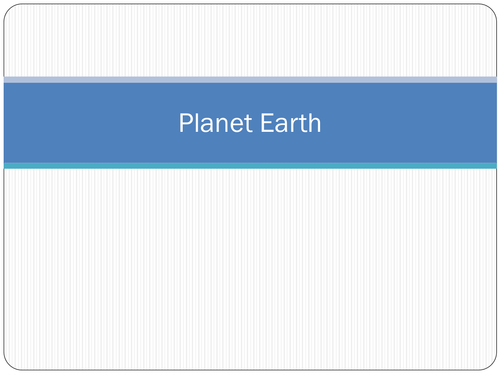 Powerpoint and activities outlining Eratosthenes and the Earth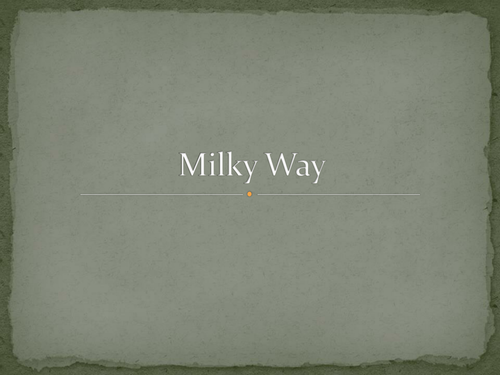 Powerpoint and activities outlining the key information needed about the Milky Way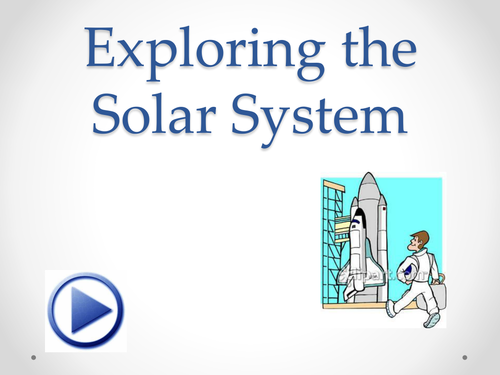 Full lesson and activities on space exploration (I cannot take credit for the timeline template!)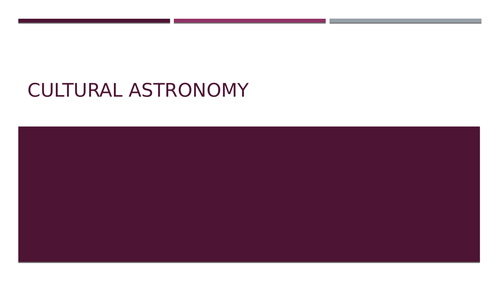 A full lesson on cultural astronomy covering ancient monuments and astronomy, the naming of our constellations, and why cultures have different names for constellations. It includes an information gathering activity on stonehenge (the information sheets can be found here which should be stuck around the room) http://www.stonehengeandaveburywhs.org/assets/Stonehenge.LowRes.pdf I have written questions which direct pupils to read the information, the answers should then be self assessed and marked using the answers on the powerpoint. There is also a timeline organisation activity which can be done in groups, and lots of key information. Bell work and Review also included. Could also be used for lower school, as an interesting lesson to ad to work on Astronomy.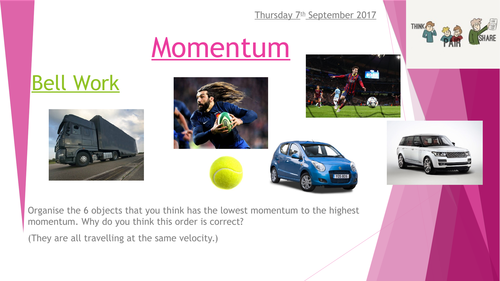 Full lesson on momentum including practice questions, review, bell work and a top gear challenge at the end!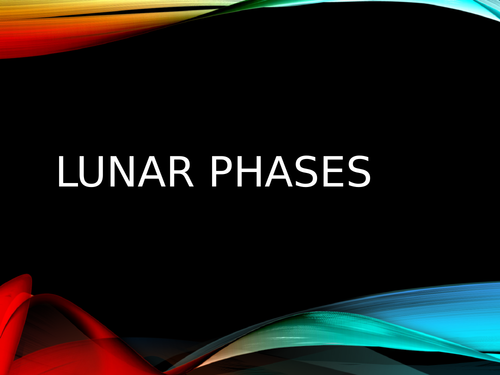 A full lesson, covering, he phases of the moon, why the moon appears the same size as the sun, phase cycles and orbital periods, and libration of the moon. Designed for a 100 minute lesson so lots of activities and exam style questions. The final worksheet is available for free from here, i have however provided the answers on the powerpoint which are not avaialble on the website. https://www.stem.org.uk/resources/elibrary/resource/34744/student-worksheets-earth-sun-and-moon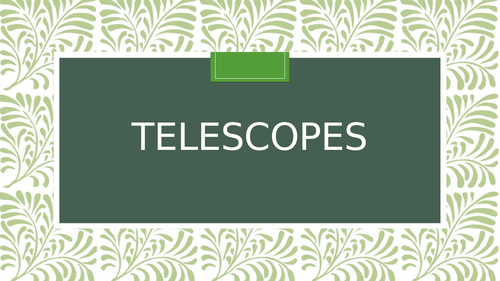 A full lesson on telescopes following the new GCSE Astronomy specification. Includes refracting and reflecting telescopes, similarities and differences, advantages and disadvatages, and Barlow Lenses. Light capture and magnification formula with questions to try also covered, and disadvantages such a chromatic abberation. The questions at the end of the presentation can be found for free here:- https://www.stem.org.uk/resources/elibrary/resource/34744/student-worksheets-earth-sun-and-moon I have provided the answers on the powerpoint which are not available on the website.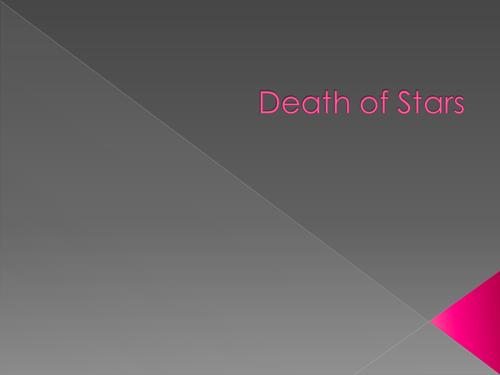 PowerPoint and activities for Hertzsprung Russel diagrams and death of stars Best printed on A3 paper, a sheet where pupils need to fill in the shapes with information from the text book/computer.