4Uploads
862Views
306Downloads

An essential collection of five context information worksheets to support middle ability students in gaining maximum marks for A03 when answering the GCSE literature question on "A Christmas Carol". Ideal for group work with students in one of five groups having to summarise the information and make a five minute presentation on the key points to the whole class.

Students must be able to master the skill of analysing language for GCSE literature and language. This easy to understand but comprehensive infographic is a simple but really helpful tool for helping students remember exactly what they need to do to successfully analyse language, An essential tool for every English teacher.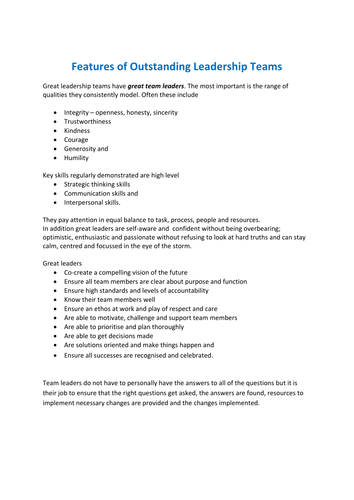 Under the new Ofsted requirements, for schools to remain or become outstanding, their leadership teams must be outstanding. This quick to read and easy to understand guide will help you identify how your team can play to its strengths and develop so tha t your team becomes a dream team and gets the ofsted grading it deserves.