8Uploads
1k+Views
92Downloads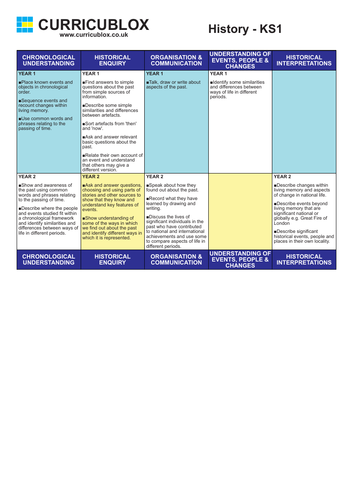 This document has broken the National Curriculum objectives for History into year-group specific objectives. This document will help History subject leaders ensure there is clear and explicit coverage of the National Curriculum for all year groups. For other subject areas, please see: www.curricublox.co.uk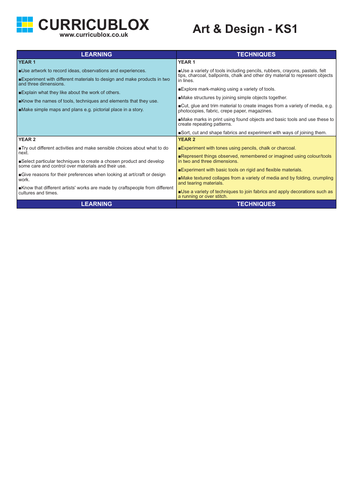 This document has broken the National Curriculum objectives for Art into year-group specific objectives. This document will help Art subject leaders ensure there is clear and explicit coverage of the National Curriculum for all year groups. For other subject areas, please see: www.curricublox.co.uk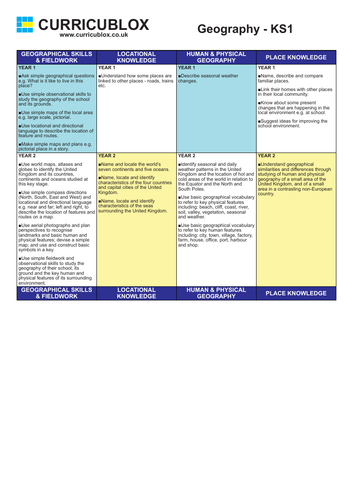 This document has broken the National Curriculum objectives for Geography into year-group specific objectives. This document will help Geography subject leaders ensure there is clear and explicit coverage of the National Curriculum for all year groups.

Whole School Progression Documents for these Foundation Subjects: Art History Geography D&T Computing Personalise to your school or pick up and use.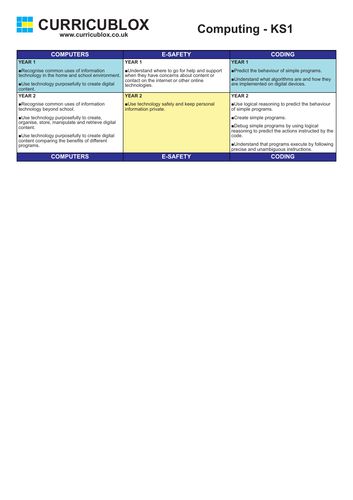 Computing Subject Leaders Resource This is a whole school overview computing. It outlines what should be achieved by children in each year group. This is a simple way to set the pitch and expectation for all year groups.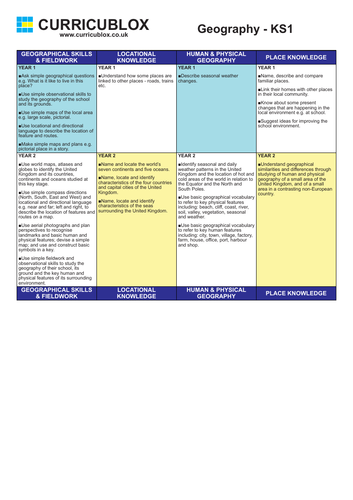 This document includes the progression of skills in Year 2 for Geography from the National Curriculum, broken down into small steps. An excellent document for planning Geography in Year 2.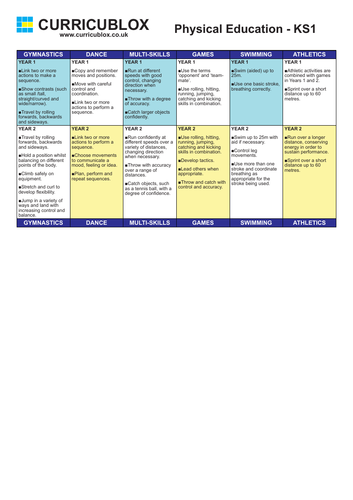 A document that plots the progress of skill in PE by year-group. This document is great for Subject Leaders and class teachers.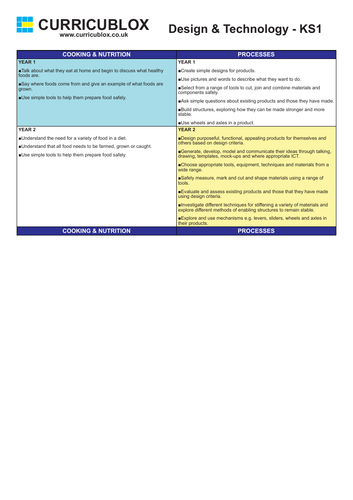 This document has broken the National Curriculum objectives for Design and Technology into year-group specific objectives. This document will help Design and Technology subject leaders ensure there is clear and explicit coverage of the National Curriculum for all year groups. For other subject areas, please see: www.curricublox.co.uk