DEMESI's Shop
Teaching resources for A level Economics, Business management resources for the IB diploma and Mathematics (CIE and IB)
7Uploads
775Views
991Downloads
Teaching resources for A level Economics, Business management resources for the IB diploma and Mathematics (CIE and IB)
This set consists of of resources comprises of over 30 AS Economics CIE teaching powerpoints.These are detailed and ready to use with all the required curriculum content.
Contains 14 powerpoints suitable for teaching A level Economics particulary for the CIE Course code 9708.This materials are suited to the final year of A level Economics, usually refered to as year 13 or A2.They contain detailed notes to give a clear overview of All the chapters.
A classroom-ready Unit pack for 1.3(organisational objectives) of the IB Business management covering in detail unit 1.3 of the current syllabus. Includes word document worksheets that allow students to map their analysis tools such as SWOT. Connects seamlessly with the core approved textbooks and addresses all learning objectives. This pack includes PowerPoints and word editable worksheets and a case study aligned with exam-type questions while highlighting critical concepts of the syllabus. The unit pack can be delivered as a series of lectures and supplemented with a teacher's creative exercises and activities. This an excellent essential resource for new and experienced teachers.
This google form quiz on unit 2.1 human resource is designed to help students studying the IB Business management diploma course, a quick review with instant feedback. Teachers can use the link to copy and adapt to their classroom needs. It ensures the following learning objectives have been reviewed thoroughly; Identify the constraints and opportunities presented by demographic change, Discuss the significance of labour mobility, Analyse the workforce planning process ,Evaluate strategies for developing future human resources, Discuss different methods of recruitment, training, appraisal and dismissal, Describe reasons for and consequences of changing work patterns and practices
A detailed powerpoint for teaching the A2 CIE 9807 course.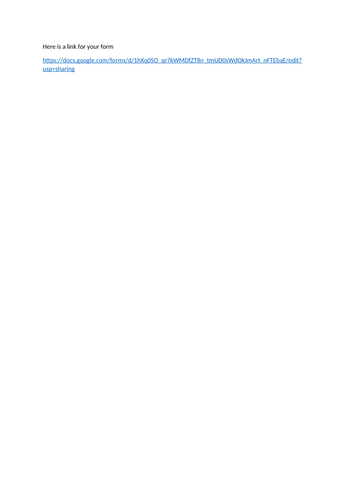 This is a quiz presented in a google form.students will receive instant feedback upon submitting their answers. Teachers should use the link to create a google form quiz for their classes.Siutable for teaching trasnformations from grades 6-10.
This is a good teaching powerpoint to use for contestable markets for A level Economics.It is Suitable for use after completing looking at market structures. All credit to G economics.