D&T RESOURCING
A range of resources covering KS3 to KS5 from worksheets to cover work, schemes of work and power points.
124Uploads
26k+Views
5k+Downloads
A range of resources covering KS3 to KS5 from worksheets to cover work, schemes of work and power points.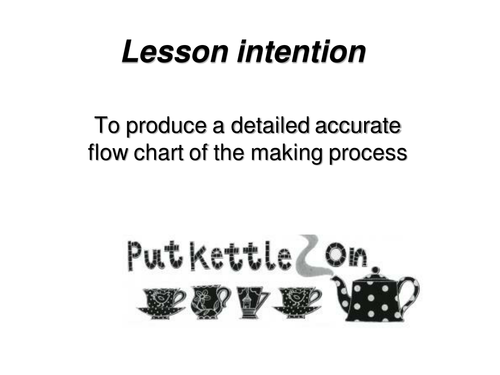 12 slide ppt covering the main aspects of producing an effective flow chart to map the making process. includes: step by step guide examples of good practice including feed back using publisher to product flow charts using shape command aimed at KS3 but could be adapted for KS4

A5 printable cutting list with ppt to explain its use. suitable for KS4, KS5 Resistant Materials / Product Design / Graphics.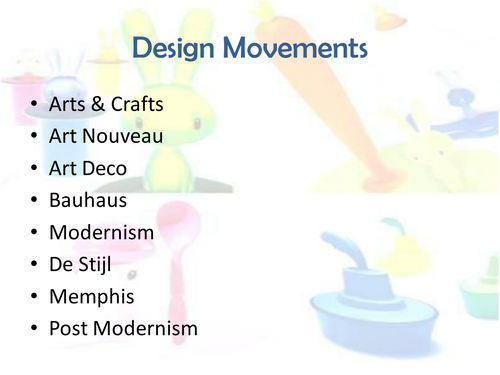 covers the main design movements with examples and ethos of each one 30 slides : Arts & Crafts Art Nouveau Art Deco Bauhaus Modernism De Stijl Memphis Post Modernism

KS2 - KS3 - KS4 6 A4 sheets Add colour - cut out - assemble Christmas Decorations for your classroom. Templates can also be utilized for felt work in textiles.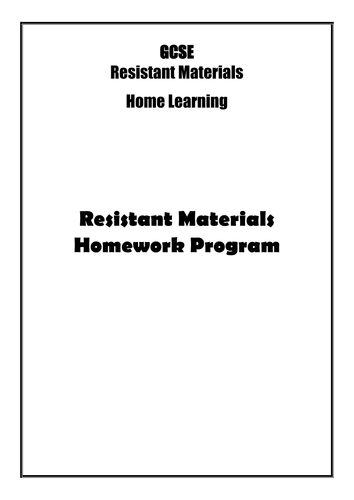 PACK INCLUDES: 32 home work exercises for RMT Accompanying printable blanks for students to produce work on HL monitoring sheet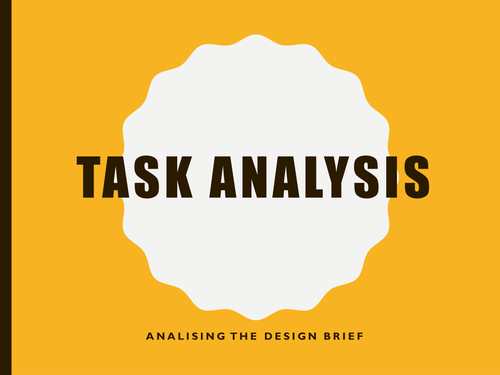 19 Slide power point on divided into 2 sections S1 STUDENTS analyse in pairs and individually 6 different presentation techniques for analysing the task at the beginning of the final project. they then give each goo / bad features and areas for improvement. S2 9 Slide ppt taking students through how to analyse a subject effectively (packaging)

3 WORK SHEETS 1. GENERAL INTRODUCTORY ACTIVITIES BASED ON A MEXICAN RESTAURANT THEME 2 PACKING DESIGN FOR A MEXICAN STYLE SANDWICH 3 PACKAGING SYMBOLS ACTIVITY 1-2 Lessons worth of work suitable for Graphics / food / product design

project booklet to work along side the making of a mechanical toy. Includes front cover, level self assessment and focuses on development of ideas.

A seven page student instructional booklet, detailing the construction of a wooden square frame with a different wood joint at each 90 degree angle. bridle, half lap, half dovetail and half mortice.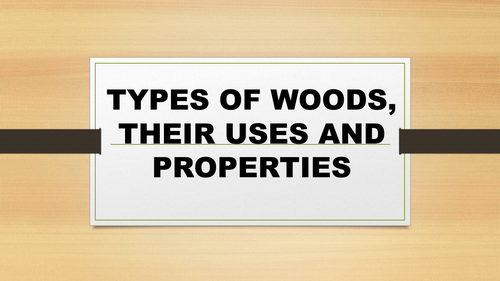 8 SLIDE PPT on 3 categories of woods with quiz at end & 1 Worksheet on types of woods.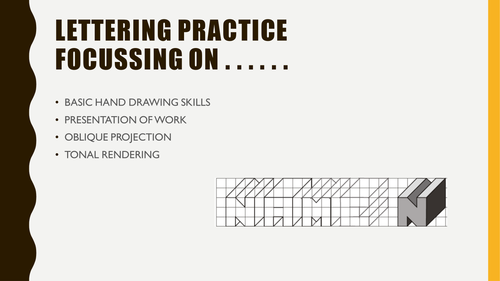 Back to Basics . . . . 5 slide power point (instructional) on producing lettering firstly 2D and then moving onto 3D. also 3D tonal rendering example. Suitable as cover work or skills focus for both KS3 and KS4 D&T includes printable 1cm A4 grid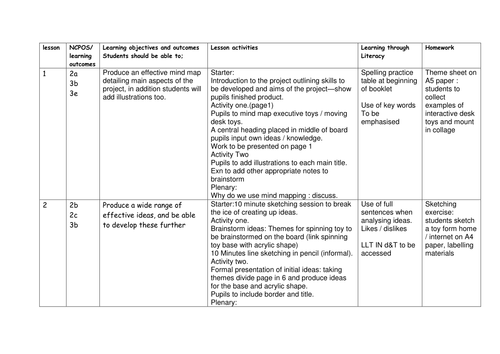 KS3 SPINNING TOY PRODUCT DESIGN PROJECT BOOKLET AND SOW Download includes a 14 page student booklet with front cover, levels and homework and research / designing tasks. accompanied by the SOW.

11 PAGE student centred booklet on the theme of Chinese Takeaway packaging. Consists of front cover, analysis of the task, specification, research tasks, design tasks and 2 final self evaluation tasks. Can also be adopted as long term cover work too, as the tasks could be introduced and explained by non subject specialists.

Famous Architecture. 9 worksheets featuring 9 different famous buildings student centered Students use the frame work to research and analyse each individual building with reference to: design ethos style interior views similar products innovative features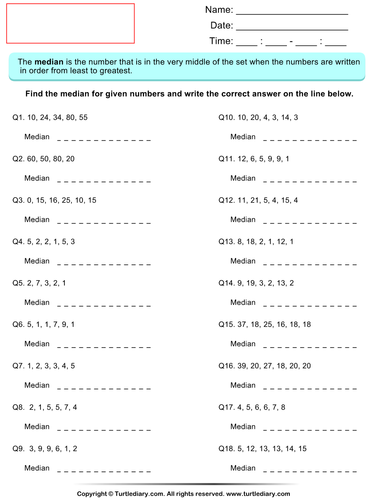 3 worksheets A4 on Mean, Median and Mode. includes answers in word Doc

stand alone design project or can be extended to produce prototype model. 12 pages of work, which could easily be used as a cover project with non specialist teacher or supervisor. SUITABLE FOR KS3 or lower ability KS4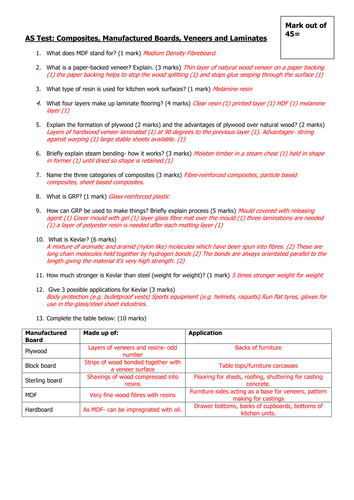 13 slide power point presentation, on the main composites covered in D&T now includes 13 exam style revision questions and full answers 1 lesson GRP MDF Reinforced concrete Carbon fibre Kevlar added Wattle and Daub Updated regularly