Davesunderland's Shop
A Level Chemistry for OCR Specification A
5Uploads
589Views
322Downloads
A Level Chemistry for OCR Specification A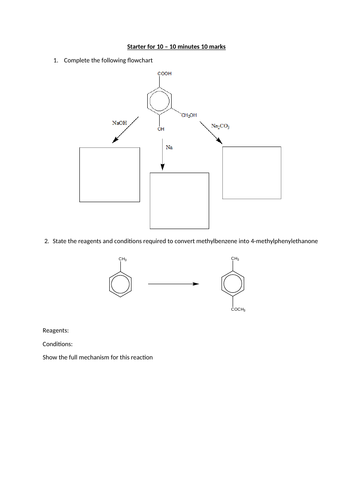 10 minute starter covering the reactions of -OH groups in phenol, carboxylic acids and alcohols with revision of reaction of a benzene ring with an electrophile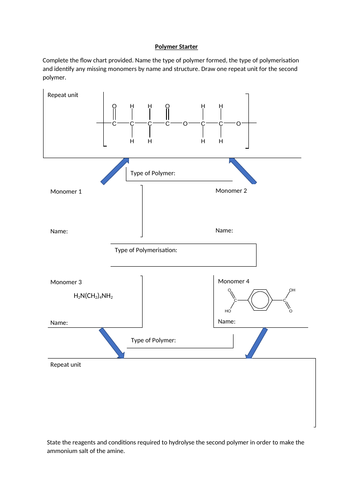 A one sided recap of condensation polymerization to start off the next lesson.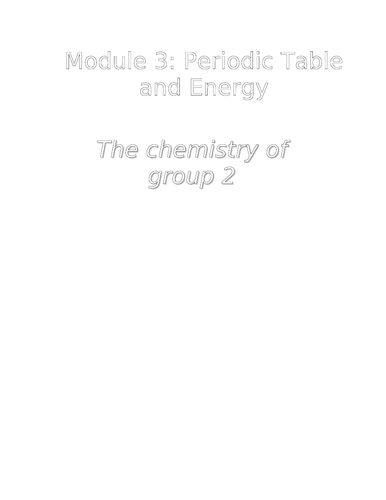 Teacher and Student sets of notes with revision powerpoint to support the teaching of OCR Chemistry Spec A, Group 2.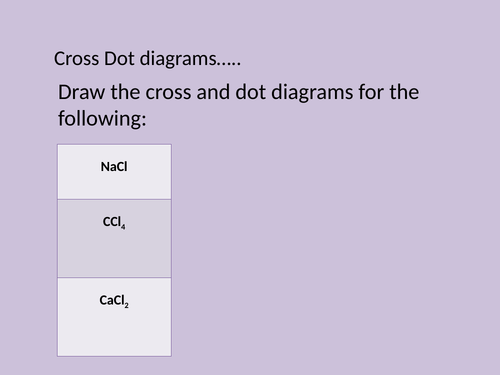 Starter activity for after the teaching or shapes of molecules. The exercise revises cross and dot diagrams and simple shapes.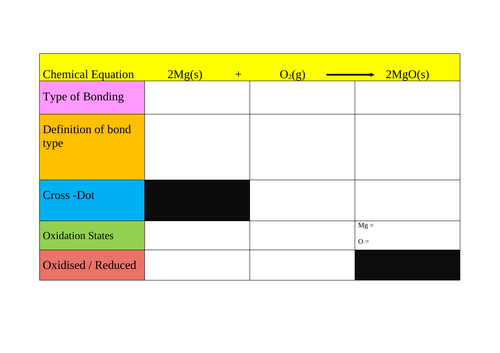 This table provides students with the opportunity to revise structure, bonding and oxidation states prior to tacking some of the group 2 Chemistry